Meghan Markle's Classmates Used to Compare Her to 1 'Simpsons' Character
Meghan Markle once shared a funny story from her school days and revealed there was a reason why some classmates used to compare her to a character from 'The Simpsons.'
Like many people around the world, Meghan Markle spent much of her childhood going to school and interacting with other kids her age. She once revealed an interesting story from her time at school and shared why her classmates used to compare her to a character on The Simpsons.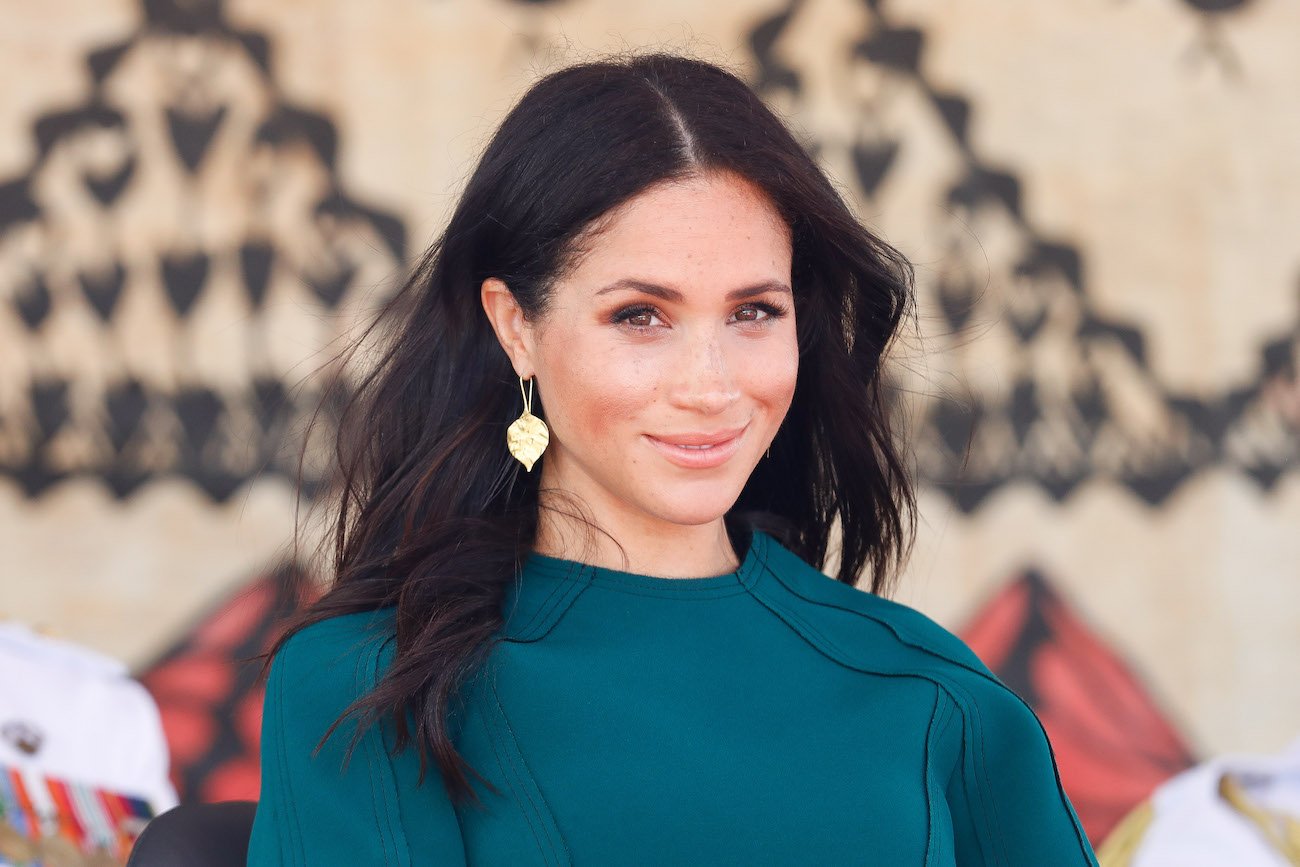 What was Meghan Markle's childhood like?
Meghan grew up in Los Angeles with divorced parents: Thomas Markle and Doria Ragland.
She attended private schools as a kid. When Meghan was a young child, she was a student at Little Red School. Later on, she went to Immaculate Heart High School until she graduated high school.
As a child, Meghan also occasionally had problems fitting in due to her biracial background. She wrote on her now-defunct blog, The Tig, back in 2014: "My high school had cliques: the black girls and white girls, the Filipino and the Latina girls. Being biracial, I fell somewhere in between. So everyday during lunch, I busied myself with meetings – French club, student body, whatever one could possibly do between noon and 1pm- I was there. Not so that I was more involved, but so that I wouldn't have to eat alone."
However, Meghan also showed her humanitarian side early on. When she was 11, she wrote a letter to Proctor & Gamble to protest a commercial that she felt was sexist. As a teen, she volunteered at a soup kitchen on Skid Row.
Meghan Markle's classmates used to compare her to 1 'Simpsons' character
During her November 2021 appearance on The Ellen DeGeneres Show, Meghan shared a story of a haircut that went wrong when she "was 10 or 11."
At the time, Meghan "was obsessed with Andie MacDowell in Four Weddings and a Funeral," and she decided to get a similar haircut to the one the actor had in the 1994 film.
The Duchess of Sussex recalled, "All I wanted was that perfect little curly haircut. So I asked my mom, we went to the hairdresser and got it. On that first day, I was like, 'This is amazing. I look like Andie MacDowell … in Four Weddings and a Funeral."
However, Meghan shared that, because of her "ethnic hair," she ended up looking a bit different from MacDowell. Instead, her classmates compared her to a Simpsons character.
"I went to school and they said I looked like Krusty the Clown from The Simpsons," Meghan revealed. "It was a real bummer."
Meghan Markle reportedly did her own makeup and hair as a royal
When Meghan was still a working royal, she gained a lot of attention for her hair, makeup, and fashion style. While some royals work with stylists to achieve their signature looks, Meghan reportedly did much of the work herself.
"She just likes doing her own makeup," an insider told Us Weekly in 2019. "Meghan has her makeup done for some special occasions but likes to do it herself."
Another source also told People that same year (via Elle), "I was with her last month, and she was going on a public engagement. Harry and I were sitting with the dogs, and we were all chatty, and she's painting her nails. Except for her wedding, she does all her own makeup. Dresses herself, styles herself."