Meghan Markle Wakes up at 4:30 A.M. Every Day — Here's Why
Meghan Markle is, apparently, a morning person. Rumor has it, the duchess wakes up as early as 4:30 A.M. on the regular to check this off her to-do list.
Waking up early might be a struggle for some — but Meghan Markle lives for it. The early riser allegedly wakes up as early as 4:30 a.m. on the regular and prefers it that way. Find out what motivates Her Royal Highness to skip the snooze button and seize the day ahead.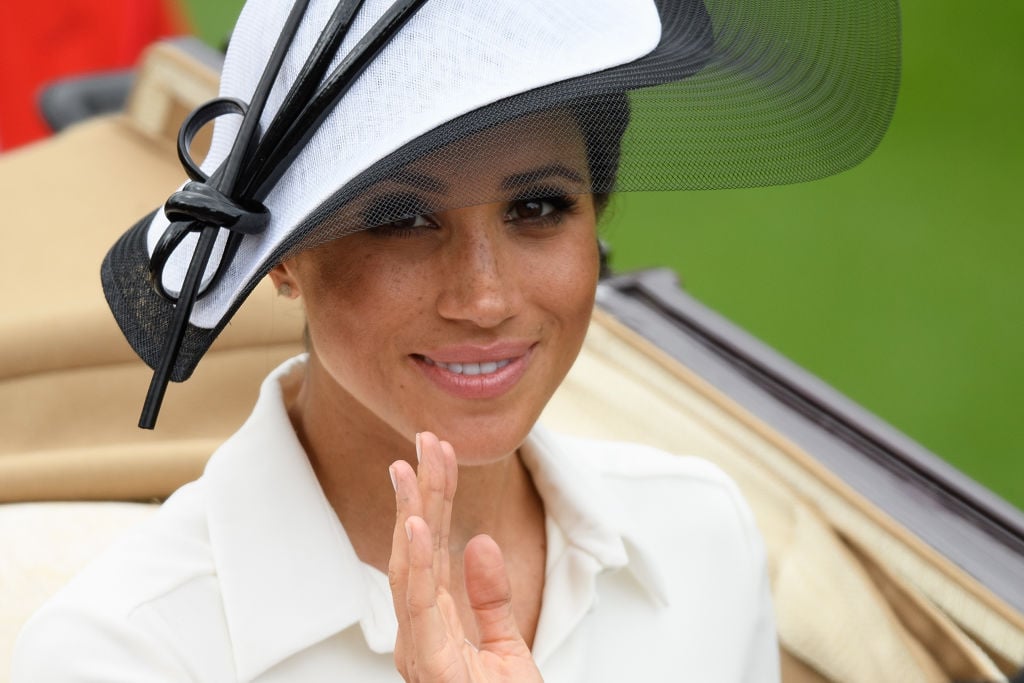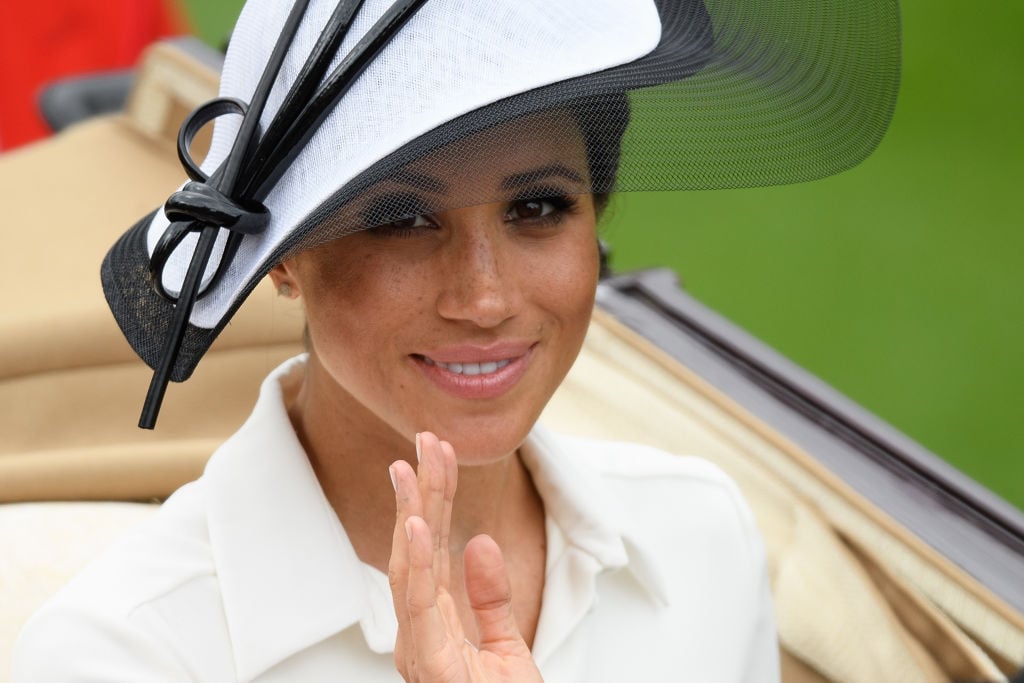 Meghan Markle's daily routine
It's no secret that the Duchess of Sussex keeps a packed schedule. And, from royal functions to personal appointments, Meghan Markle's daily routine likely looks different every day. Here's how she spends her days, plus why she prefers such an early wake-up call.
She wakes up at 4:30 a.m. for yoga
Meghan Markle is an early riser, as mornings are her favorite time of day. Her Royal Highness apparently wakes up at around 4:30 a.m. for yoga — a practice that, thanks to her mother, is integrated into her daily routine. She typically practices yoga at home — and will soon have a new home yoga studio to practice in — but is also a big fan of hot yoga classes.
She sends emails at 5:00 a.m.
After yoga, Meghan Markle gets right to work. According to Vanity Fair, the Duchess of Sussex starts sending emails to her staff as early as 5:00 a.m.
She listens to music
On her former lifestyle blog, The Tig, Meghan Markle once shared one of her favorite ways to wake up — music. The Duchess of Sussex takes her morning routine very seriously and allegedly has her own "wake-up playlist" that features a variety of indie bands. She also enjoys hits by Ingrid Michaelson and the Jackson 5.
She eats a healthy breakfast
As a self-proclaimed foodie, Meghan Markle rarely skips breakfast. And, as it turns out, her first meal of the day is often ultra-healthy. The Duchess of Sussex reportedly loves acai bowls and oatmeal, and they are a staple in her morning regimen. She also loves omelets and will indulge in them from time to time.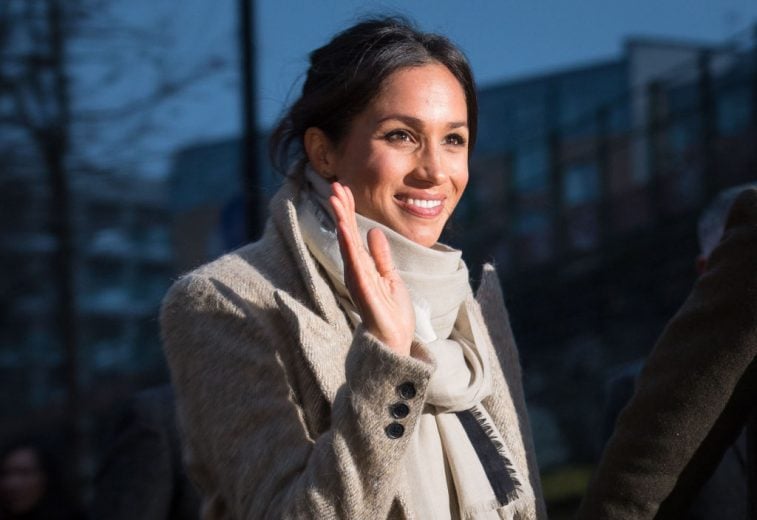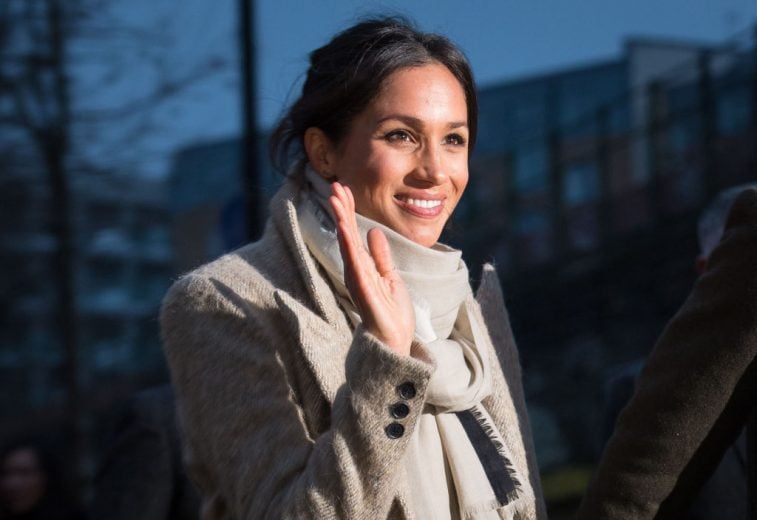 She avoids caffeine
Before her pregnancy, Meghan Markle tried to avoid caffeine as much as possible — which is why she often used green juice as an afternoon pick-me-up. The duchess has likely kept up with this habit and may even have cut caffeine out altogether.
She attends royal engagements
As a royal, a big part of Meghan Markle's job is to attend engagements on behalf of the queen. She is also involved in several charities, which she actively has meetings and events for. In addition, the Duchess of Sussex accompanies her husband, Prince Harry, on his royal outings and also shows face at family events, including special ceremonies like Trooping the Color — aka, the queen's second birthday celebration.
She works on her home renovation
In addition to the royal engagements, emails, and other daily to-do's in Meghan Markle's daily routine, the duchess spends a significant amount of her time planning her current home renovation. Prince Harry and Meghan Markle are expected to move to Frogmore Cottage near Windsor Castle in early 2019. But, before they do so, they must renovate the 10-room estate home from an office and staff housing to a functional family home.
Once completed, Frogmore Cottage will include a gym and yoga studio (so that the Duchess of Sussex can keep up her 4:30 A.M. practice), a nursery, and, of course, a big kitchen for family meals and gatherings.
She exercises
On top of her morning yoga routine, Meghan Markle likes to incorporate other workouts into her regimen. Apparently, the duchess likes to run and has been spotted jogging around the Kensington Palace Green weekly. Meghan Markle once told Shape that she likes to run more for her mental health than her physique.
She shops for groceries
Food is an important aspect of Meghan Markle's life — which is why the duchess likes to do her own shopping (when she can). She reportedly hits up Whole Foods in London (where she likely shopped when living in Toronto and Los Angeles) and has been spotted at M&S, a London-based store, picking up items on her list.
She goes to the movies
As a former actor, film and television are still very much a part of Meghan Markle's daily routine (or, at least monthly). She and Prince Harry allegedly slip into a movie theater from time to time. They also enjoy plays as a regular date night activity.