Meghan Markle Didn't Meet Donald Trump in 2019 Because of 'Precedent', Royal Commentator Says
Meghan, Duchess of Sussex attends all kinds of events as a member of the British royal family. No longer a senior royal, Meghan and her husband Prince Harry, Duke of Sussex, are living in the former actress's hometown of Los Angeles with their son, Archie Harrison Mountbatten-Windsor.
While they adjust to their new lives, we're looking back at Meghan's time in the royal family. More specifically, the drama surrounding her attendance at Trooping the Colour in 2019 and her absence during President Donald Trump's state visit. 
Meghan Markle attends Trooping the Colour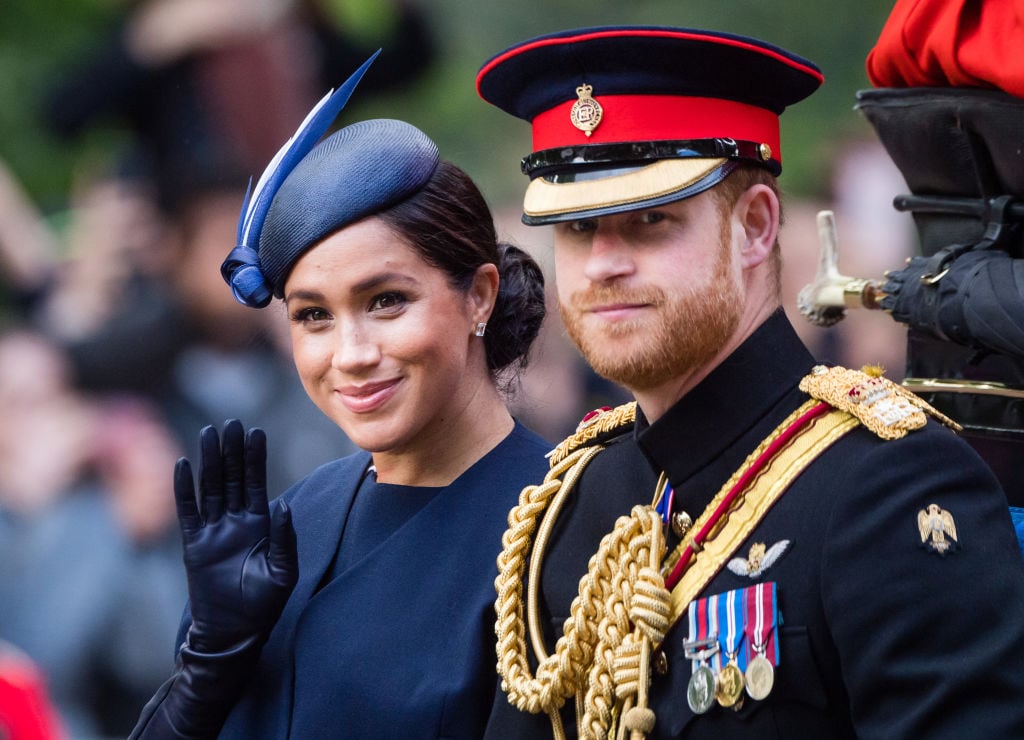 RELATED: Donald Trump Thinks Meghan Markle Takes the Media Scrutiny 'Very Personally' and Offers This Advice
The queen's birthday celebration, Trooping the Colour is one of the biggest events on the royal family's social calendar. It happens every year in June complete with a parade and a photo op on the balcony of Buckingham Palace. 
Because of the royal family's "no ring, no bring" policy, Meghan didn't attend Trooping the Colour until 2018. After her and Harry's royal wedding on May 19, 2018, the royal family added Meghan's name to the guest list. Meghan received criticism for potentially breaking royal protocol with an off-the-shoulder outfit.
In 2019, she showed up at the event again. Taking place on June 8, 2019, Trooping the Colour came a little more than a month after Meghan gave birth to Archie on May 6, 2019. 
She's absent when Donald Trump visits
In the days leading up to Trooping the Colour in 2019, another major event appeared on the royal family's calendar; an official state visit from Trump. Traditionally at the request of the queen, a president will travel across the pond to meet with her.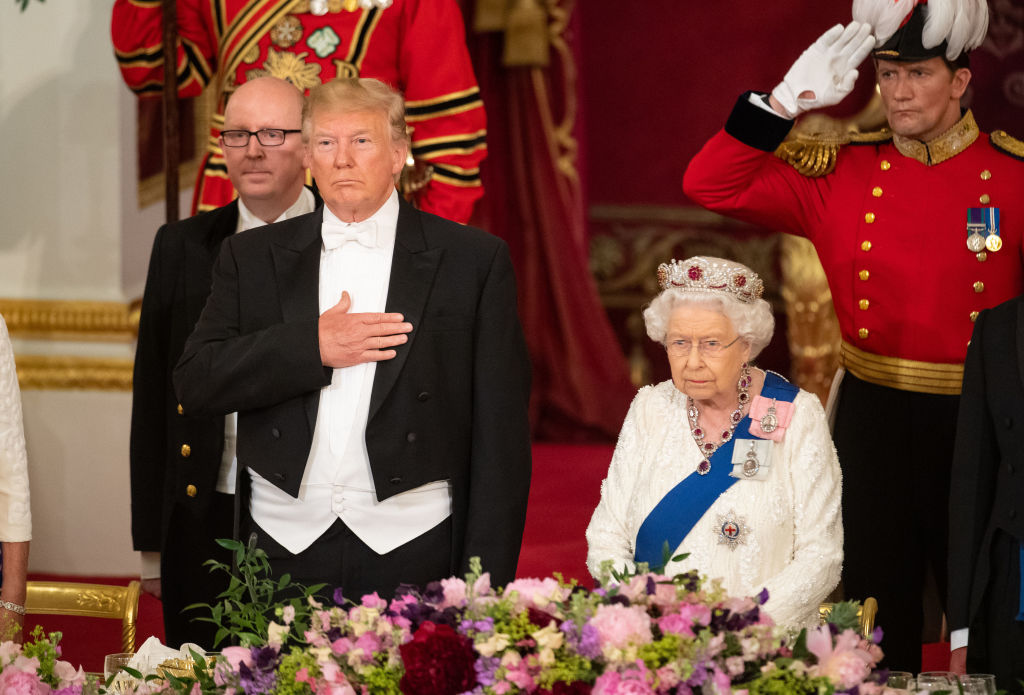 RELATED: Donald Trump Won't Bow to the Queen During His State Visit — Here's Why
Customarily, other royals will show up for the visit too. Harry even participated in the state visit but noticeably absent from Trump's visit had been Meghan. On maternity leave at the time, fans wondered why she attended Trooping the Colour and not Trump's state visit. 
Royal commentator says Meghan Markle didn't attend because of 'precedent'
The reason the Duchess of Sussex didn't show up to Trump's state visit? Precedent. Per Express, royal commentator Robert Hardman told Sky News in 2019 that her not attending had to do with a royal rule. 
"The problem with anything royal is you set a precedent," he said. "If you suddenly come out of maternity leave to attend a dinner for the President of the United States – this charity or another event may be offended you are not there."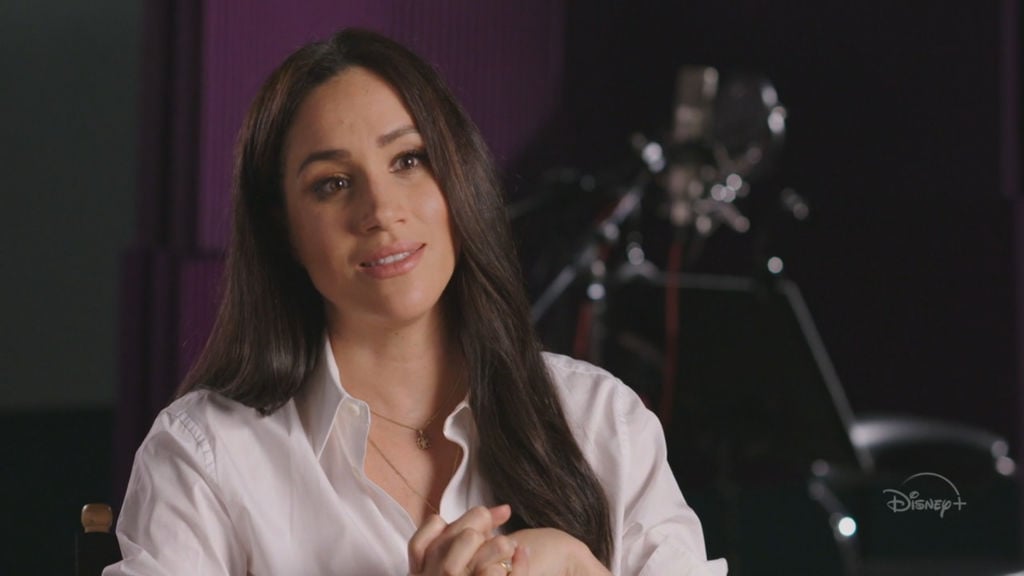 RELATED: President Trump Breaks Royal Protocol, Touches Queen at State Dinner
He continued, saying certain events are acceptable while others are not: "There's a fairly straightforward rule – family events are one thing, official engagements are another."
So, if a royal is on maternity leave, expect them to show up to the queen's annual Christmas lunch or another family-focused event. Meetings or visits that are part of their job as a working royal would be off-limits. 
Fans think it's because of her past comments about Donald Trump 
When Meghan went to Trooping the Colour but didn't take part in Trump's state visit, fans assumed it had been because of past comments she made about him. Before joining the royal family and not being allowed to talk about politics, the Duchess of Sussex discussed Trump in a May 2016 interview on The Nightly Show with Larry Wilmore. 
RELATED: Did Meghan Markle Just Find a Sneaky Loophole to Discuss Politics?
According to Independent, she called Trump "divisive," and "misogynistic." Meghan also said she considered staying in Canada where she lived at the time filming the TV show, Suits. 
So, there it is. Meghan didn't attend Trump's state visit because she doesn't like his views. While she may not agree with him politically, she didn't show up to meet him because of the royal family's rule about precedent. 
RELATED: Prince Harry's Previous Comments May Have Led to Donald Trump's Resentment of the Duke and Duchess of Sussex