Meghan Markle's Engagement Ring Is More Popular Than Kate Middleton's Now
Meghan Markle and Kate Middleton are two of the most-photographed women in the world with two of the most recognizable engagement rings. Prince William proposed to Kate with his late mother's ring in 2010 and the only time the Duchess of Cambridge was pictured without is when her fingers swelled a bit during her pregnancy with Prince Louis. Meghan is rarely ever seen without her engagement ring either except for a few instances like Kate when the Duchess of Sussex was pregnant. Now one of their rings has been named the "most popular royal engagement ring" and that is Meghan's.
Here's more on that, plus where other famous royals' engagement rings rank.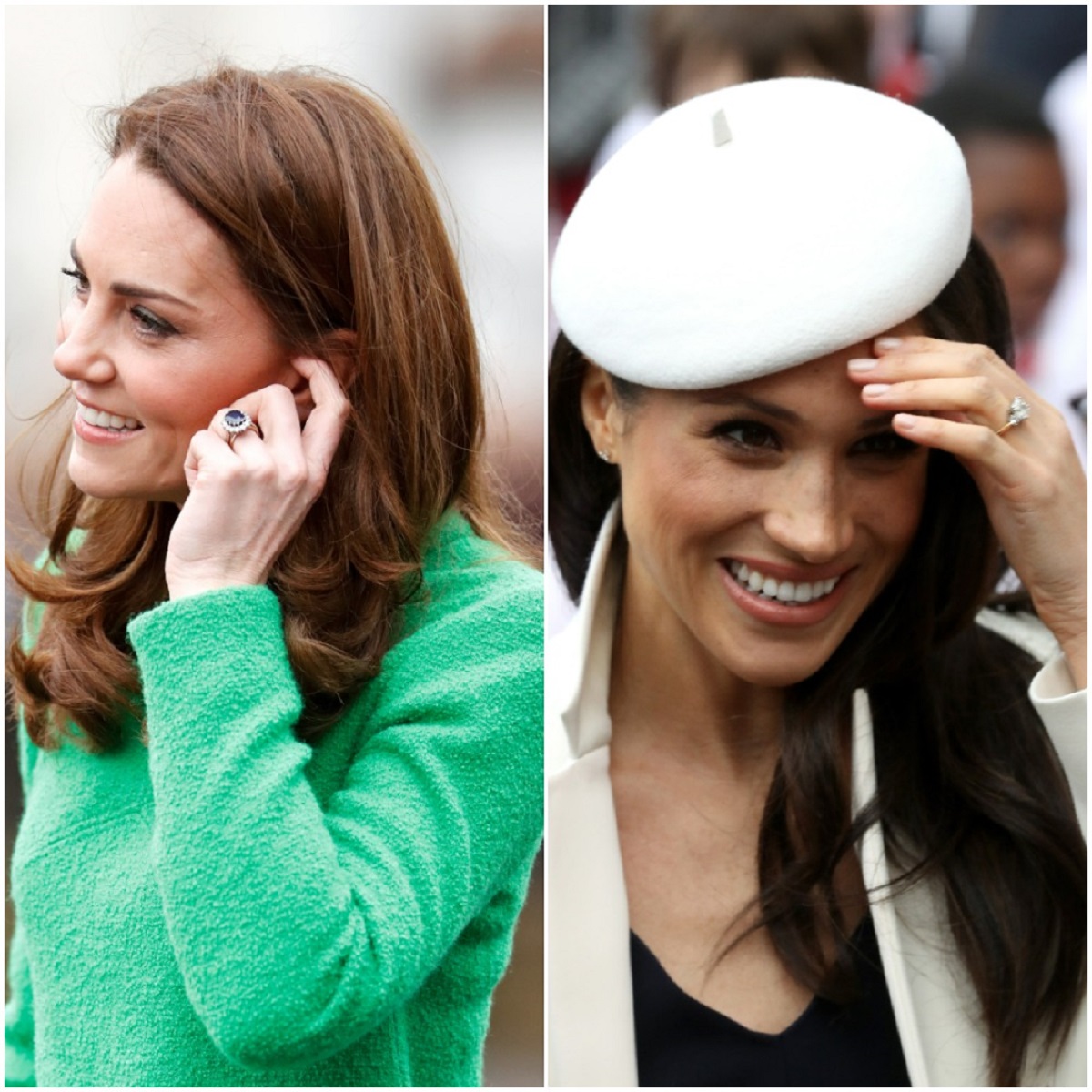 Meghan's engagement ring is the most popular because it gets more searches than any other royals'
Data compiled by Design Bundles shows that the ring Prince Harry gave Meghan when he asked her to marry him took the top spot as the most popular among all other royal engagement rings based on monthly Google searches.
The former Suits star's ring is searched a whopping 20,000 times a month; easily beating out how many times the engagement rings of other royal ladies are Googled.
The Duke of Sussex designed Meghan's ring himself. The piece is a six-carat, cushion-cut diamond ring that features three stones. The center gem is from Botswana, which is a country close to the couple's hearts, and its two smaller diamonds on the side are from Princess Diana's personal collection.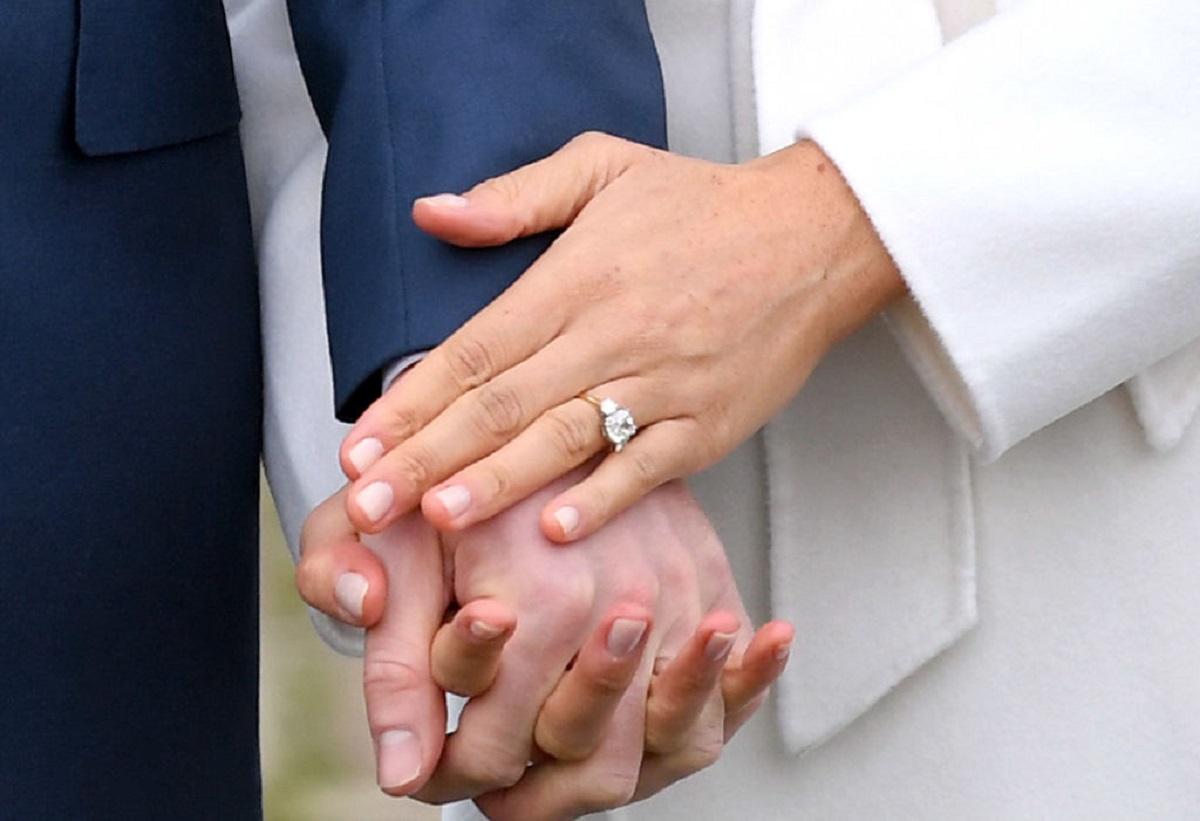 Where Kate's engagement ring ranks
The Duke of Cambridge's wife's ring takes the No. 2 spot of most popular royal engagement rings garnering 8,200 Google searches per month.
The Duchess of Cambridge's ring was originally Princess Diana's. When asked about the ring during their joint engagement interview, William said: "It's very special, as Kate is very special. It's my way of making sure my mother didn't miss out on today and the excitement."
The ring is a 12-carat oval sapphire set in 18-carat white gold with 14 solitaire diamonds. In 1981, the piece cost $35,000. Today, it's estimated to be worth more than $370,000.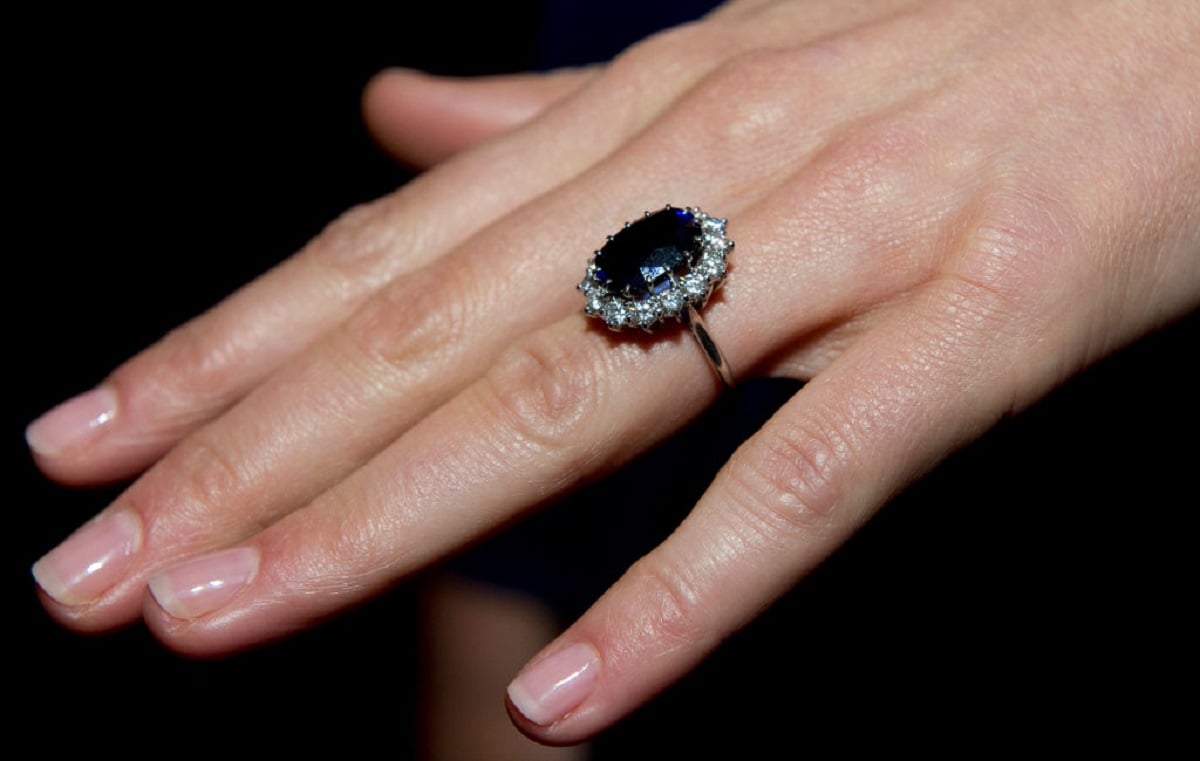 Search volume of other royal engagement rings
Getting the most Google searches after the Duchess of Cambridge is Grace Kelly's engagement ring. The late Princess of Monaco's ring receives 3,900 searches a month.
Princess Margaret's takes the fourth spot with 3,400 monthly searches, followed by Queen Elizabeth II's with 2,600. The monarch granddaughters Princess Eugenie and Princess Beatrice's rings are Googled 1,600 and 1,500 times while the Queen Mother's garners 900 searches.
Camilla Parker Bowles and Princess Anne round out the top 10 with 800 searches for Prince Charles' wife's ring and 500 for his sister's.