Fans React to Meghan Markle's Redesigned Engagement Ring: 'How Insulting!'
Meghan Markle caused quite a stir after fans noticed she made some updates to her engagement ring from Prince Harry. The previous ring was a plain, gold band with three diamonds. The new ring is now thinner with diamonds around the entire band. Although the ring is gorgeous, some royal watchers weren't happy with Markle's updates. Here's what fans had to say about Meghan Markle's redesigned engagement ring.
Meghan Markle's engagement ring has a lot more sparkle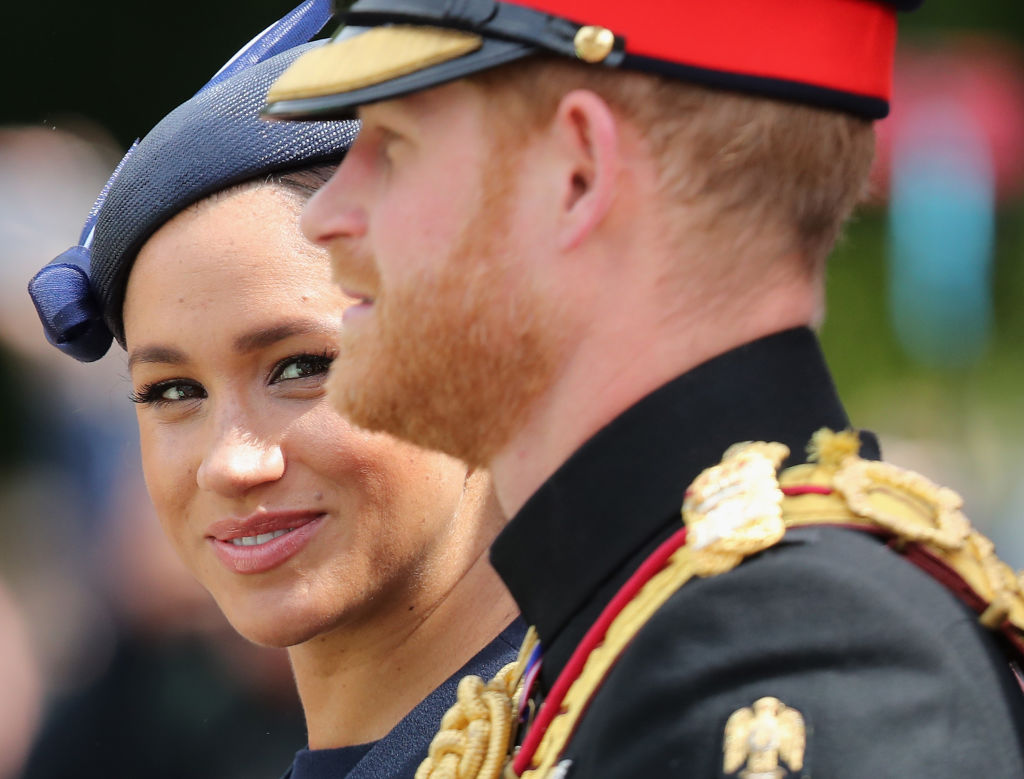 It seems like Markle was going for the wow factor. Jewelry expert Arabel Lebrusan told Daily Mail the diamonds on Markle's new band cover more metal, giving the ring more sparkle. "The diamond setting on the band looks like micro-set. This means there is very little metal in between the stones, maximizing the sparkle of the tiny diamonds," said Lebrusan. Markle also has a diamond eternity band that matches the engagement ring.
Some think Meghan Markle's redesigned ring is an insult to Prince Harry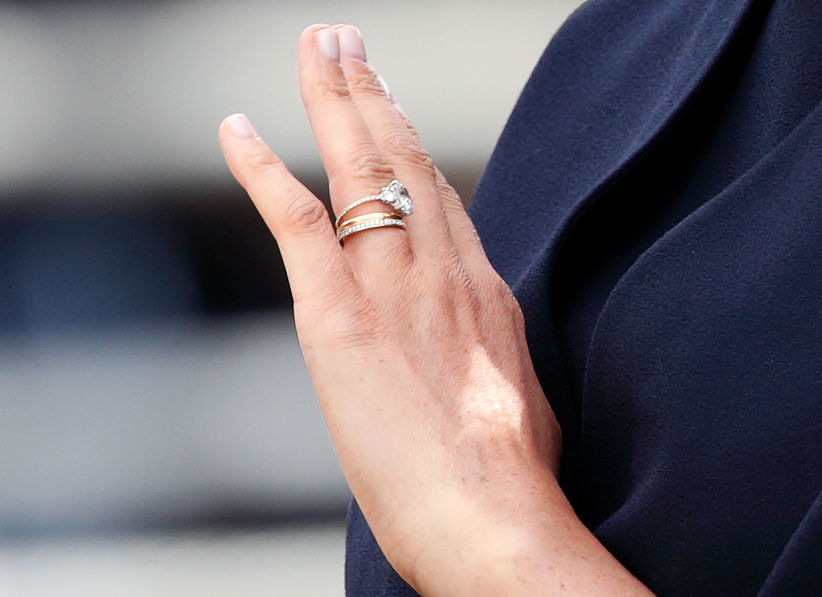 Royal watchers had strong opinions about Markle's updated jewelry. One person said it was an insult to Prince Harry, since he spent time designing the duchess' ring before he proposed. The original engagement ring has a plain gold band featuring a center stone from Botswana and two stones from Princess Diana's collection. This Twitter user thinks Markle is simply never satisfied. "The Plastic Duchess strikes again! She wasn't happy with her face, so she had plastic surgery to change how she looked. And now barely 1 & a 1/2 [years] later, she has had the design of her ring changed because it wasn't good enough? Poor Harry, what an insult!" wrote the commenter.
Others felt Markle was being "greedy" and she should be satisfied with the ring that she originally received. A few fans have noticed the updated ring looks like the one Markle's ex-husband, Trevor Engelson, gave her.
Some royal watchers don't have a problem with the new engagement ring design
Not all of the comments about Markle's upgraded engagement ring were bad. Some admired the new look. One person said the ring is a reflection of the duchess' style. "The new band is really, really pretty. Lots of Meghan's jewelry is very delicate, so the new design is more in line with her usual style," said the fan.
Read more: Meghan Markle Does This Once a Week for Her Health
Check out Showbiz Cheat Sheet on Facebook!