Meghan Markle Has Been Standing Up For Women For Years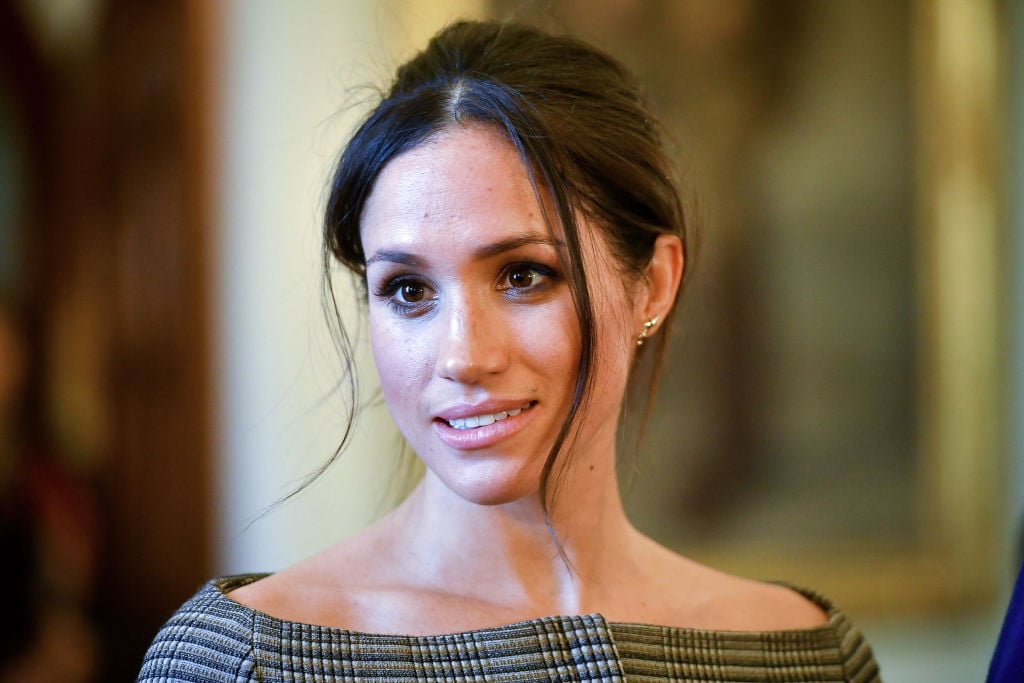 Meghan Markle may be Prince Harry's wife, but that's certainly not her only noteworthy role. The American actress has used her platform of fame for advocacy, spreading messages of global gender equality. The contributions she's made over the years have been inspirational, to say the least.
From powerful speeches to humanitarian trips across the globe, here's a look at every time she stood up for women in the past.

1. She was angered by inequality in 1995 at 11 years old
Markle may not have known it at first, but she became a women's rights advocate at only 11 years old. During the 20th anniversary of the Beijing Women's Conference celebration in March 2015, she delivered a speech in which she described the moment that angered her so much, that she decided to make a difference.
While attending school in Los Angeles in 1995, a dishwashing liquid commercial appeared on TV, which featured the tagline, "Women all over America are fighting greasy pots and pans." Two boys in her class praised the commercial, remarking, "Yeah. That's where women belong — in the kitchen."
Markle remembered feeling "shocked and angry and also just feeling so hurt." She continued, "It just wasn't right, and something needed to be done."
2. Her father encouraged her to write letters
Markle couldn't hold in her anger about the sexist commercial, and immediately described the experience to her father. Rather than just advising his daughter with, "Well, that's just the way the world works," he inspired her to make a difference by writing letters.
"My 11-year-old self worked out that if I really wanted someone to hear, well then I should write a letter to the first lady," she said. "So off I went scribbling away to our first lady at the time, Hillary Clinton." She also wrote to Linda Ellerbee, Gloria Allred, and to the offending dishwashing liquid manufacturing company.
After a few weeks went by, Markle actually received responses from Clinton, Ellerbee, and Allred, all of whom encouraged her fight. However, she recounted, "It was roughly a month later when the soap manufacturer, Proctor and Gamble, changed the commercial for their Ivory Clear Dishwashing Liquid … from 'Women all over America are fighting greasy pots and pans' to 'People all over America are fighting greasy pots and pans.'"
3. She realized the impact she could make with her voice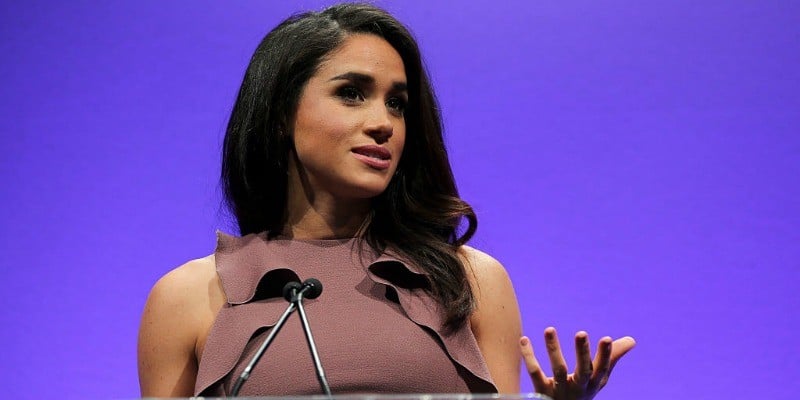 Only then did Markle realize that she was suddenly an advocate for gender equality. Once the commercial was changed, Markle claimed, "I realized the magnitude of my actions. At the age of 11, I had created my small level of impact by standing up for equality."
She continued, "In doing this, we remind girls that their small voices are in fact not small at all, and that they can affect change. In doing this, we remind women that their involvement matters; that they need to become active in their communities, in their local governments, as well as at the highest parliamentary positions."
In potentially the most memorable line of her speech, Markle confidently proposed, "Women need a seat at the table. They need an invitation to be seated there, and in some cases, where this isn't available, well then, you know what? Then they need to create their own table."
4. She's been working with UN Women since 2014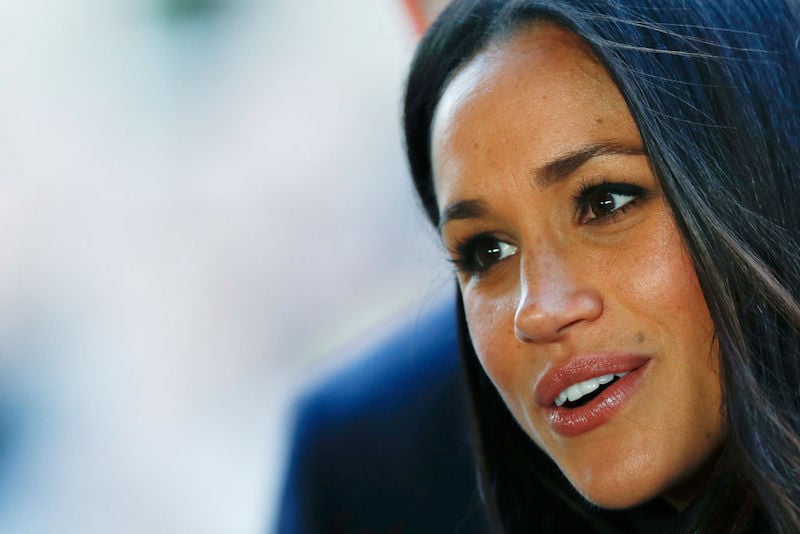 Markle's inspirational impact at the age of 11 sparked what would become part of her life's work as an adult. Since 2014, she's been a voice of global gender equality for UN Women, as an "Advocate for Political Participation and Leadership."
She's raised awareness by paying visits to Clinton's team (during Clinton's time as secretary of state), the World Bank, and Rwanda — to name a few of her humanitarian efforts. According to ABC News, "[Rwanda] has the highest percentage of women in parliament," and it's where Markle "met with female refugees."
5. She saw an end to her Suits character being sexualized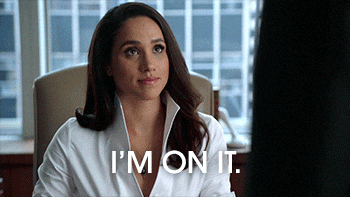 Even though her role as Rachel Zane on Suits helped her rise to fame, Markle stood up against the sexualization of her character.
Markle shared the moment she challenged the portrayal of women while speaking at a One Young World Conference:
This season, every script seemed to begin with "Rachel enters wearing a towel," and I said, "Nope, not doing it anymore. Not doing it." And I called the creator, I was like, "It's just gratuitous. We get it, we've already seen it once." So I think at a certain point you feel empowered enough to just say no. I think it's a challenging thing to do if you don't know your worth and your value.
6. She stood up for herself on 'Larry King Live'
In 2015, Markle sat down for an interview on Larry King Live. King suggested that Markle's beauty aided her advocacy success, stating, "You're not the average American woman, Meghan, admit it."
Markle quickly crafted the perfect response, stating, "No matter what you look like, you should be taken seriously. And for me also, I think it's really great to be a feminist and be feminine."
King pushed her a bit further, asking, "Is feminist still a good word?" Markle didn't hesitate in responding with, "Yes! It's not the 'f' word!"
7. She uses her platform for good 
Markle is well aware of her ability to make a difference through her platform of fame.
In a May 2016 interview with AOL Build, she explained how she uses her position of power for good:
If you have this kind of job and you have an opportunity to have a profile where people are listening to what you're saying, I really truly think you need to be saying something that's valuable. So, yes, you can talk about, "Where did Rachel get that pencil skirt?" Fine, sure. We can have that conversation, but I'd also like to talk about women's rights or my work with UN Women or with World Vision or humanitarian trips or just really bolstering self esteem that has nothing to do with the external.
8. UN Women trusts Markle to keep fighting for gender equality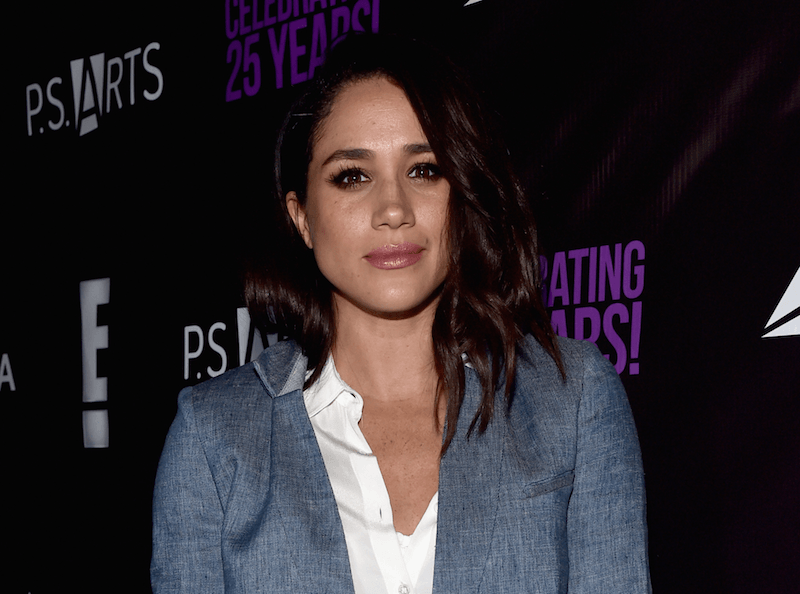 Following the announcement of Markle's engagement to Prince Harry, the UN Women made a statement regarding her new royal role.
The women's agency announced that it "trusts and hopes that in her new and important public role she will continue to use her visibility and voice to support the advancement of gender equality."
Check out The Cheat Sheet on Facebook!