Meghan Markle Just Broke This Major Royal Rule at the British Fashion Awards
Throughout the years, the royal family has slowly become more and more progressive and strayed a bit from their royal protocol. But when Meghan Markle joined the family as an American with no royal experience, there were bound to be a few slip ups. However, at this point, Meghan has been married to Prince Harry for more than six months, so she should be fairly used to the royal rules. But at the British Fashion Awards on December 10, Meghan was seen blatantly breaking one big royal rule.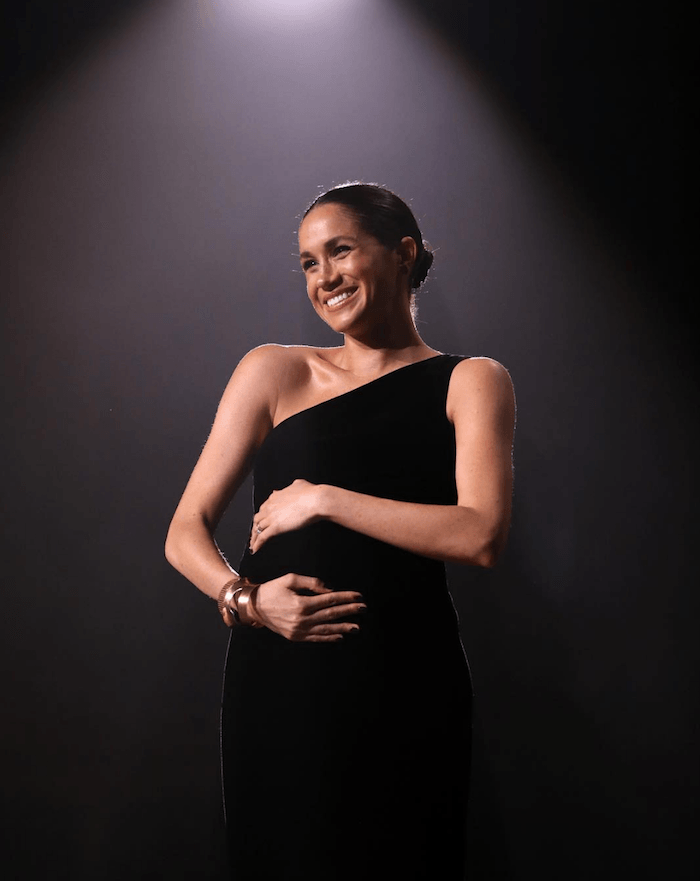 Meghan was at the award show to honor a Givenchy designer
Clare Waight Keller, Givenchy's artistic director and the designer of Meghan's Givenchy wedding dress that was seen around the world, was honored at the awards show on Monday. And who better to honor the designer than Meghan herself? She was there for that reason, and made a surprise appearance unbeknownst to the guests.
Actress Rosamund Pike welcomed Meghan to the stage to honor Keller, and those in the audience erupted in applause over the unexpected appearance. Keller won the British Womanswear Designer of the Year Award, which Meghan ended up presenting to her.
Meghan glowed at the awards, several months into her pregnancy
Guests were shocked when Meghan appeared on stage, but it was her glowing belly that captured the scene. Meghan announced her pregnancy back in October. She was likely at least 12 weeks when she made the announcement, which means she was probably halfway through her pregnancy when she made her appearance at the awards show. She wore a sleek, black Givenchy gown and showed off her baby bump, which has definitely gotten bigger since the last time she made an appearance.
But her nails were blatantly breaking royal protocol
While everyone was obsessing over Meghan's pregnant glow (for obvious reasons), there was another part of her that some fans couldn't help but notice. In addition to that dark Givenchy dress, Meghan was also wearing extremely dark nail polish. Nail polish of any bold color has always been prohibited by the royal family. However, before marrying Harry, Meghan was often spotted wearing darker colors. The dark nail polish was extremely noticeable, but it's unclear if Meghan got the OK from the queen to wear the color, forgot about the royal rule, or simply went against protocol.
The royal family has been more relaxed about royal rules lately — and this proves it
Meghan most likely didn't go against royal protocol without asking permission from the queen. And if that's the case, it shows that royal protocol has become more relaxed — at least for Harry and Meghan. But it could be because Harry and Meghan will most likely never hold the throne. The couple has actually been distancing themselves a bit from the crown, hence their move from Kensington Palace to the grounds of Windsor Castle. And with that, there may be more room for them to break some royal rules. (Other royal family members, such as Princess Eugenie and Princess Beatrice, do not have to follow the dark nail polish ban, either).
Check out The Cheat Sheet on Facebook!