Meghan Markle Once Said She'd 'Love' To Have a Career Like Jennifer Aniston's
Meghan Markle would've been happy to follow in Jennifer Aniston's footsteps before she married Prince Harry and became a British royal.
Meghan, Duchess of Sussex as the new Jennifer Aniston? She grew up a fan of the Friends star. In her pre-royal days before she married Prince Harry, Duke of Sussex, Meghan said she wouldn't mind having a career similar to Aniston's. 
Meghan Markle played Rachel Zane on 7 seasons of 'Suits'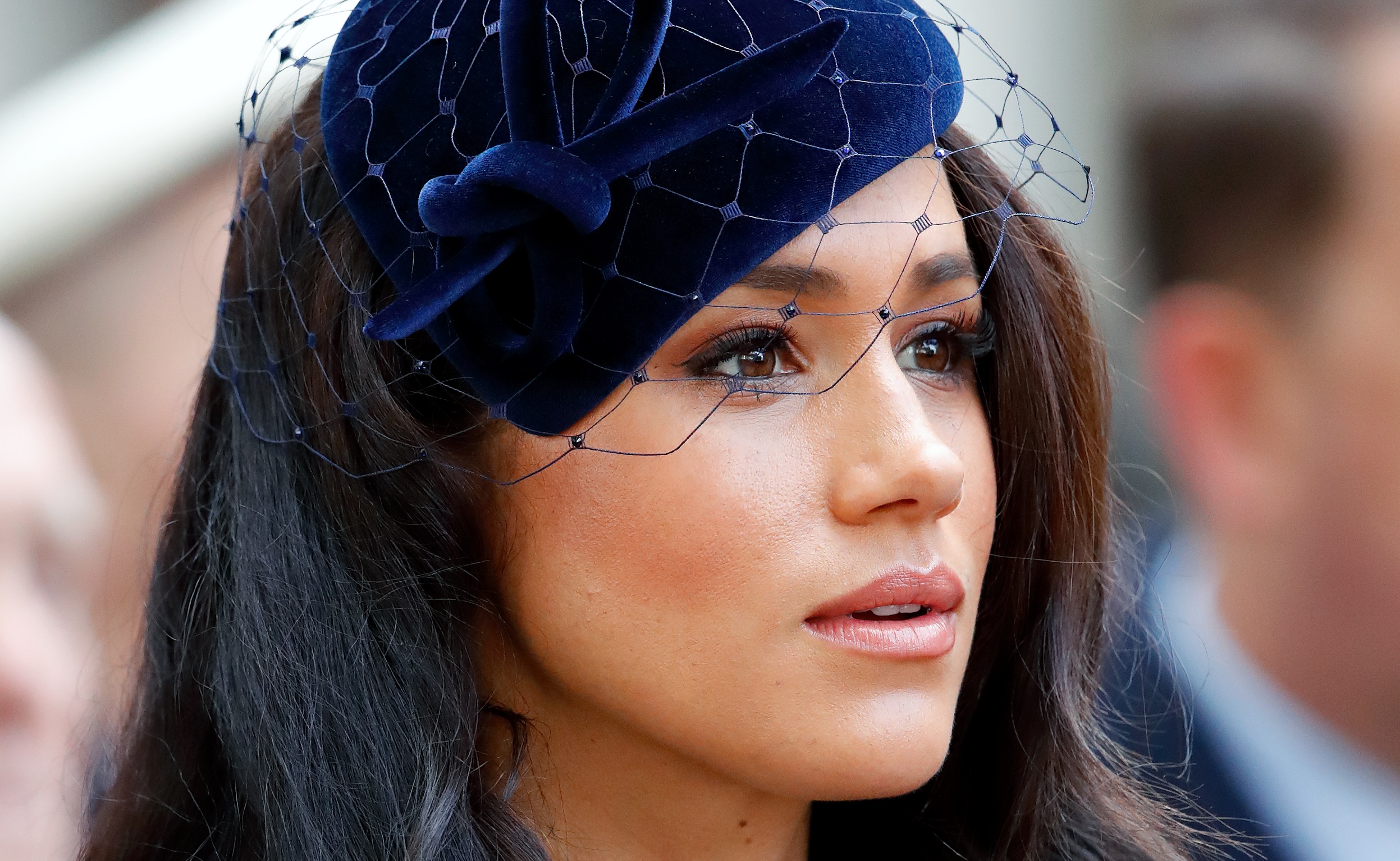 Meghan's most well-known acting role began in 2011. She landed the part of Rachel Zane on the USA Network series, Suits. A paralegal at a top law firm in New York City, the character eventually became a lawyer. Meanwhile, sparks flew between Rachel and one of the firm's new hires, Mike Ross (Patrick J. Adams). 
An original Suits cast member, Meghan made her debut in the show's pilot episode. She went on to play Rachel in more than 100 episodes thanks to the legal drama's success. Her co-stars included Adams, Sarah Rafferty (Donna Paulson), Gabriel Macht (Harvey Specter), Gina Torres (Jessica Pearson), and Rick Hoffman (Louis Litt). 
Meghan Markle once said she'd 'love' to be on the same career 'trajectory' as Jennifer Aniston
With a few seasons of Suits behind her, Meghan sat down with Splash. She told the publication in 2014  she'd been a fan of Aniston's for a long time.
"I grew up loving all those Jennifer Aniston movies like Picture Perfect," she said.
The future Duchess of Sussex continued, saying she'd love to follow in the actor's footsteps. 
"That's the trajectory I would love to be on," she said. "I'd love to be on a show and then be able to do this amazing project where you get to play. To be echoing that is fun and kind of apropos, because people call Mike and Rachel the new Ross and Rachel from Friends. If I'm going to follow that lineage, it feels a little serendipitous."
At the time, Meghan had no idea she'd meet Harry in 2016 and eventually join the royal family in 2018. 
Meghan Markle left 'Suits' before marrying Prince Harry
The now-39-year-old announced her departure from Suits in 2017. After she and Harry were all smiles at a photo call following their engagement announcement, they sat down for their first joint interview with BBC News. Meghan said she'd be leaving behind the TV show feeling satisfied with her work. 
"I don't see it as giving anything up. I just see it as a change," she said. "For me, once we hit the 100 episode marker, I thought, you know what, I have ticked this box." 
Meghan's final appearance on Suits took place in the show's season 7 finale. Mirroring her own life, Rachel and Mike got married. The episode aired just weeks before Meghan and Harry's royal wedding on May 19, 2018. 
Watch Suits on Peacock and Amazon Prime Video.