How Does Kate Middleton Feel About Meghan Markle's Oprah Interview? Royal Author Weighs In
It's been over two weeks since the bombshell interview that Prince Harry and Meghan, Duchess of Sussex gave to Oprah Winfrey, and fans are still trying to dissect all the revelations that it contained. Not only did the couple open up about the experiences as senior members of the royal family, but they talked about some of the other royals as well, with Prince Harry stating that his father, Prince Charles, and his older brother, Prince William, are "trapped" by the institution. Still, some of the most startling allegations were concerning Catherine, Duchess of Cambridge, the future queen consort. In recent days, a royal expert has opened up about just how Kate feels about Meghan's claims to Winfrey. 
What did Meghan Markle say about Kate in her interview with Oprah?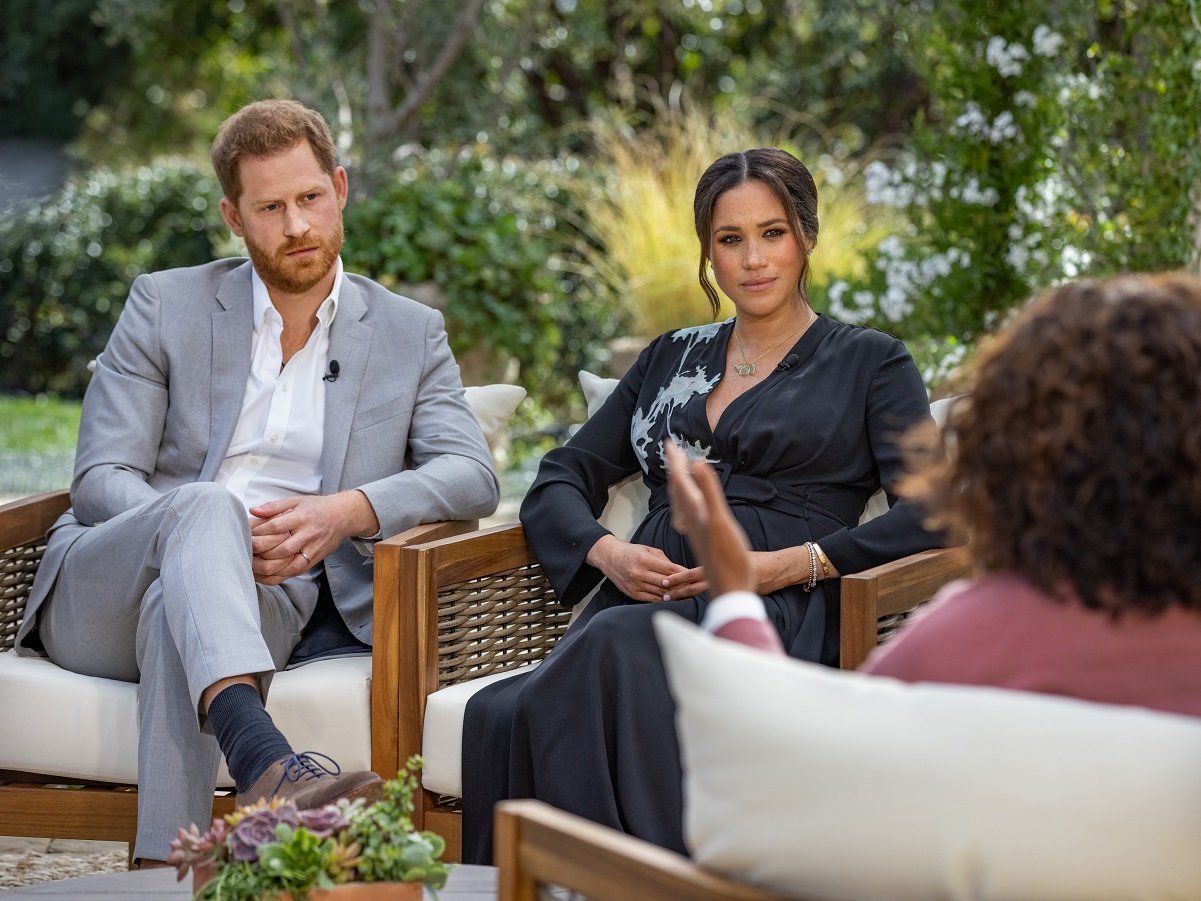 For two years, there have been rumors of a feud between Meghan and Kate. While the rumors have had very little in the way of concrete evidence, media outlets around the world have run with the story, and right up until March 7th, many royal fans believed that Meghan was the one to blame for any ill will between the women. In fact, most stories stated that Meghan even made Kate cry at one point, over a dispute around the time of Meghan's wedding.
Meghan set the record straight with Oprah, claiming that, in fact, Kate was the one who had made Meghan cry, only days before her wedding to Prince Harry.
"It made me cry and it really hurt my feelings," Meghan said, explaining that the two women clashed over flower girl dresses. "And I thought in the context of everything else that was going on in those days leading to the wedding that it didn't make sense to not be just doing whatever everyone else was doing, which was trying to be supportive."
Meghan also addressed comparisons to how Kate was treated versus how she was treated head on.
"If members of his family say, 'Well, this is what happened to all of us' or if they can compare what the experience that I went through was similar to what has been shared with us — Kate was called 'Waity Katie' waiting to marry William," the Suits alum said. "While I imagine that was really hard, and I do, I can't picture what that felt like. This is not the same."
She further added: "And if a member of this family will comfortably say, 'We've all had to deal with things that are rude.' Rude and racist are not the same. And equally, you've also had a press team that goes on the record to defend you, especially when they know some things are not true. And that didn't happen for us."
How does Kate Middleton feel about Meghan Markle's words?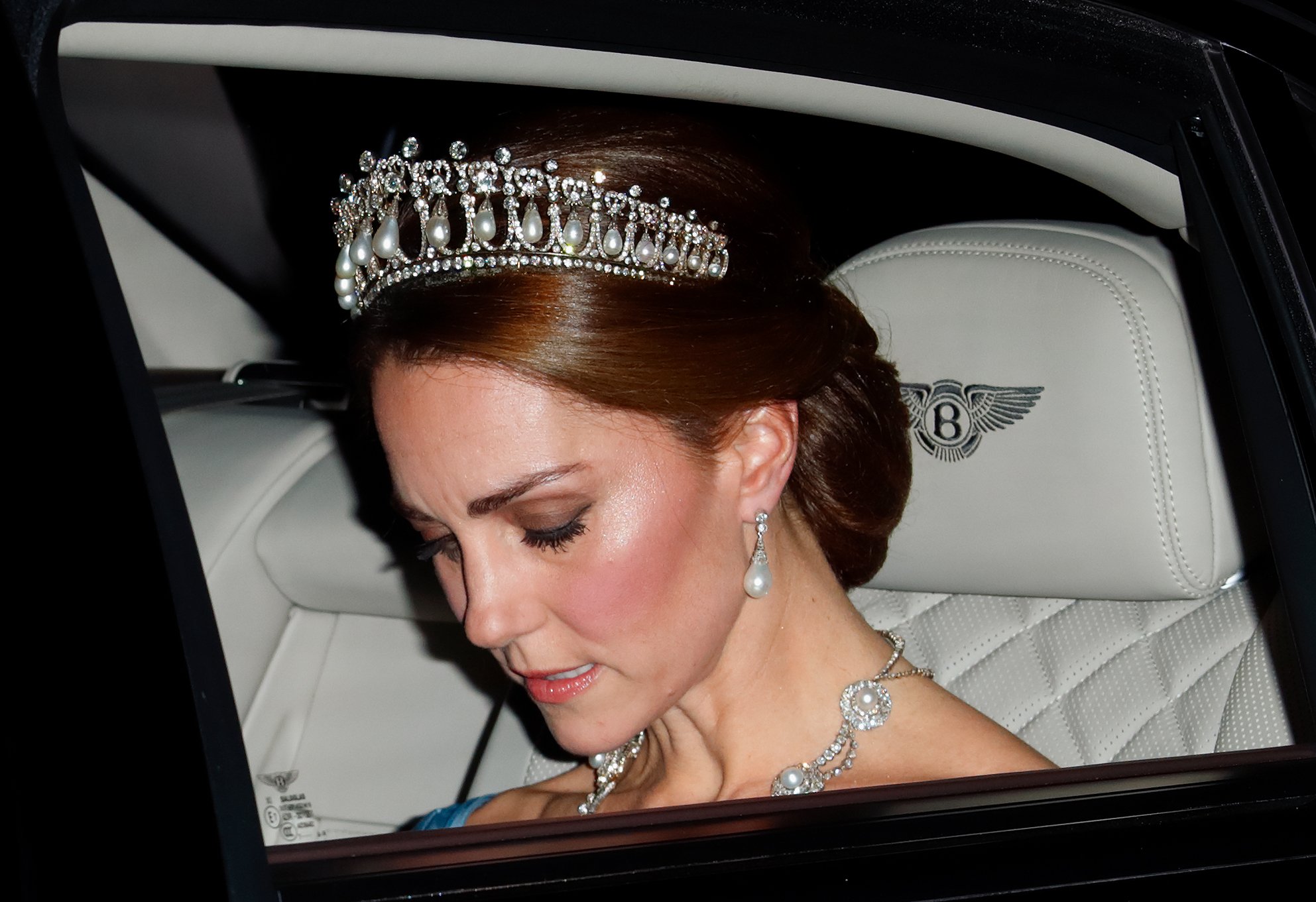 Meghan told Oprah Winfrey that in spite of the difficult situation, both she and Middleton were able to move past the tension and that Kate even apologized. That said, bringing up the issue on national TV may have opened up old wounds or created new ones.
In the aftermath of the Oprah interview, some sources state Kate is having a hard time with Meghan's revelations, and the way that they are being treated by members of the media.
"This has been a very hard few days for Kate, but she turned up and was committed to her work and duty last week," royal author and Vanity Fair correspondent Katie Nicholl recently revealed. "People did notice that she appeared downcast and subdued. Behind closed doors, she has been saddened, disappointed and hurt."
Nicholl stated that there are "different versions" of the bridesmaid story, and that Kate thinks that it is "mortifying" that the story is being brought up: "Kate is not in a position to respond and Meghan and Harry know that."
Kate Middleton reportedly doesn't want her kids to see her upset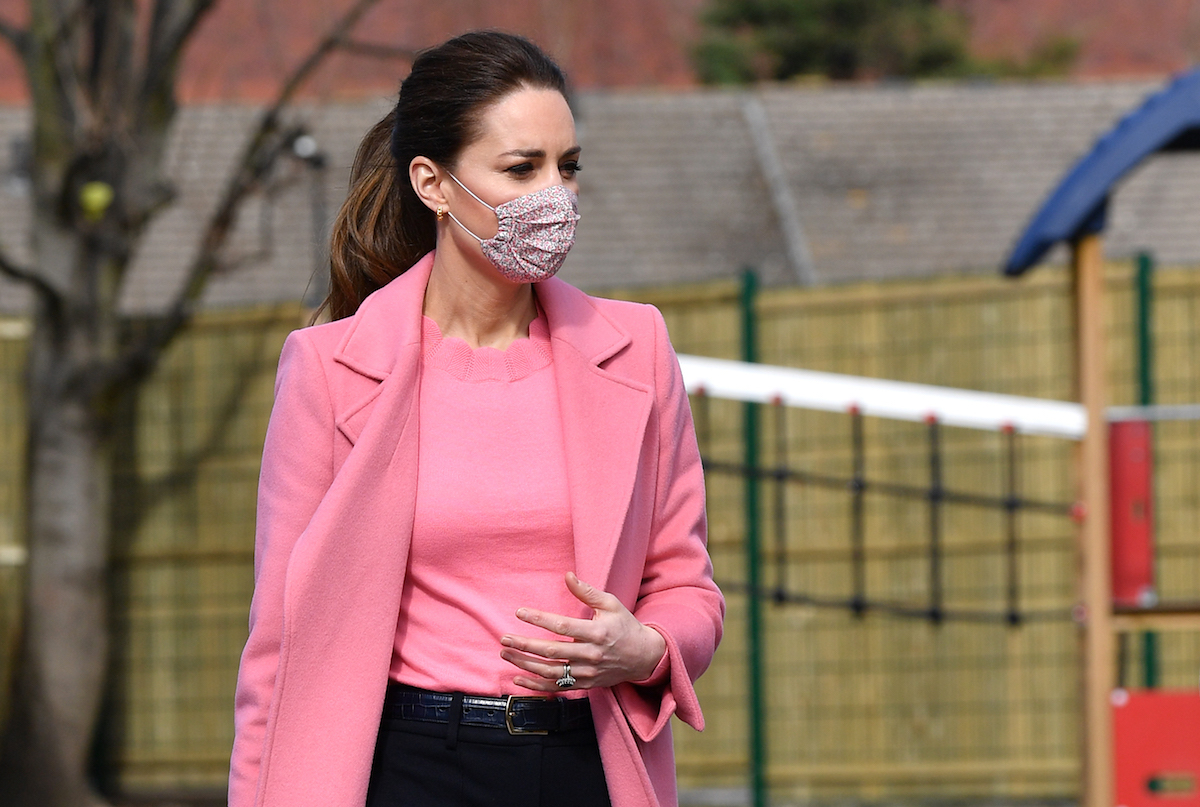 A source told US Magazine that Kate doesn't want her three kids — Prince George, Princess Charlotte, and Prince Louis — to see her upset.
"The interview was particularly difficult for Kate to digest, but she's pulled herself together and is staying strong for the royal family and her children," the insider said. "Kate's an extremely protective mother and while she's all about open communication, George, Charlotte and Louis are still young."
The source added: "Kate is definitely strong enough to get through this," the source continues. "She has a lead by example attitude, so it's important for her to be a good role model to them. George and Charlotte are back at school, but she's been spending her evenings with them. The children always brighten up her day, and she always says that when she goes through a difficult time, having her family there always helps. She feels so blessed to have her kids and a loving family."