When Is Meghan Markle and Prince Harry's Baby Due?
Meghan, Duchess of Sussex, Prince Harry, Duke of Sussex, and little Archie Harrison Mountbatten-Windsor are going to be a family of four! On Feb. 14, the Duke and Duchess announced via representative that they're expecting their second child. The exciting announcement comes just months after Meghan revealed she had a miscarriage in July.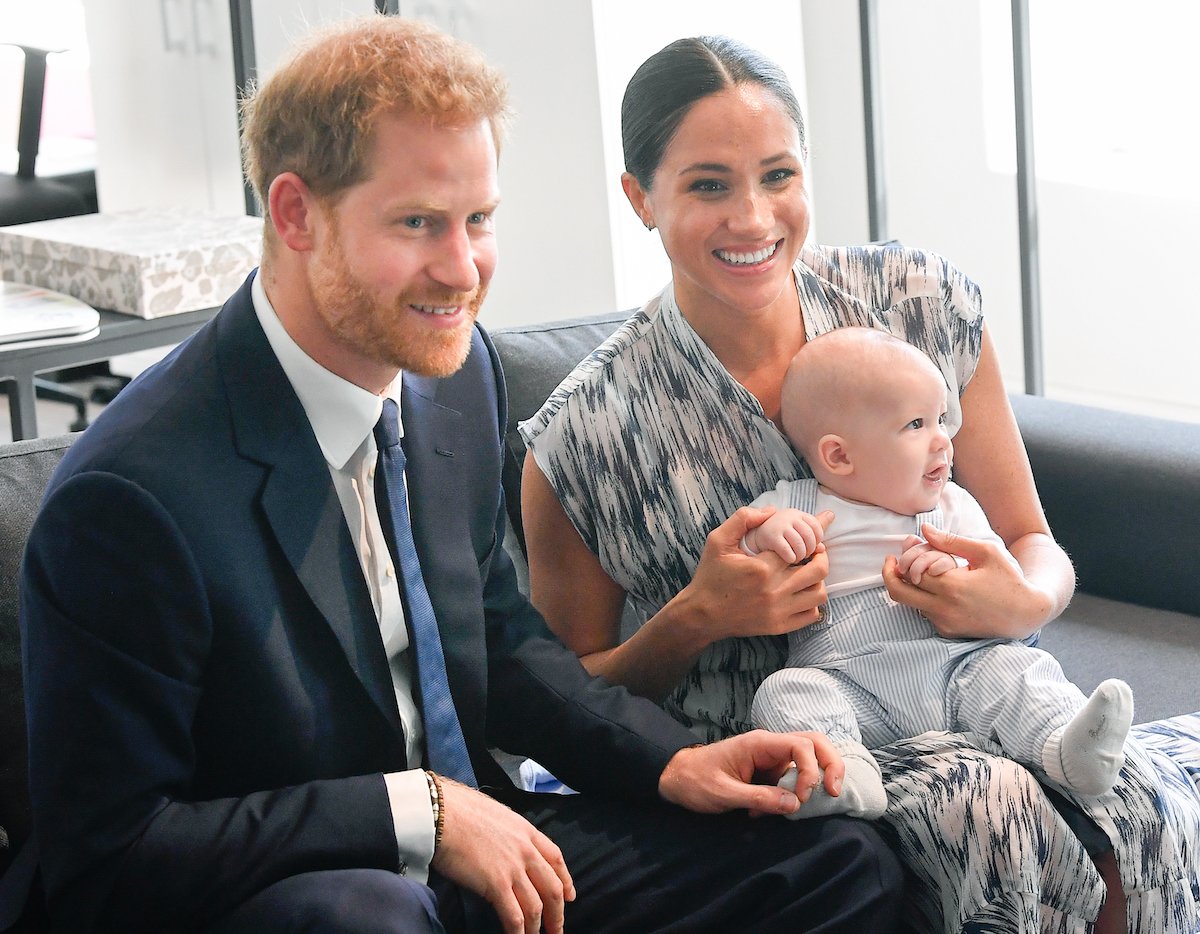 How old is Prince Harry and Meghan Markle's baby?
The couple's announcement also came with a beautiful black-and-white photo of Harry and Meghan. In the image, Harry is sitting in grass while Meghan lays her head in his lap, her hand resting on her bump. The two are all smiles in the photo as they look at each other.
"We can confirm that Archie is going to be a big brother. The Duke and Duchess of Sussex are overjoyed to be expecting their second child," the announcement said, per Harper's Bazaar.
The baby will be joining their royal mom and dad, plus big brother Archie, who will be 2 years old on May 6, 2021.
When will Meghan and Harry's baby be born?
This is Meghan's third pregnancy that she has announced to the public. Archie is her and Harry's firstborn, but the Duchess revealed in November 2020 that she was pregnant earlier that year. She had a miscarriage in July.
"After changing his diaper, I felt a sharp cramp," Meghan wrote in an essay for The New York Times, "I dropped to the floor with him in my arms, humming a lullaby to keep us both calm, the cheerful tune a stark contrast to my sense that something was not right. I knew, as I clutched my firstborn child, that I was losing my second."
Meghan and Harry's baby announcement did not reveal a due date. Based on the pregnancy photo they shared, it seems as though Meghan could be in her first or second trimester. And with the announcement coming so early in the year, it's likely that the baby will be born sometime in 2021.
Will Meghan and Harry's children have royal titles?
Meghan and Harry announced they would step down as senior royals in January 2020. While they are still referred to as the Duke and Duchess of Sussex, they are not referred to as "His/Her Royal Highness." Archie also does not have a royal title, and neither shall his sibling.
Archie is still seventh in line for the throne, however, and will become a prince once he turns 18 and his grandfather, Charles, Prince of Wales, becomes king. Archie and his sibling will be allowed to choose whether or not they want to keep the royal titles, but that choice will not change their places in the line of succession.
The baby will be Queen Elizabeth II's and Prince Philip, Duke of Edinburgh's, 10th great-grandchild, Prince Charles and the late Princess Diana's fifth grandchild, and the second royal baby born in 2021. Princess Eugenie and her husband, Jack Brooksbank, welcomed a baby boy on Feb. 9.