Meghan Markle and Prince Harry Channeled a 'Grey's Anatomy' Couple With Their Secret Wedding
Millions of people watched the royal wedding of Meghan, Duchess of Sussex and Prince Harry, Duke of Sussex on May 19, 2018. Among the jaw-dropping things they said during their March 2021 interview with Oprah Winfrey, Harry and Meghan shared they'd actually had a secret ceremony a few days prior to their royal wedding.
This move — and what Harry and Meghan later did with their vows — is similar to what Meredith Grey (Ellen Pompeo) and Derek Shepherd (Patrick Dempsey) did on Grey's Anatomy when they got married. 
Meghan Markle told Oprah she and Prince Harry exchanged vows at Nottingham Cottage 3 days before their royal wedding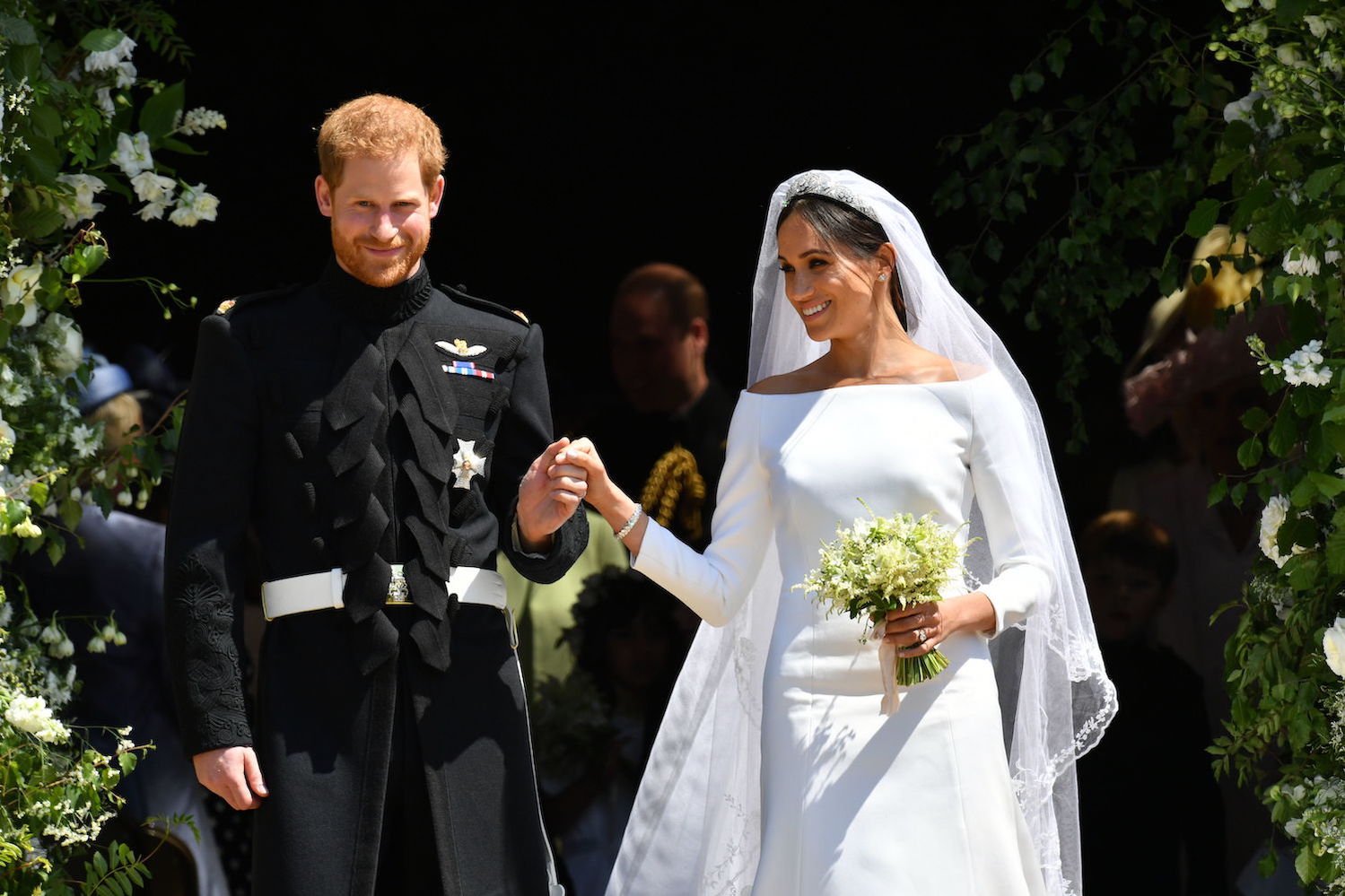 RELATED: Meghan Markle Channeled Princess Diana With Her Oprah Interview Look
Related post url: 
Besides talking about the crying incident with Catherine, Duchess of Cambridge — Meghan supposedly made her sister-in-law cry but she told Oprah the "reverse" happened — the former Suits star revealed she and Harry had an intimate, backyard wedding. 
"Three days before our wedding, we got married," the Duchess of Sussex told Oprah. "No one knows that, but we called the archbishop and we just said, 'This thing, this spectacle is for the world, but we want our union between us.'"
Harry, who joined the conversation later, also commented on the secret wedding. "Just the three of us," he said, referencing the song "Just the Two of Us" by Grover Washington Jr. and Bill Withers.
At the time of their secret wedding, Meghan and Harry were living at Nottingham Cottage or "Nott Cott," which is located on the grounds of Kensington Palace. The Duke of Sussex's bachelor pad since 2013, Meghan left her home in Toronto — the city in Ontario, Canada, where she lived while filming Suits — to live with Harry.
Besides being the first place the couple lived together and the site of their secret backyard wedding, Nott Cott holds another special memory to the couple. It's where Harry proposed to Meghan when they were roasting a chicken.
Meghan Markle and Prince Harry have their vows framed in their bedroom just like Meredith and Derek on 'Grey's Anatomy'
In a move straight out of Grey's Anatomy, Meghan and Harry have the vows from their secret backyard wedding framed and in their bedroom at their home in Montecito, California.
"The vows that we have framed in our room are just the two of us in our backyard with the Archbishop of Canterbury," the Duchess of Sussex told Oprah.
Meredith and Derek famously had a Post-It wedding on Grey's Anatomy before eventually making it official with a courthouse wedding. During a season 5 episode of the medical drama, the two characters wrote their vows down before signing their names. Later, the couple had the Post-It framed and hanging above their bed. 
RElATED: Meghan Markle Brought up Kate Middleton's 'Waity Katie' Nickname With Oprah
Just like Meghan and Harry, Meredith and Derek's wedding was private and casual. The Duke and Duchess of Sussex exchanged vows in the backyard of Nott Cott while Derek and Meredith recited theirs in the hospital locker room. 
Meghan Markle and Prince Harry's secret backyard wedding may not have been legal
Since Meghan and Harry shared they got married ahead of their royal wedding, the legality of their backyard nuptials has been questioned. According to Insider, experts say witnesses and a public location would've been necessary for the Church of England to make it legal. 
Whether or not it was official, the Duke and Duchess of Sussex marked their wedding privately before exchanging vows in front of the world at St. George's Chapel.