Meghan Markle Is in a 'Really Difficult Position,' Body Language Expert Says: 'She Sticks out Like a Sore Thumb'
Body language expert Spidey has analyzed Prince Harry and Meghan Markle, explaining his thoughts on why Meghan is in a "really difficult position" as someone in the royal family. Though Meghan made one claim he had a hard time with, he thinks there's another reason she "sticks out like a sore thumb" to many observers in some scenarios. And he "feels" for her.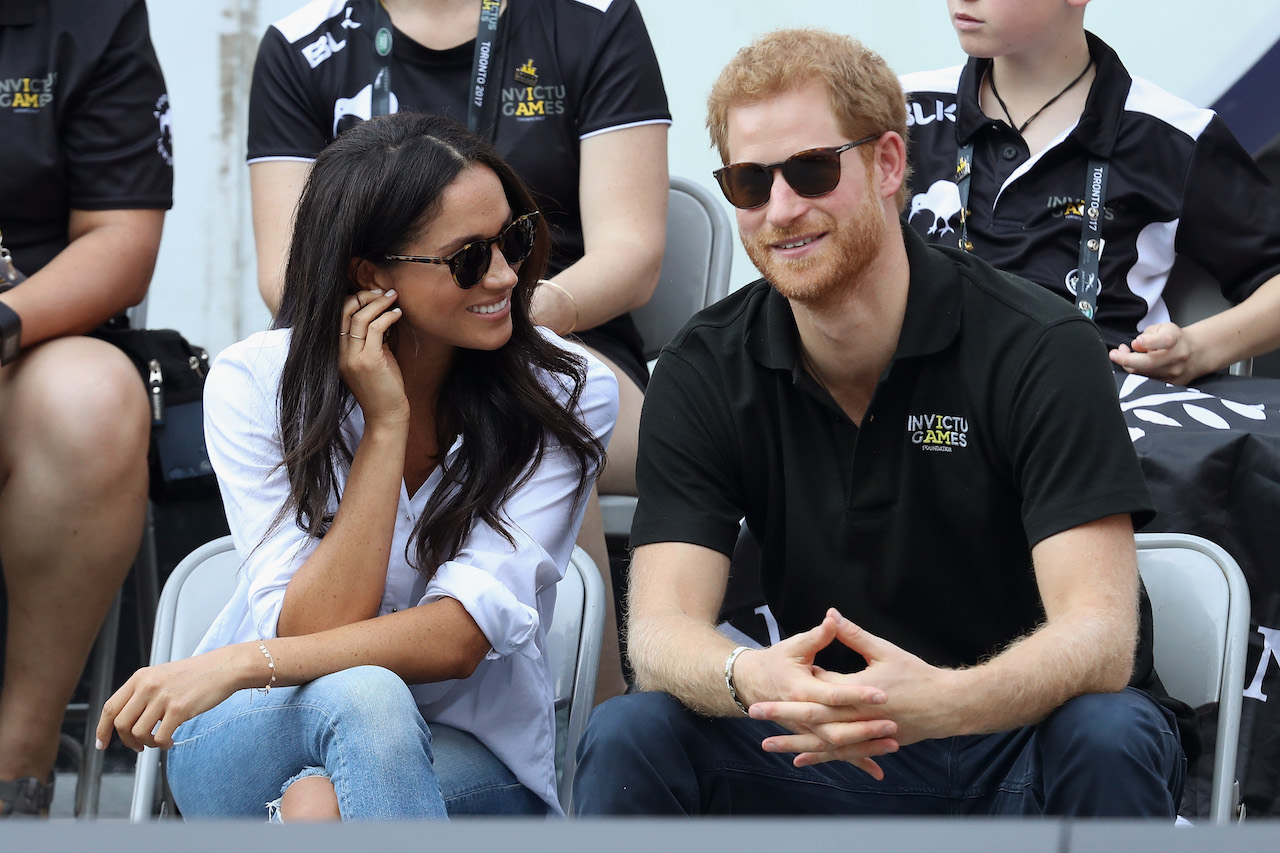 Meghan Markle's background as an actor has created a unique relationship with cameras, body language expert says
Spidey analyzed Harry and Meghan's body language during their Netflix docu-series, Harry & Meghan for The Behavioral Arts (YouTube). He noted that Meghan's relationship with cameras is different because she's an actor and sometimes seems to be playing a role.
On the other hand, royals like Harry hope to convince people that what they see is what they get. So, they seemingly try to relate to cameras as well-contained versions of themselves. Spidey noted that Meghan's storytelling style is much different than Harry's, adding it could be because she learned to give interviews as an American actor, not a royal.
Whatever the root, it makes her "stick out like a sore thumb" in the royal family, Spidey said, offering his opinion that this is what rubs some people the wrong way about her. However, he emphasized that none of that means she's dishonest.
"To her, that's just her entire experience," Spidey concluded. "When the camera's on, we act."
A body language expert broke down why Meghan Markle is in a 'really difficult position'
It sometimes seems like Meghan doesn't get much sympathy, but Spidey pointed out how she's been put in a "really difficult position" between a rock and a royal hard place. He said he "kind of feels for [her in] that situation."
Spidey explained that a tough choice loomed over Meghan as she tried to acclimate to Harry's life in the royal family. She tried to "be what they [wanted her] to be," playing the part of a royal, but some called her fake.
On the other hand, when she tried to stick to what she knew and remain casual, she left herself open to claims of disrespect to Harry and his family.
Spidey points to the 1 thing he didn't think was a 'great look' for Meghan Markle
While talking about Harry & Meghan, Spidey noted there was one thing Meghan said he had a hard time believing. And he added that even if he did think it was true, it wouldn't be a "great look" for Meghan.
The claim that gave Spidey pause was when Meghan said she didn't know she shouldn't have been so informal while having dinner with Prince William and Kate Middleton. She confessed that she was in ripped jeans and bare feet.
Spidey pointed out that William was then the second heir to the throne. So, if Meghan had a casual lean, Harry could have mentioned the traditional dress code expectations. On the other hand, Meghan could have asked Harry what she should wear to meet his family. Either way, there were ways to avoid a memorable misunderstanding.
"It's not a great look for me," Spidey reiterated.