What Is Meghan Markle's Relationship With Prince George, Princess Charlotte, and Prince Louis Like?
Meghan Markle is allegedly an "aunt" to many of her friends' children, including her best friend Jessica Mulroney's three children and her goddaughters, Remi and Rylan Litt. But, how do her royal nephews and niece feel about her? Up ahead, we take a closer look at the Duchess of Sussex's relationship with Prince George, Princess Charlotte, and Prince Louis.

She visits them at Kensington Palace

When Meghan Markle first joined the royal family, Kate Middleton made an effort to help her transition into her new role. The Duchess of Sussex spent a lot of time at her in-laws' Kensington Palace apartment and, as a result, got to see a lot of her niece and nephew (and later Prince Louis, who was born in April 2018).

"Kate has been doing whatever she can to help Meghan adjust to life behind Palace walls," a source told ET last March. "Of course with two little ones, and a third on the way, Kate has her hands full, but she's guiding Meghan on Palace protocol and supporting her," they added.

She cooks for them

The Duchess of Sussex apparently won over her royal niece and nephew with her cooking skills. As a thank you for offering guidance in her early days as a royal, Meghan Markle made some home-cooked goodies for her sister-in-law's family. "An avid cook, Meghan often pops around to visit with Kate and the kids dropping off treats," ET's source explained. Prince George and Princess Charlotte appreciated their new aunt's cooking and, of course, approved.

Prince George and Princess Charlotte were in her wedding party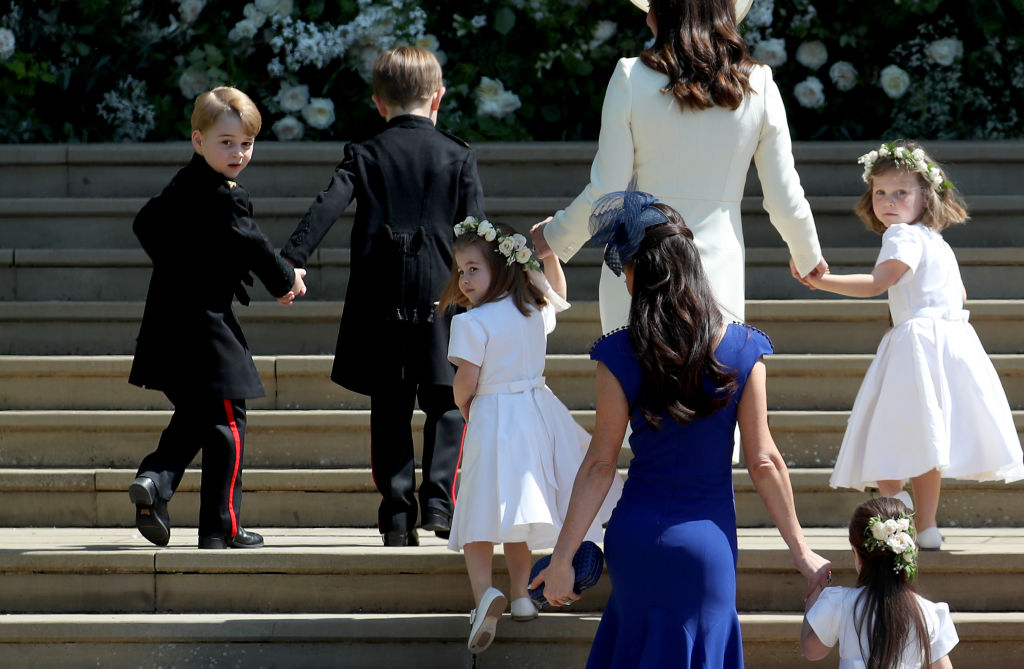 Meghan Markle honored her eldest niece and nephew at her royal wedding by including them in her bridal party. Prince George served as a page boy, along with Meghan Markle's best friend, Jessica Mulroney's twin boys, Brian and John Mulroney and Prince Harry's godson, Jasper Dyer. Princess Charlotte was a bridesmaid with Jessica Mulroney's daughter, Ivy Mulroney, along with Meghan Markle's goddaughters, Remi and Rylan Litt, and Prince Harry's goddaughters, Zalie Warren and Florence van Cutsem.

She probably can't wait for her baby to grow up with her niece and nephews

Kate Middleton is reportedly very excited for her children to have royal cousins to play with (and relate to) — and Meghan Markle likely feels the same way. From summers at Balmoral Castle to Christmas at Sandringham Estate, Baby Sussex and the Princes and Princess of Cambridge will have plenty of family time to play and grow together. On top of that, Prince Louis and Baby Sussex will only be a year apart, so they will likely share a close bond.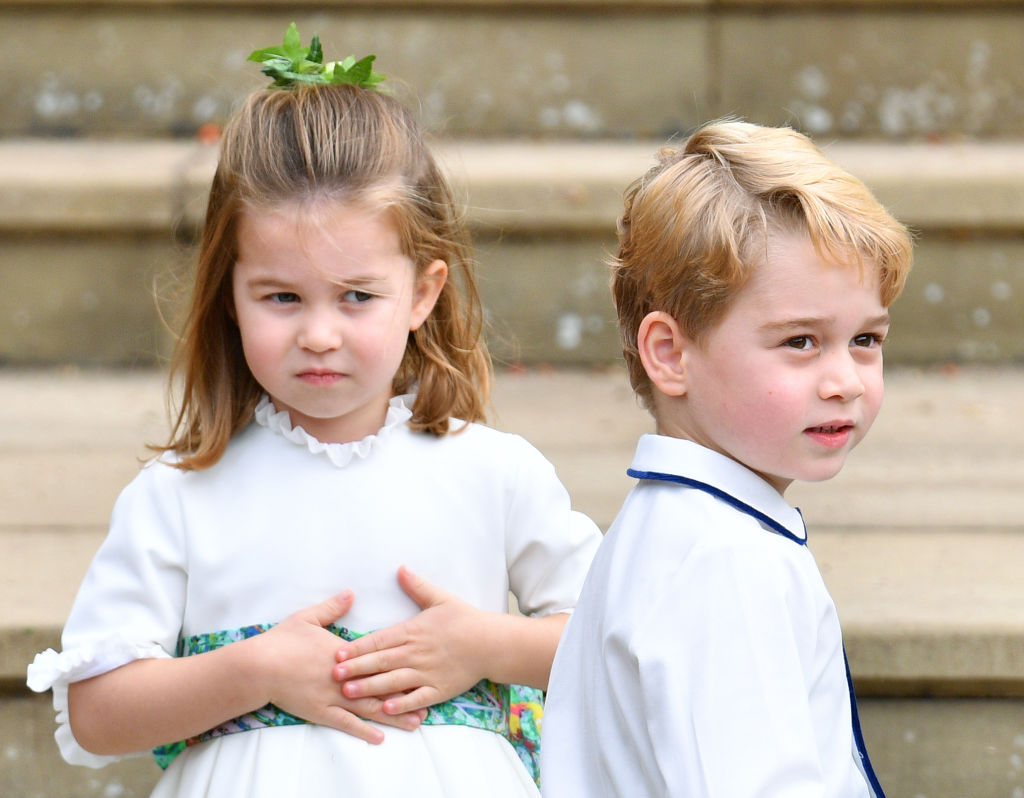 Mothering tips from Kate Middleton

Meghan Markle might have an idea of what kind of mother she wants to be, but raising royal children comes with its own set of challenges. Ahead of her due date, the Duchess of Sussex has likely taken note on the way Kate Middleton parents her little princes and princess.

Prince George and Princess Charlotte are reportedly very well-mannered and their Aunt Meghan probably pays close attention to how Kate Middleton encourages them to behave.

Check out The Cheat Sheet on Facebook!