How Much Money Did Meghan Markle Make on 'Suits' and Does She Make Money from Episode Reruns?
Although she's not the wealthiest member of the royal family, Meghan Markle is still worth millions — and was even before she married Prince Harry. Prior to her royal engagement (and wedding), the duchess worked as an actress on hit television series, Suits, ran her own lifestyle website, and had cameos in various films such as Horrible Bosses.
How much money did Meghan Markle make on Suits? We share all her net worth details — including if she still makes residuals for reruns — ahead.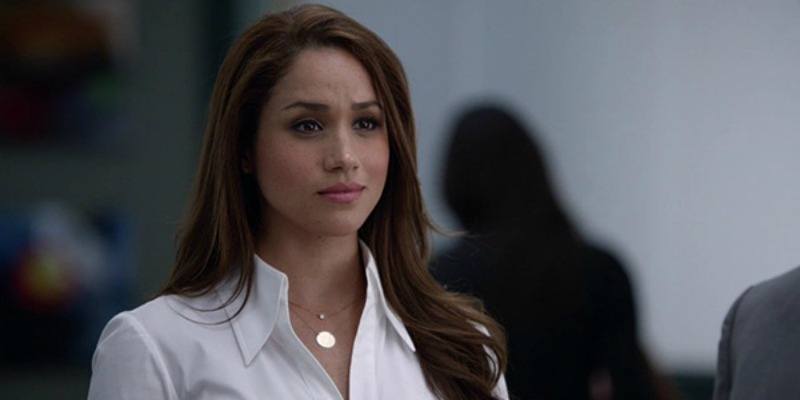 Meghan Markle net worth
Before meeting her prince charming, Meghan Markle made good money as a Hollywood actress. While her finances look a lot different now that she is married to Prince Harry, the former Suits star came into the royal family with a net worth of $5 million.
The royal family is notoriously hush-hush about their money habits and finances, but some reports say Prince Harry's net worth is between $25 and $40 million. When combined with his wife's fortune, the Duke and Duchess are worth somewhere between $30 and $45 million.
How much did Meghan Markle make per episode on 'Suits'
When she worked on Suits, Meghan Markle earned $50,000 per episode for her portrayal of Rachel Zane. In addition to Meghan Markle's Suits salary, Meghan Markle also made a good chunk of her income from sponsorships and endorsements. According to reports, the former actress once brought in $80,000 per year for promoting products, partnering with brands, and more. Some of these partnerships included Canadian store, Reitmans. In 2016, Meghan Markle designed two collections with the retail story and modeled for the brand.
Does Meghan Markle make residuals for 'Suits' reruns?
Like most actors and actresses, Meghan Markle still makes money for her past jobs — especially for Suits, which she starred in for seven seasons. As USA Network's most popular show and the second most-watched cable program (right behind Game of Thrones), Suits brings in massive revenue each year. Meghan Markle makes a percentage of the revenue every time an episode from seasons 1-7 airs.
How does Meghan Markle make money now that she's a royal?
Now that she is no longer an actress, you might wonder: How does Meghan Markle make money now that she's a royal? Technically speaking, she doesn't. Instead of earning a salary for her philanthropic efforts, royal engagements, and other responsibilities, she and Prince Harry share an allowance given to them by Prince Charles's funds from The Duchy of Cornwall. Made up of rental properties, land, and other money-making entities, The Duchy of Cornwall exists to fund the Prince of Wales's life, as well as his children and grandchildren.
In addition to their royal allowance, Prince Harry and Meghan Markle have many royal assets in their name. When Princess Diana died, she left her jewels to her sons and each owns half. Meghan Markle's engagement ring features a diamond from the collection, and it is believed that Prince Harry gave her his mother's aquamarine ring as a wedding gift, among other pieces of jewelry. On top of that, they own many royal properties, including York Cottage at Sandringham Estate, Adelaide Cottage near Windsor Castle Estate, and their newest abode, Frogmore Cottage — a 10-bedroom home on the grounds of Windsor Estate and where they will raise their first born.
Check out The Cheat Sheet on Facebook!