Meghan Markle's Recent Date Night Outfit Is Easy to Copy From the Tan Trench to the Leather Pants
Meghan, Duchess of Sussex first rose to fame as an actress in the TV series Suits. On a weekly and even daily basis, she made headlines for her stunning outfits and natural beauty. When she joined the royal family in 2018, she entered a whole new level of fame, and although she received some criticism for her fashion choices, many fans loved the way she shifted her focus to a classic, timeless style.
Even these days, as Meghan enters a whole new phase of life, she continues to make headlines for the clothes that she wears. But fortunately for fans, her looks now tend to be a bit easier to replicate than when she was a senior member of the royal family. 
Meghan Markle was a fashion icon before she even joined the royal family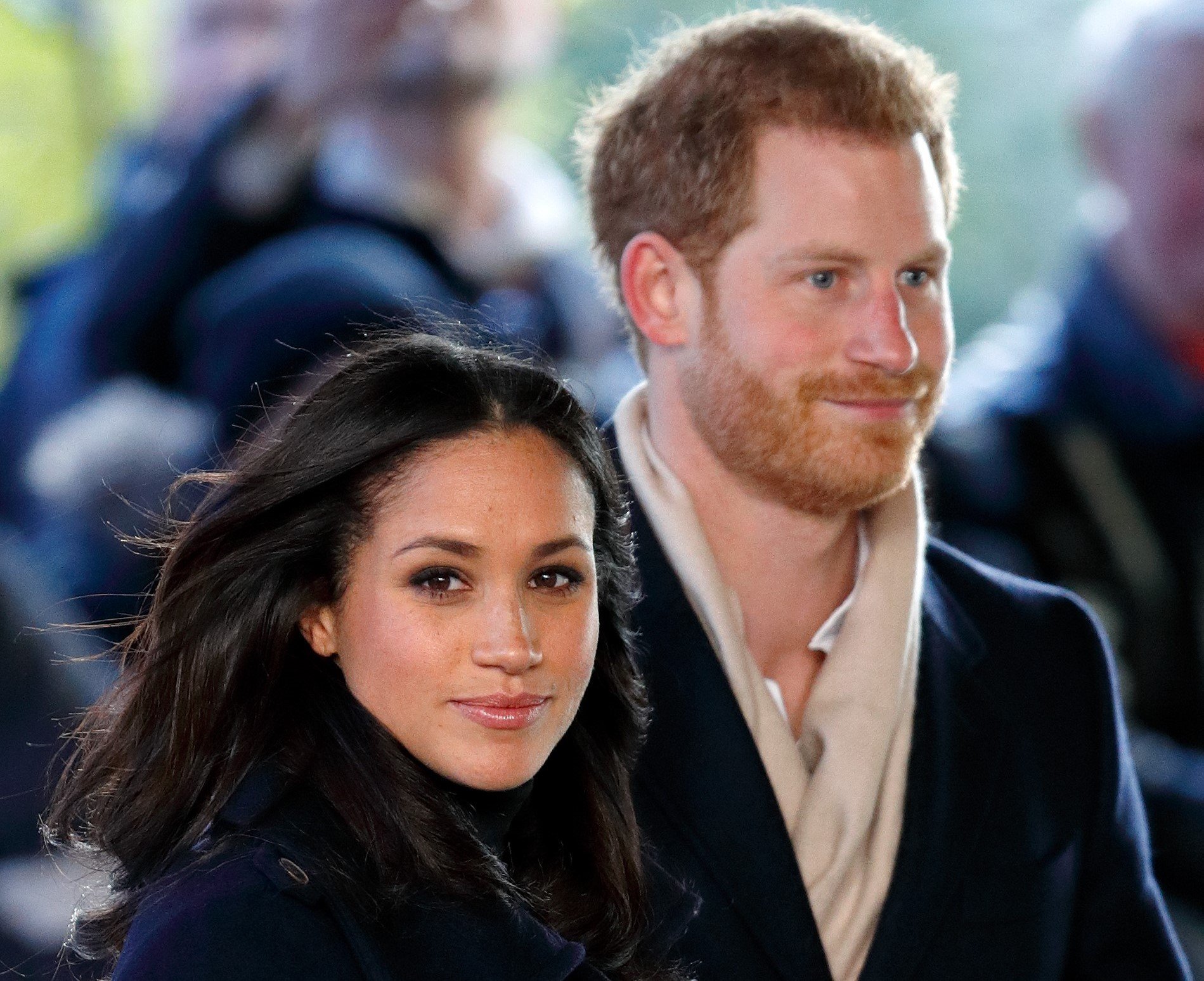 Meghan first started acting in the early 2000s, appearing in a string of made-for-television movies and comedies. She had a hard time finding roles that she perfectly identified with.
However, in 2011, she was cast on the popular legal drama Suits and a star was born. During her time as a television star, Meghan was a staple on red carpets all around the United States, turning heads with her trendy ensembles.
However, when she started her romance with Prince Harry in 2016, there was a subtle shift to the way that she dressed. She started stepping out in more classic outfits, dialing back her love of short dresses and spaghetti-strap tops.
By the time they announced their engagement in late 2017, people everywhere had started to see Meghan as one of the most stylish women ever to grace the royal family. 
Meghan Markle's fashion as a royal often made headlines
Meghan made headlines daily as a member of the royal family — often for the way that she effortlessly created a new identity for herself within the royal ranks. Although the royal family is known for following a set of fashion "rules," Meghan didn't hesitate to bend those rules, wearing dark nail polish and foregoing stockings on occasion.
The Duchess of Sussex did receive some criticism for the cost of her wardrobe (especially her maternity clothing) but in general, fans estimated that Meghan had a positive effect on the fashion industry. The duchess stepped down as a senior royal in January 2020, but even though her life is now in a very transitional stage, her outfit choices still wind up in the fashion blogs and in media headlines. 
How can fans copy Meghan Markle's low-key date night look?
Recently, Meghan stepped out with Prince Harry for a relaxing date night with her friends, Katherine McPhee and David Foster. The Duchess of Sussex's fashion immediately became a hot topic, with fans everywhere raving about the California-cool way that she dressed up for the occasion.
On the date, Meghan wore cropped leather pants, a long camel-colored sweater, and a color-coordinated tan trench coat. She accessorized her look with statement slip-on orange mule stilettos, a bag by Stella McCartney, and a chic mask. The Daily Mail has more photos of her outfit, which can be viewed here.
The outfit is perfectly appropriate for the season and looks stylish without trying too hard — much in line with Meghan's aesthetic in general. For fans who want to copy her laid-back date night look, they can easily emulate it.
Her leather pants, sweater and tan coat can be found across many price points among different retailers. The key to keeping the outfit on the same level as Meghan's is making sure that all the elements look effortless but still put together.
Meghan's Stella McCartney Stella bag runs for $890. Her shoes appear to be Chloe Gosselin 'Kasia' orange mules. Both accessories can be replicated on a budget.
Finally, accessorize the look with loose waves, just like Meghan's signature blowout.