Meghan Trainor Once Said Nobody Writes Songs Like This Frank Sinatra Hit Anymore
Meghan Trainor enjoys songs by retro singers like Frank Sinatra, Phil Collins, and Stevie Wonder. She discussed her feelings on one of Sinatra's songs.
TL;DR:
Meghan Trainor praised songs by Frank Sinatra and other retro artists.
Trainor used to listen to a Sinatra track while she wrote songs.
The tune appeared on a hit album.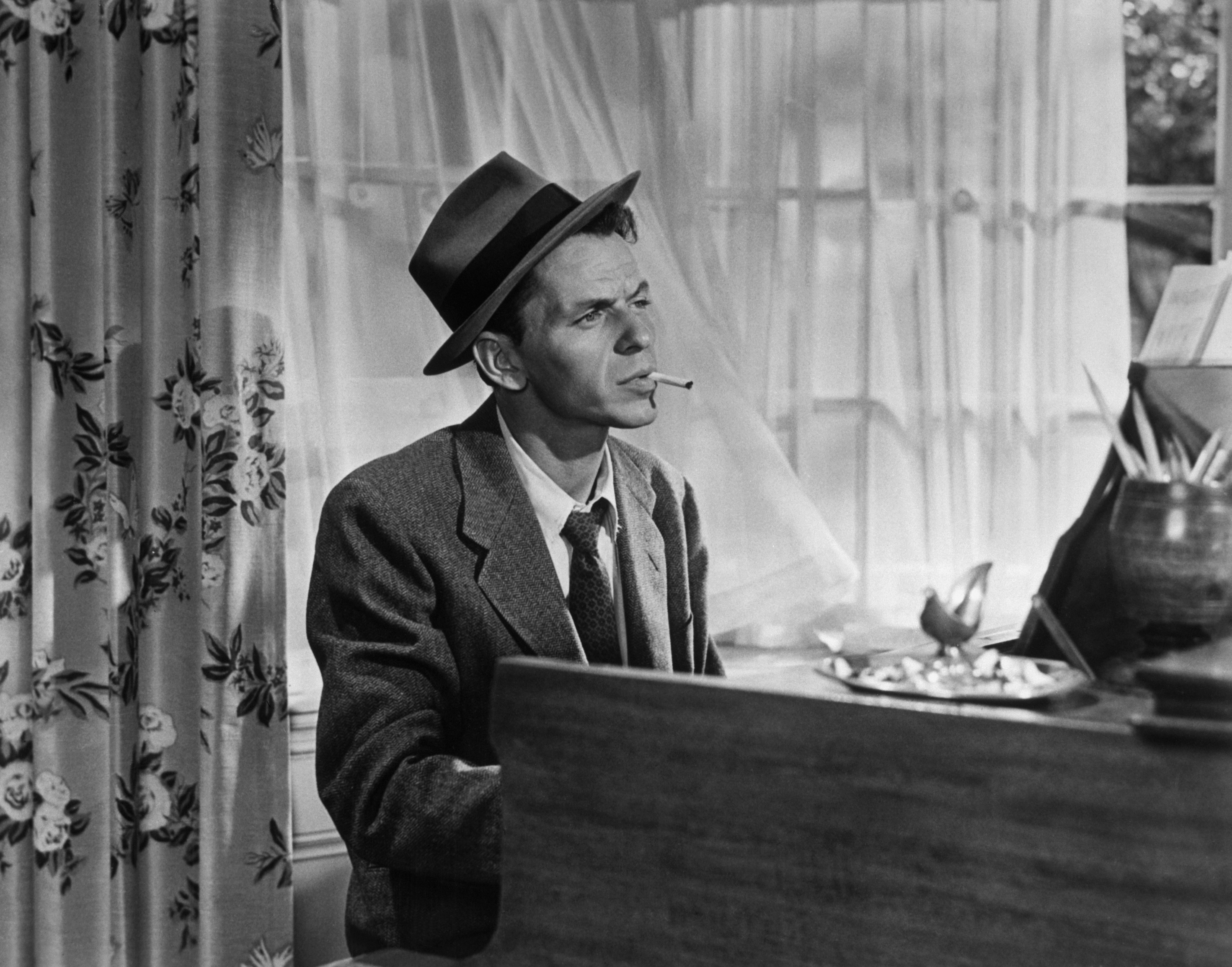 Meghan Trainor is a fan of retro music. For example, she likes Frank Sinatra's songs and she would listen to them while she wrote tracks of her own. The "All About That Bass" singer opined that one of Sinatra's tracks displays a type of songwriting that doesn't exist anymore.
Meghan Trainor opened up about her songwriting idols
According to a 2018 interview with Kick 104, Trainor worked with country singer Brett Eldredge. Eldredge discussed their similarities. "We both rose up in the Nashville songwriting community together," Eldredge explained. "We're old souls. She loves [Frank] Sinatra. She loves that throwback vibe, and I do, too."
During a 2014 interview with Entertainment Weekly, Trainor named some of her songwriting idols. She specifically named Phil Collins and Stevie Wonder as her heroes. She said Collins' soundtrack for the Disney film Tarzan defined her life at one point. Trainor also praised Sinatra's songs.
Meghan Trainor said she'd listen to 1 Frank Sinatra song while writing for Rihanna
Trainor revealed why she liked Sinatra's songs. "And what always messed me up were Frank Sinatra songs, because of the lyrics and the melodies and how catchy they are," Trainor said. "Even if I was going in to write for Rihanna, I'd put on Frank Sinatra and hear 'You may hear angels cheer/'Cause we're together' [from 'Come Fly with Me']. No one writes like that anymore, because it's hard." 
For context, Sinatra did not write "Come Fly with Me." He rarely wrote songs. "Come Fly with Me" was penned by Sammy Cahn and Jimmy Van Heusen.
The way listeners reacted to Frank Sinatra's 'Come Fly with Me'
"Come Fly with Me" did not become a hit on the Billboard Hot 100 became Sinatra never released it as a single. The song appeared on the compilation album Nothing but the Best. Nothing but the Best peaked at No. 2 on the Billboard 200 and remained on the chart for 144 weeks.
According to The Official Charts Company, "Come Fly with Me" did not chart in the United Kingdom either. On the other hand. Nothing but the Best became a minor hit. The album reached No. 10 in the U.K. and remained on the chart for five weeks.
"Come Fly with Me" had an impact on pop culture outside of its time on the charts. A parody of the song called "Come Crawl with Me" appeared in the Nickelodeon animated series Rocco's Modern Life. A number of artists covered "Come Fly with Me," including Michael Bublé, Trisha Yearwood, The Four Freshmen, and Robbie Williams.
"Come Fly with Me" is a classic track and Trainor thinks it represents a bygone era of songwriting.