Mekhi Phifer Once Revealed He Initially Turned Down '8 Mile' Because of 9/11
Mekhi Phifer once scored one of the most notable roles in his career by starring opposite Eminem in the film 8 Mile. But it was a role that Phifer was skeptical about since the film was shooting so soon after 9/11.
Mekhi Phifer was hesitant to do '8 Mile' because he felt Hollywood was taking advantage of Eminem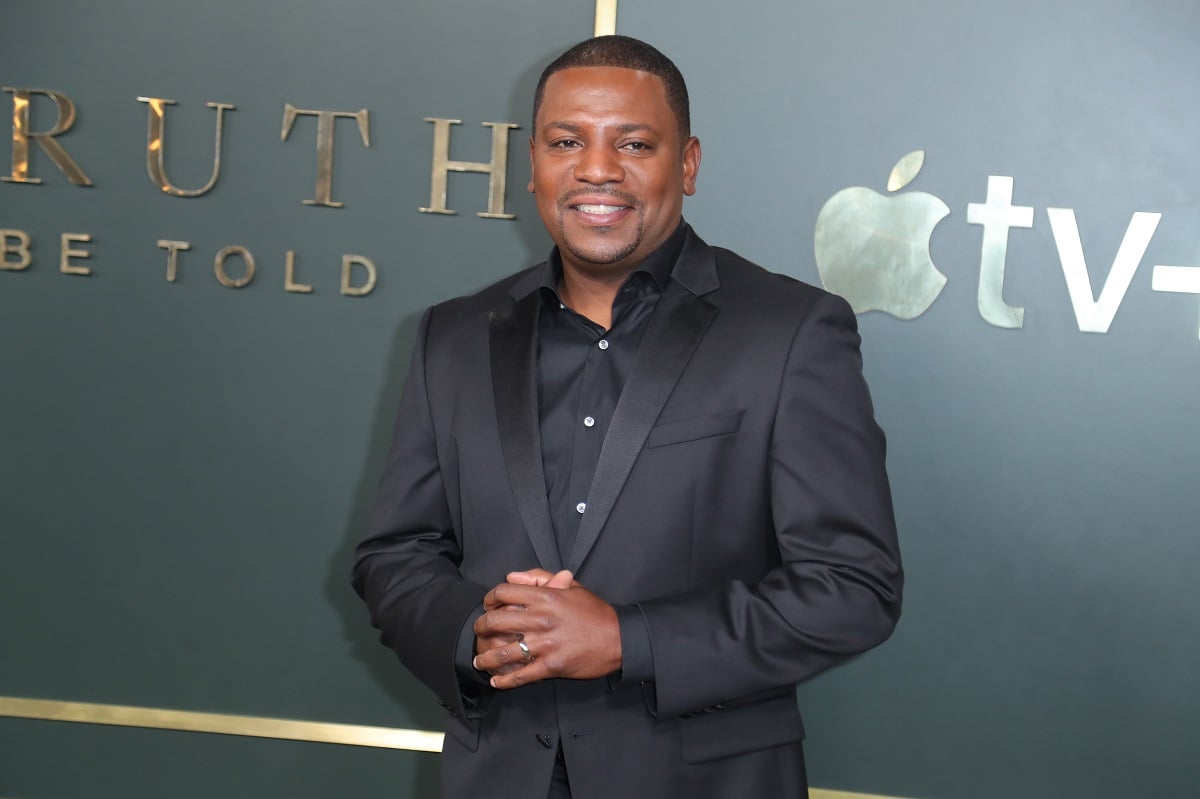 Phifer spoke highly of his time with Eminem on the set of 8 Mile. Speaking to BBC, the ER alum shared that he eventually even bonded with the Detroit rapper on a personal level.
"We hung out together for about a month before we started shooting. We went to football games and parties and stuff, and had fun," Phifer said.
This eventually led to Phifer forming a true friendship with Eminem. But in the beginning, the actor wasn't sure he wanted to contribute to the 8 Mile project. This was because Phifer wasn't sure Hollywood would do right by Eminem and his backstory.
"I just felt Hollywood was simply trying to capitalize on Eminem's popularity rather than really trying to stay true to the integrity of the things he's gone through. I didn't know how passionate he was about acting. So I didn't really know until I met him," Phifer explained.
Mekhi Phifer initially passed on '8 Mile' because of 9/11
The intentions of Hollywood weren't the only reason why Phifer was hesitant to star in 8 Mile with the "Lose Yourself" artist. In a 2012 interview with Vibe, Phifer opened up about having to board a plane for the role. Given that this was so close after 9/11, he was a bit concerned about flying.
"I was due to start ER and 9/11 had just happened. They was like, 'Okay, we want you to fly to Detroit.' It was like, September 13. 'I ain't getting on no plane! I'm staying here and I'm gonna be a doctor,'" Phifer said.
However, he would change his mind soon after reading the 8 Mile script.
"I hadn't read the script yet, and they were so hush-hush about the script that I had to sit and read it in [director] Curtis [Hanson's] office because they weren't releasing it," he continued. "But when I read it, I thought, 'Oh, this is kinda slick!' They had me go to Detroit to see if me and Em was going to have chemistry…This cat became my man so fast that I was like, 'This is gonna be dope.' And when I met all the rest of the guys, I was all in. It was the best decision I ever made."
Mekhi Phifer would love to work with Eminem again
Even years after he's worked on 8 Mile, Phifer couldn't help sing the movie's praises. So much so that he compared it to another cinematic classic in the Rocky franchise.
"To me, I like to call it the Rocky of the hip hop world. The whole first part is just about the story, and then he fights at the end. In Rocky, you see him punching the meat, doing this and that, losing his relationship with Adrian, and doing the whole thing. And then at the end is the crescendo. That's what I felt like 8 Mile was. It was a wonderful experience," Phifer once told Hollywood Life.
Although he understood why Eminem didn't do many films after 8 Mile, he'd still like to work with the rapper again.
"While we were doing 8 Mile, I think he got his fill of the rigorousness of being the lead in the movie," he added. "He's definitely an artist and a musician. That's his passion. I think he's really good because he's a natural. But I don't know if he's trying to necessarily explore all the characters and trying to do a whole thing. I think he's very focused on his music. But I would love to work with him again. We would have some fun for sure."
RELATED: Eminem Worked This Job to Pay the Bills Before He Became a Famous Rapper