The Mel Brooks Comedy George Harrison Watched 'Over and Over'
George Harrison's favorite movie is Mel Brooks' 1967 comedy classic, The Producers. The former Beatle loved comedies. In fact, he loved them so much that he formed his own film production company, Handmade Films, with the intent of financing Monty Python films.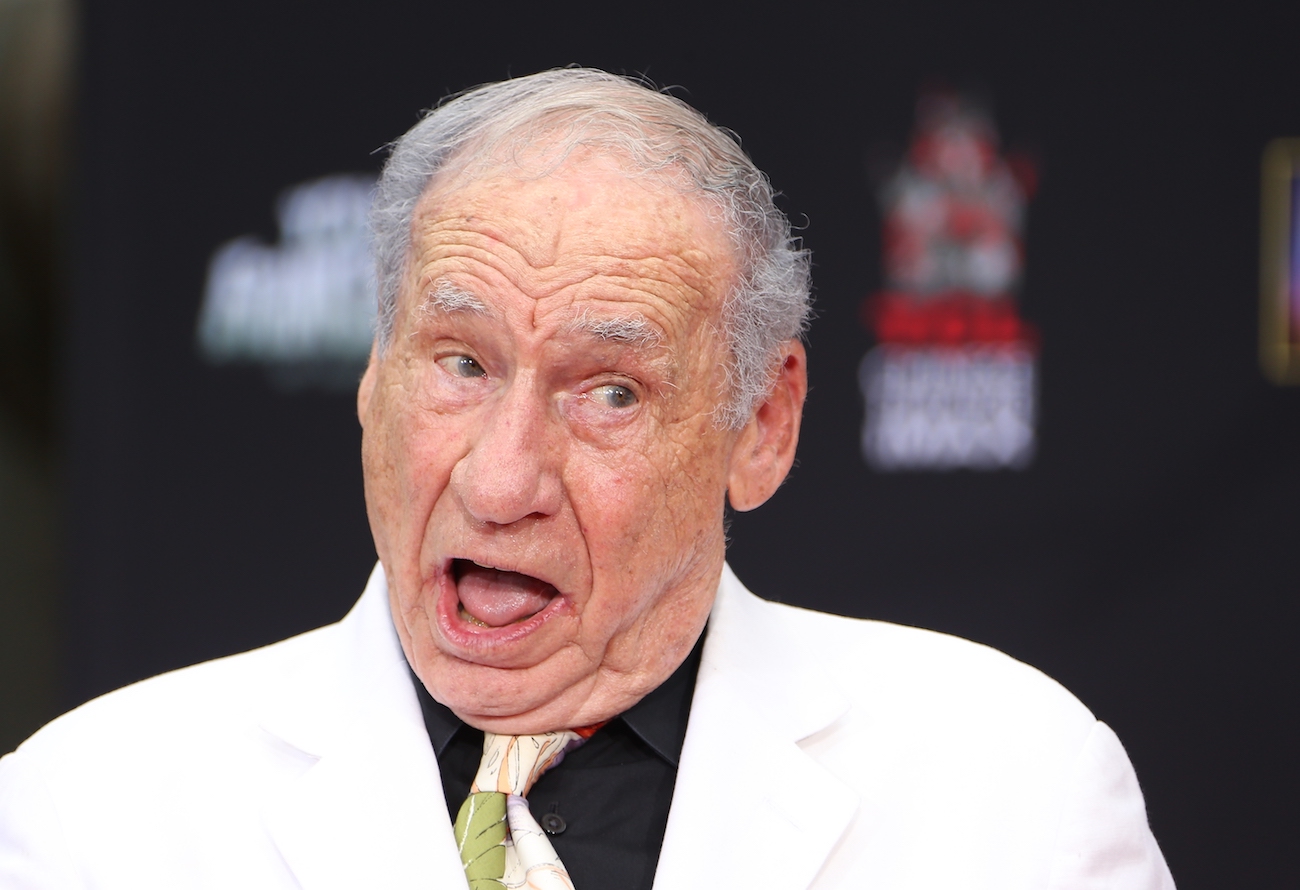 Mel Brooks' 'The Producers' is George Harrison's favorite film
In 1973, George hired Denis O'Brien to help him get his financial affairs in order after The Beatles split. However, O'Brien had an even bigger impact on George's life and career.
It was O'Brien who suggested George get into the film-making business. According to the New York Times, George's friend and Monty Python comedian Eric Idle confronted him about a problem with the comedy troupe.
EMI had pulled out of financing Monty Python's Life of Brian, and Idle went to George to see if he'd help. After George consulted O'Brien, they agreed to help by founding their own production company, Handmade Films, in 1978.
However, O'Brien had a creative way of convincing George. He knew what the ex-Beatle's favorite film was, and he used it to his advantage.
"Denis called me back a few days later and said, 'OK, I think I know how to do it: We'll be the producers,'" George told The Advertiser of Australia in 1986. "He was laughing because he knew that my favorite movie was 'The Producers' which I'd watched over and over."
RELATED: George Harrison Visited His Ex-Wife Months Before He Died: 'I Think He Was Coming to Say Goodbye'
George included a line from 'The Producers' in the gatefold of 'Dark Horse's album
Brooks' movie inspired George. According to Beatles Bible, George included a quote from The Producers in the artwork for his 1974 album, Dark Horse.
If you open the album, inside the gatefold is a picture of George and actor Peter Sellers walking beside a lake on the grounds of George's estate, Friar Park. A speech bubble floats above Sellers' head, which has a line from The Producers: "Well Leo! what say we promenade through the park?"
George loved sharing the things he loved with his fans.
RELATED: The Heartbreaking Song George Harrison Wrote While His Mother Died
Reviews for 'The Producers' were initally mixed
When Brooks' released his directorial debut, critics met it with mixed reviews. Some negative reviews said that the film, about two Jewish men trying to con theatrical investors into financing a Broadway musical about Hitler, was distasteful. The comedy hit theaters only 23 after the end of World War II.
However, Brooks received an Academy Award for Best Original Screenplay for the comedy. Over the years, it has also gained more credit. Since its release, The Producers has earned a 90% approval rating from Rotten Tomatoes, based on 69 reviews.
So, George wasn't the only person who loved Brooks' famous comedy. We can picture him watching it over and over. George loved his comedies; otherwise, he wouldn't have gone through all the trouble of creating his own film production company.
RELATED: George Harrison Once Lived Next to an All-Girls School That Didn't Give Him Any Privacy