Melinda Gates Revealed She Rejected Bill Gates When He First Asked Her Out
It turns out that it wasn't love at first sight for Melinda Gates when she met Bill Gates back in the 1980s. In fact, she previously revealed that she turned down her husband when he first asked her out on a date, noting that he lacked the spontaneity she looked for in potential suitors back then.
Before announcing their divorce, Bill Gates and his wife Melinda were considered one of the most influential couples in the world. Throughout their nearly 30 year marriage, the pair looked to have an ideal relationship, which made onlookers believe that there's always been love between them.
However, it turns out that it wasn't love at first sight for Melinda when she met the media mogul back in the 1980s. In fact, she previously revealed that she turned down her husband when he first asked her out on a date, noting that his flirting skills were not up to par back then.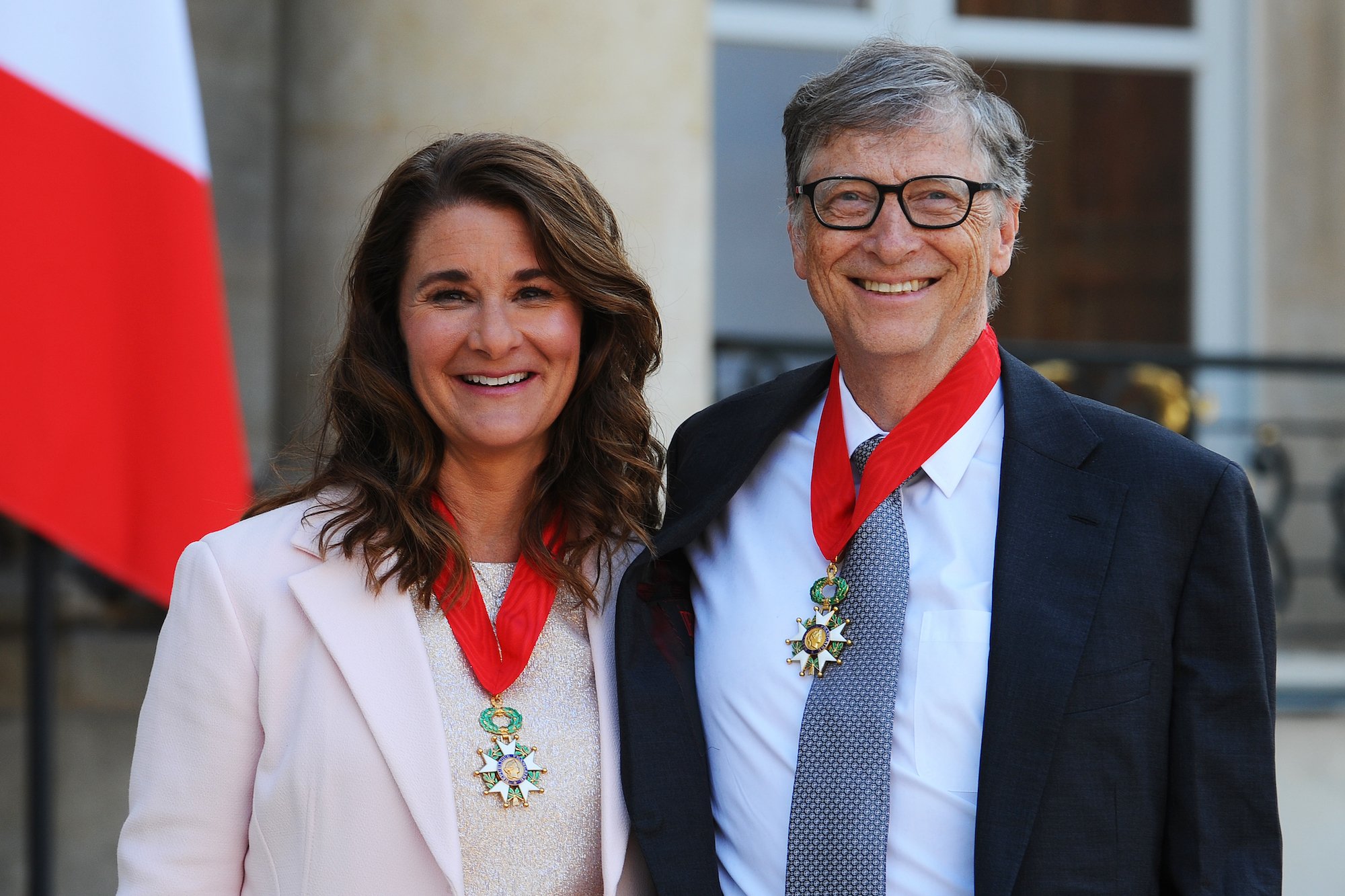 Melinda Gates thought Bill Gates wasn't 'spontaneous enough' when he first asked her out on a date
In 1987, Melinda was a young, independent professional who had just started working at Microsoft as a product manager.
Within her first few months at the company, Melinda caught the attention of Microsoft co-founder Bill Gates, who eventually asked her out on a date.
"He said, 'You know, I was thinking maybe we could go out two weeks from (tonight),'" Melinda recalled during an interview with AOL's Makers, per ABC News, in 2015.
But she quickly rejected his advances.
"Two weeks from tonight? I have no idea what I'm doing two weeks from tonight…you aren't spontaneous enough for me," Melinda told her future husband.
Despite her rejection, Gates was still determined to win over Melinda and called her an hour or two later to ask her out again.
"'Is this spontaneous enough for you?'" Melinda recalled her husband telling her at the time. "And I said, 'Okay, I guess that's pretty spontaneous. I guess we can try.'"
Miranda Gates fell in love with her husband's intelligence and drive
After Melinda accepted Bill's offer to go out on a date, the two began a romance that carried on for many years.
In 2015, Melinda told Fortune magazine that she fell for the media mogul's intelligence and appetite for a good time, which is what she loves the most about him.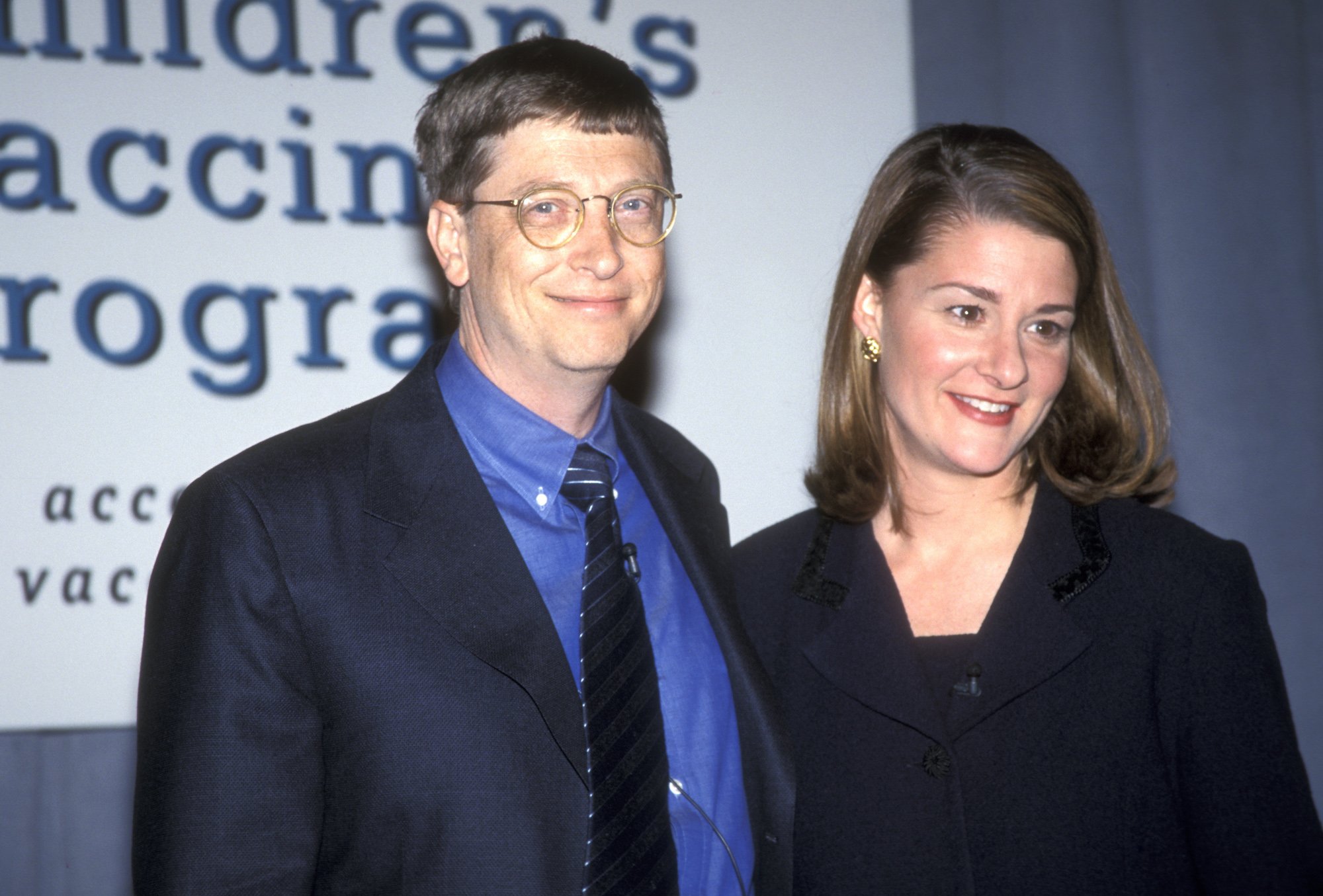 "I was definitely attracted to his brilliant mind, but beyond that, his curiosity," she told the outlet. "And he has a huge sense of fun. I love that wry side of him."
Following a seven-year courtship, the couple tied the knot during a private wedding ceremony held at the Manele Bay Hotel in Hawaii on January 1, 1994.
Over the years, Bill and Melinda had three children together: Jennifer Katharine (25), Rory John (21), and Phoebe Adele (18).
Not only did the pair build a family together, but they also worked closely with each other to establish various charities.
In addition to the Gates Learning Foundation and the Gates Millennium Scholars program, the couple also started the Bill & Melinda Gates Foundation, a "nonprofit fighting poverty, disease, and inequity around the world," according to its website.
The foundation itself is now worth over $40 billion, according to People.
Bill and Melinda Gates just announced their divorce
After 27 years of marriage, Melinda and Bill Gates have announced that they are officially parting ways.
The pair shared the news of their split in a joint statement posted to their respective Twitter accounts on May 3, 2021.
"After a great deal of thought and a lot of work on our relationship, we have made the decision to end our marriage," the statement reads. "Over the last 27 years, we have raised three incredible children and built a foundation that works all over the world to enable all people to lead healthy, productive lives.
"We continue to share a belief in that mission and will continue our work together at the foundation, but we no longer believe we can grow together as a couple in this next phase of our lives," the statement continues. "We ask for space and privacy for our family as we begin to navigate this new life."
According to People, Melinda was the one who filed for divorce, stating in an official document that her marriage to Bill is "irretrievably broken."
The outlet reports that the couple does not have a prenuptial agreement but plan to divide their assets according to a separation agreement.
It's also stated that "spousal support is not needed" as the pair "will each be responsible for their own future incurred debts" moving forward.