Melvin Van Peebles: 'Sweet Sweetback Baadassss Song' Writer/Director/Actor Dies at 89
The world feels the loss of a legendary artist. They have touched countless people around the world with their art form. Artists live on through those they leave behind and in what they create that shapes the world. The independent film world contains some of the most intriguing voices in the medium. The news has officially been confirmed that writer, director, and actor Melvin Van Peebles died today, but he will not be forgotten.
Melvin Van Peebles was a groundbreaking filmmaker
Van Peebles was born in Chicago, Illinois on August 21, 1932. He graduated from Ohio Wesleyan University with a degree in literature. Soon after, he served in the Air Force for over three years.
Van Peebles was a groundbreaking independent filmmaker who helped create the Blaxploitation genre. Watermelon Man performed well, but he turned down a three-picture deal from Columbia in order to make 1971's Sweet Sweetback's Baadassss Song. He independently financed and distributed the movie, which gave him creative freedom. The film is one of his most notable movies. The Library of Congress selected Sweet Sweetback's Baadassss Song to be preserved in the United States National Film Registry in 2020 under the basis that it is "culturally, historically, or aesthetically significant."
Sweet Sweetback's Baadassss Song is the first installment of a trilogy. Shaft and Superfly filled in the remainder of the trilogy. Van Peebles proved that Black filmmakers' narratives about Black life can be profitable, thus creating a genre.
Melvin Van Peebles died at 89-years-old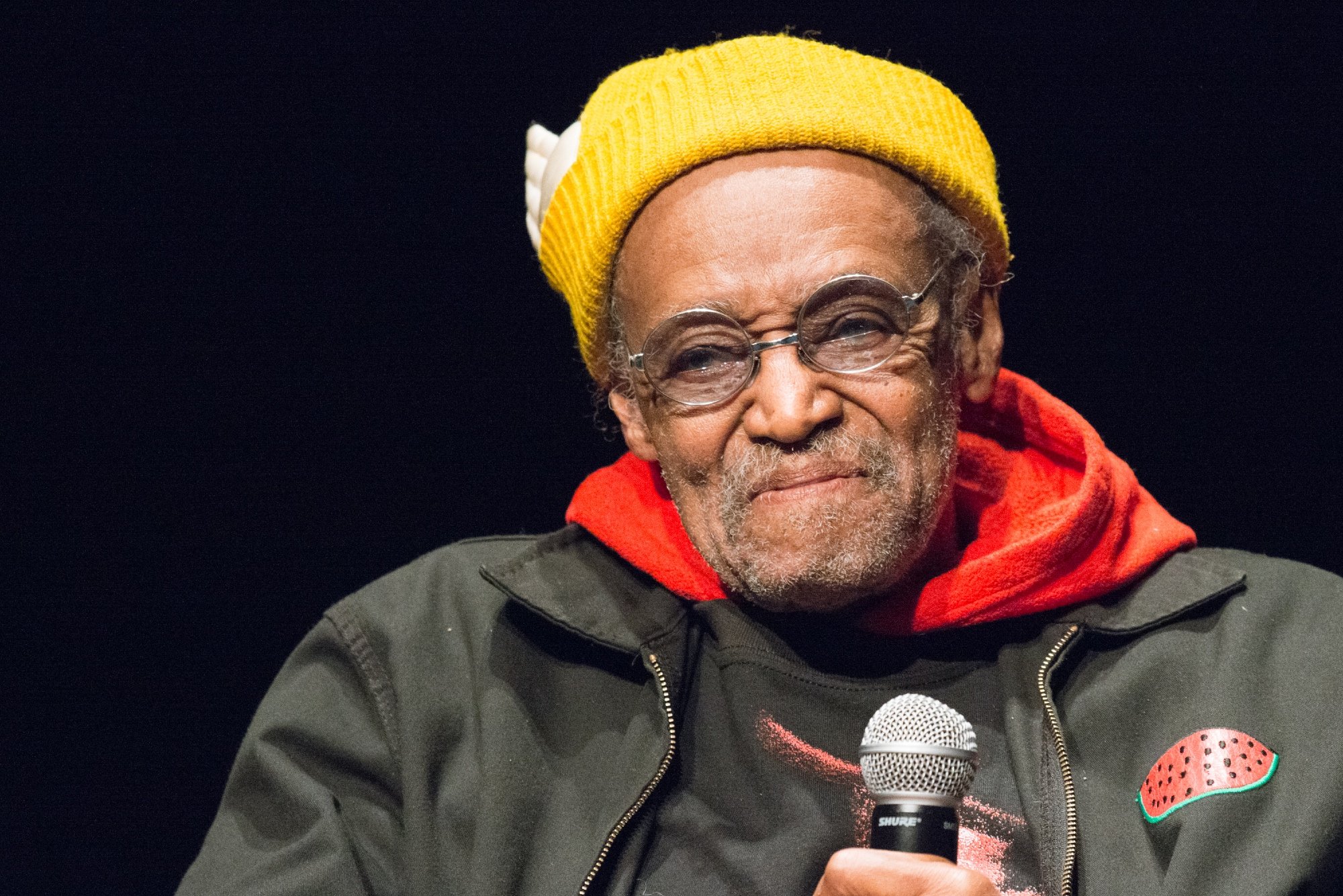 Variety reported that Van Peebles died today at 89-years-old. The announcement doesn't confirm a cause of death.
He's actor Mario Van Peebles' father. "Dad knew that Black images matter," he said in a statement. "If a picture is worth a thousand words, what was a movie worth? We want to be the success we see, thus we need to see ourselves being free. True liberation did not mean imitating the colonizer's mentality. It meant appreciating the power, beauty and interconnectivity of all people."
The film community responds
The entertainment industry has responded with love and support for Van Peebles. The Criterion Collection tweeted, "We are saddened to announce the passing of a giant of American cinema, Melvin Van Peebles, who died last night, at home with family, at the age of 89. In an unparalleled career, Van Peebles made an indelible mark on the international cultural landscape. He will be deeply missed."
Other filmmakers, including Moonlight's Barry Jenkins and Selma's Ava DuVernay, have expressed their admiration for the independent filmmaker. They remember him as being full of life by sharing clips, quotes, and memories of Van Peebles. His fans are also taking to social media to express their sentiments surrounding the legendary filmmaker.
Van Peebles will always be remembered for his art that inspired an entire generation. The iconic, trailblazing filmmaker Van Peebles' art will carry on his memory for future generations to admire.
Sweet Sweetback's Baadassss Song will play at the New York Film Festival for its 50th anniversary.