'Memories of a Murderer: The Nilsen Tapes': Who Was Dennis Nilsen?
Memories of a Murderer: The Nilsen Tapes premieres August 18 on Netflix. The new documentary is about Scottish serial killer Dennis Nilsen, who killed 15 people in London in the lates 1970s and early 1980s.
His name might not be as familiar to Americans as Ted Bundy or Jeffrey Dahmer, but Dennis Nilsen was one of England's most notorious serial killers. Netflix's new documentary, Memories of a Murderer: The Nilsen Tapes, looks at Nilsen's crimes, featuring never-before-heard audio recordings from Nilsen himself, as well interviews with police, journalists, survivors, and victims' families. 
Dennis Nilsen: The British John Wayne Gacy?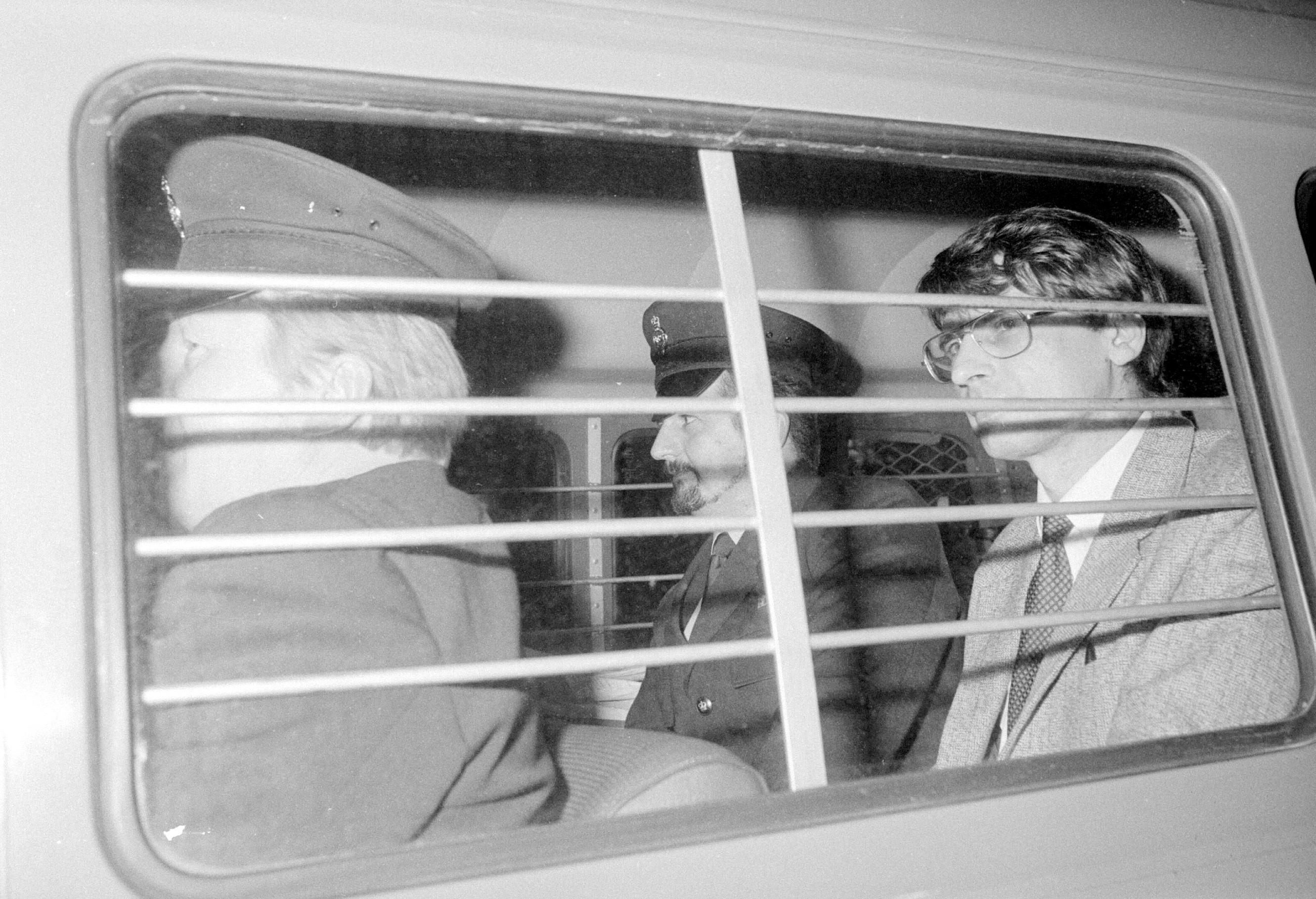 Over a five-year period beginning in 1978, Nilsen killed at least 15 people. Nilsen, a civil servant born in Scotland, picked up young men and boys in London. He then took them to his home, where he strangled them and disposed of their bodies beneath his floorboards. Only eight of the individuals he confessed to killing were ever identified, according to the Independent. 
Nilsen's killing spree came to an end in early 1983, when a plumber discovered human remains in his home's pipes. Police arrested him, and he soon confessed. Nilsen was sentenced to life in prison, where he died in 2018. 
The discovery of Nilsen's crimes occurred just a few years after John Wayne Gacy's crimes made headlines. Gacy was arrested after police officers discovered the bodies of dozens of young men and boys hidden in a crawl space beneath his Chicago-area home. Gacy, like Nilsen, targeted young men and boys, and a number of his victims have still not been identified.
One reason both Gacy and Nilsen were able to operate undetected for so long was because some of their victims fell through the cracks, in part because of institutionalized homophobia, experts told Oxygen.  
New Netflix documentary looks at serial killer Dennis Nilsen's crimes
Memories of a Murderer: The Nilsen Tapes, examines Nilsen's crimes. The film is "set against the backdrop of 1980s Britain, when mass unemployment drew young men to London in search of their fortunes, only to find themselves destitute and easy prey," according to Netflix's description. 
It "weav[es] together interviews from police, journalists, survivors, bereaved families, and — for the first time — the killer's own voice, this feature-length documentary explores how Nilsen was able to get away with multiple murders and attacks, unchallenged, for five years."
"Normally, in a murder case, you'll have a victim," one interviewee says in a trailer for the documentary. "Then you will go looking for the murderer. In this case, we had a murderer, but he didn't know who any of the victims were." 
David Tennant played Dennis Nilsen in a 2020 miniseries
Memories of a Murderer: The Nilsen Tapes arrives about a year after BBC's fictionalized take on Nilsen's crimes. In Des, which is available to stream on Sundance Now, David Tennant played the serial killer. He called Nilsen "forever unknowable."
"One of the extraordinary things about this story is that he killed so many people without anybody apparently noticing, and that nobody in his life raised an alarm, and it could go on for the number of years that it did," the actor told the BBC. "That's one of the things that I think a drama like this can help us all unpick. How does a human being like this come to be, and how do they travel undetected for as long as he did?"
Memories of a Murderer: The Nilsen Tapes is streaming on Netflix beginning August 18. 
Check out Showbiz Cheat Sheet on Facebook!