'Men in Kilts' Season 2: Sam Heughan and Graham McTavish Are Hitting the Road Again — But This Time NOT in Scotland
ARTICLE HIGHLIGHTS
Sam Heughan and Graham McTavish met on the set of Outlander.
In season 1 of Men in Kilts they took fans on a tour of Scotland.
They recently announced season 2 would take place on a whole different continent.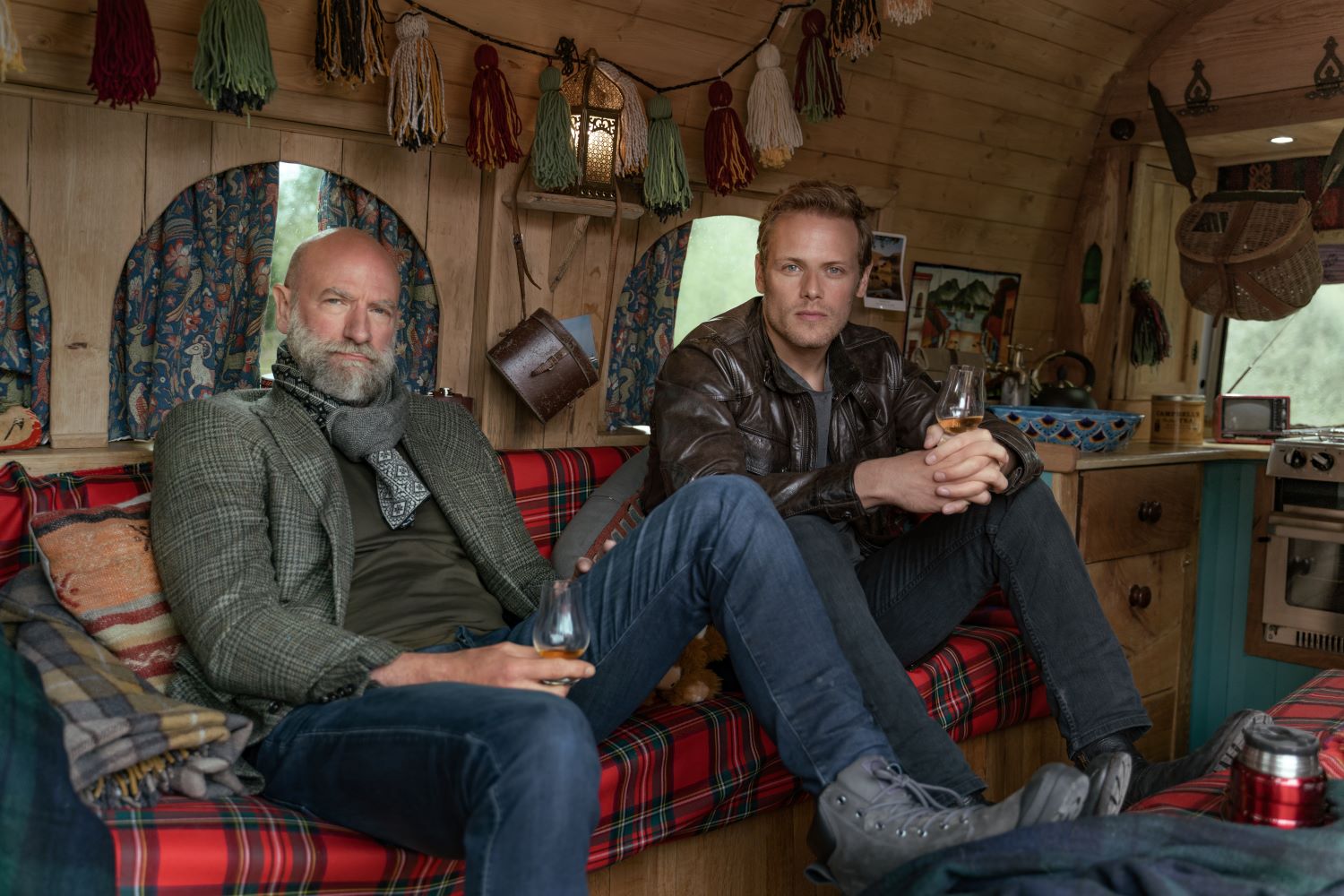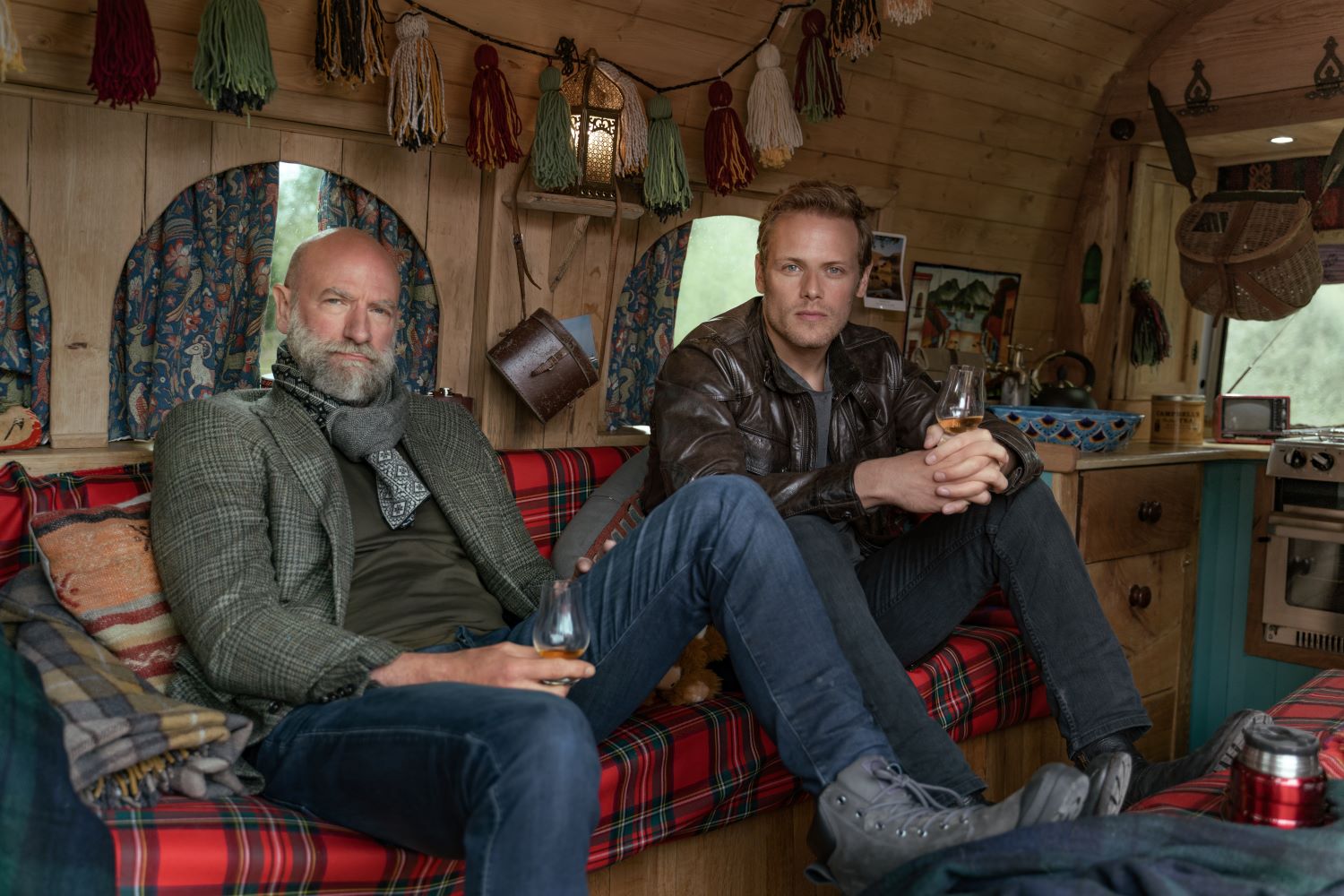 Men in Kilts is coming back for season 2! Stars Sam Heughan and Graham McTavish recently announced the news on social media, and they both made it clear they are ready to get back on the road. But this time, it won't be in Scotland.
Sam Heughan and Graham McTavish road-tripped through Scotland in 'Men in Kilts' season 1
During season 1 of Men in Kilts, Heughan and McTavish drove a van around their native country to explore different elements of Scottish culture and history. Over eight episodes, the duo did things like taste Scottish food and whisky, participate in Highland sports, learn Scottish dancing, and explore the Scottish clans and their tartans.
The inspiration for the road trip series was the Starz TV series Outlander, which took place in Scotland during the earlier seasons. The country is also the location where the time-traveling series is filmed. But the appeal of the series for many fans was Heughan and McTavish's bromance and their buddy humor.
The 'Outlander' stars visited the standing stones at Craigh Na Dun
Heughan and McTavish — who star in Outlander as Jamie Fraser and Dougal MacKenzie, respectively — visited some famous Outlander destinations during their road trip on Men in Kilts. In one episode, they went to the real-life battlefield where the Battle of Culloden took place in the 18th century.
The duo also visited the standing stones at Craigh na Dun, but not the ones that fans see in the TV series. Those fictional stones — according to cannon — are located near Inverness, and they are made of Styrofoam so they can easily be moved.
Heughan and McTavish visited the model for the stones — the Callanish Standing Stones on the Isle of Lewis, located in the Outer Hebrides. Unfortunately, they discovered they couldn't time-travel through them.
Sam Heughan and Graham McTavish are hitting the road again for 'Men in Kilts' season 2
Heughan and McTavish recently posted a video on social media that revealed Starz had greenlit Men in Kilts for season 2.
"We had such a fantastic time on Men in Kilts Season 1," Heughan said in the clip. "We're going to do it again!"
For the second season of Men in Kilts, the co-stars announced that they are going to explore New Zealand over the course of six episodes.
They chose the location because it was a popular destination in the early 19th century for Scottish immigrants to settle. And it's known as "the Scotland of the southern hemisphere."
"There will be driving, joy, shock, surprises, landscapes, history, and a celebration of all things Kiwi," McTavish wrote on Twitter.
Graham McTavish has lived in New Zealand since he starred in 'The Hobbit' trilogy
According to Starz, season two will see Heughan and McTavish "revel in the Scottish influence of New Zealand, while diving into its own history."
It's a country that McTavish knows well, since he relocated to Down Under from his native Scotland back in 2011.
McTavish has called New Zealand home ever since, and he filmed on location among the Kiwis when he landed the role of Dwalin in The Hobbit trilogy. He also once explored the country on foot for iFit's New Zealand Trekking Series. The actor says that New Zealand has become a place that he "loves dearly."
When will 'Men in Kilts' season 2 premiere?
Heughan and McTavish did not announce a premiere date for season 2. But when he posted the announcement video, Heughan did reveal that the trip had been scheduled.
"So excited!! Our next trip is booked," Heughan wrote. "Now just need to decorate the camper can…."
With season 7 of Outlander already in pre-production — and a filming schedule that runs throughout most of 2022 —  it's not clear when Heughan will have the time to film season 2 of Men in Kilts. Despite the Scot's busy schedule, the speculation is that the new season will premiere in late 2022 or early 2023.
Season 1 of Men in Kilts is available on the Starz app. Outlander season 6 premieres Sunday, March 6, 2022, on Starz.