Meri Brown from 'Sister Wives' Opens Up About Past Pregnancy Loss, Says 'Miscarriage Sucks'
Meri Brown has opened up about a painful chapter in her life. In an Instagram story she shared Dec. 2, the Sister Wives star talked about a miscarriage she experienced more than a decade ago and shared that the loss has been on her mind recently. 
'Miscarriage sucks,' says Brown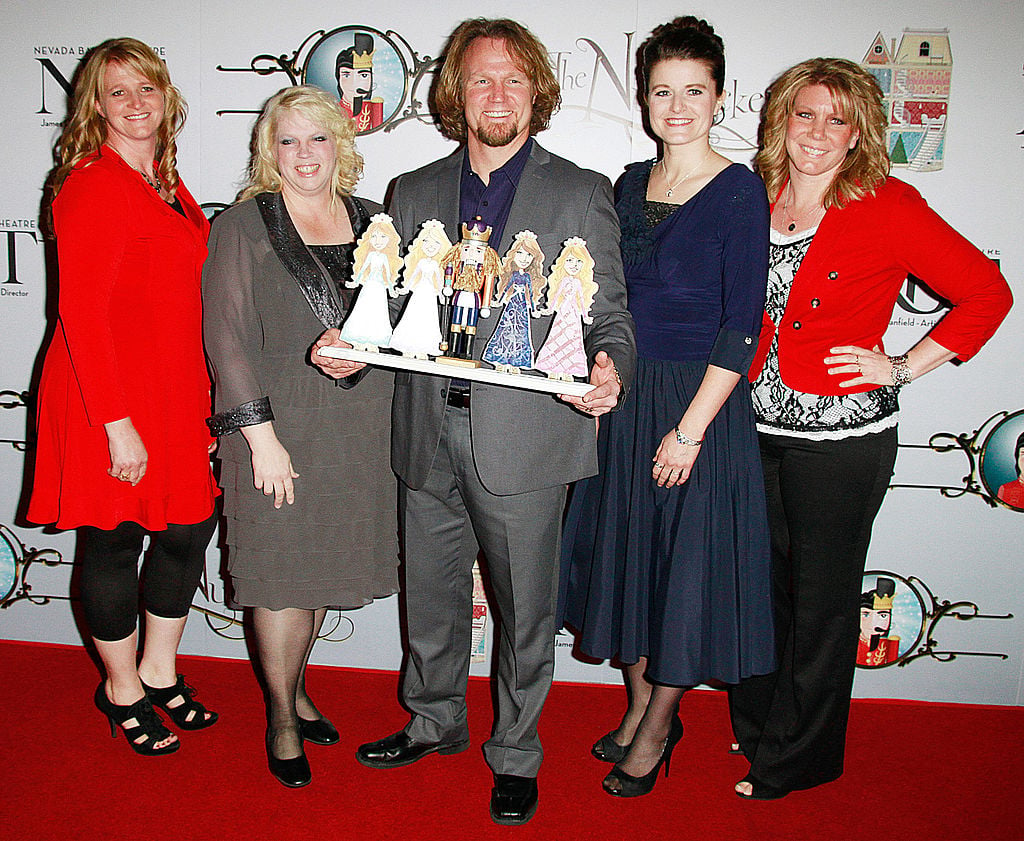 "I woke up this morning thinking about how it would be to have my 12-year-old boy with me at Christmas this year," the 48-year-old wrote on Instagram.
She went on the share that a friend of hers had just lost a baby. "Never thought I'd get the news today that a sweet little mom I know and love would be saying goodbye to her own sweet baby today too. #MiscarriageSucks," she wrote. 
Brown has one daughter, but later struggled with infertility
Meri is the first of Kody Brown's four wives. The couple has one daughter together, Mariah, who was born in 1995, five years after they married. But after that pregnancy, she wasn't able to carry another child to term. Meri and her husband discussed her painful struggle with infertility and miscarriage in a Sister Wives episode from 2012. 
"I completely assumed that after I had Mariah, it would be very easy for me to conceive again. And that just didn't happen," Meri recalled. 
After years of trying and failing to get pregnant — an experience she described as a "rollercoaster" — Meri said that she had come to terms with the fact that she would have just one child. But then something unexpected happened. 
Happiness turns to sadness
About 12 years after giving birth to Mariah, Meri discovered she was pregnant. She and Kody were thrilled to be having another child, they told TLC. But excitement soon turned to sadness.
At a doctor's appointment during Meri's first trimester, they received devastating news. Their baby had no heartbeat.  
"The doctor just said, 'This is not a viable pregnancy,'" Kody said. "We were just back to a dark place."
Meri said she was "frustrated" and "angry" about losing the baby, especially since she and Kody had struggled for years to get pregnant. 
"I didn't understand why after another 12 years of trying," she tearfully said when speaking of the miscarriage. "And then it was taken away from us and I didn't understand that. It was really hard."
A big 'Sister Wives' family
Meri's infertility struggles were made more painful by the fact that Kody's other wives didn't appear to have difficulty getting pregnant. Christine, Janelle, and Robyn have 17 children between them. (Three of Robyn's five children are from a previous marriage.) Though Meri was Kody's first wife, second and third wives Janelle and Christine had children before her.
At one point, fourth wife Robyn even offered to act as a surrogate to Meri. But after much debate, Meri turned that offer down.
While Meri was not able to have more children of her own, she does help mother the other wives' kids. On the Brown family website, they explain that all the kids spend time with the other wives.
"We constantly have 'our' children over, not just 'my' children" …  All of the children invite all their moms to their activities and light up when they see who makes it, they are proud of their big family," they explain.  "We do our best to meet their needs, and hey, our ratio of 17 children to 5 adults is pretty good."