Meryl Streep and Goldie Hawn Pitched Themselves For 'Thelma and Louise': Streep Had a Different Ending in Mind
Thelma and Louise featured two women on a flight from the law — there was death, there was sex, there was humor, there was a high-speed chase, there was emotional intrigue. The film — and its iconic ending — defied expectations and left moviegoers talking for weeks.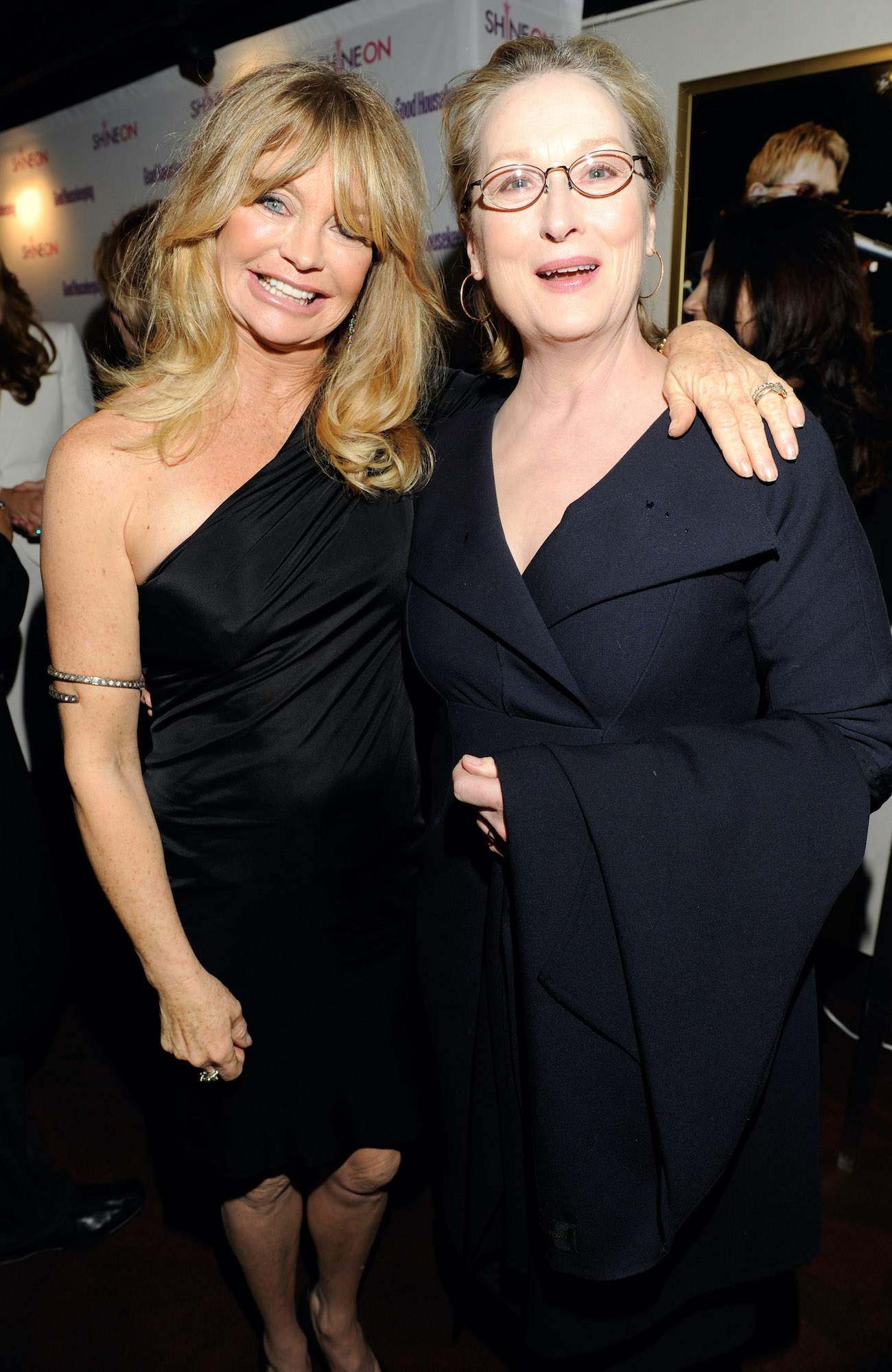 After all these years, it's difficult to imagine anyone else taking on the protagonists other than Susan Sarandon and Geena Davis. Yet, Meryl Streep and Goldie Hawn tried to snag the leading roles. 
Meryl Streep and Goldie Hawn invited themselves to try to land 'Thelma and Louise'
Studio head Alan Ladd Jr. (affectionately known as Laddie) got a call from some A-listers leading up to the now-classic dramatic adventure. Streep and Hawn invited themselves to discuss leading the movie for the Pathé production company. As Vice reports, "they didn't have their agents make the call; they did it themselves." 
As box-office successes and Oscar-winning actors, it was quite out of the ordinary for both actors to campaign so heavily for roles, yet they were interested in the source material. 
Speaking of the two stars, Laddie shared, "I think that Meryl could do anything" Speaking of Hawn, he said, "it would have been more of a comedic turn. When you think about it, it's a very dark movie, it's not a happy piece of fluff, which was how Goldie was thought of at the time. But I had worked with her on a number of pictures, and I did dramas with her, too."
Laddie was reportedly worried that viewers would expect a funnier, lighter movie with Hawn in a leading role. And then, upon viewing the movie, their expectations would be violated. While Streep and Hawn didn't end up in the movie, they did discuss the film with the head honchos, and both stars were concerned about the rather dark ending. 
Meryl Streep's suggestion for 'Thelma and Louise'
Though a car flying off the edge of the Grand Canyon is quite the cinematic splendor — in its scenic depiction, which leans toward freedom rather than morbidity — Streep and Hawn had their concerns with the ending. They weren't necessarily against it, but they reportedly thought it was quite risky. 
According to Vice, Streep thought it could work if her character, Louise, pushed Thelma out of the car right before going off the edge of the cliff. This way, the one who didn't murder someone would get to live. While such an ending is easy to visualize, the two best friends holding hands at the finish carries more oomph.