Meryl Streep Despised Her Name Growing Up — "I Haaaaaaaated It"
When it comes to drama, actress Meryl Streep can deliver a convincing performance. The star has continued to find success for over 40 years. Of course, she has done more comedic roles like Donna from Mamma Mia. 
Not only is Streep a skillful actress, but she has a talented voice as well. Some of her best moments incorporated her vocals. Streep became a household name, but it is not the name she wanted. The star despised the nickname given to her as a child. 
Meryl Streep is a legendary actress
Streep began her career in the '60s when she appeared on stage in New York. She performed in several plays until the actress decided to transition to film in the '70s. Her first movie role was in Julia in 1977. In 1978, her career took off after she appeared in The Deer Hunter alongside Robert De Niro. 
Over the years, Streep has starred in numerous hit films like The Devil Wears Prada. Other films include Little Women and Sophie's Choice. The actress soon became Hollywood's top actresses and has earned 21 Oscar nominations and three wins. 
Her legendary status has landed Streep impressive paychecks. J.J. Abrams paid her over $800,000 per episode for his series The Nix. The star is worth millions today and shows no signs of slowing down. Recently, she starred in The Prom and has finished filming for Don't Look Up. 
In Streep's personal life, she has been married to Don Gummer for over 40 years. They met when Streep was grieving over the loss of her former partner. Gummer helped her through her toughest days. Now, they are happily married with four children. 
Meryl Streep called to be called something else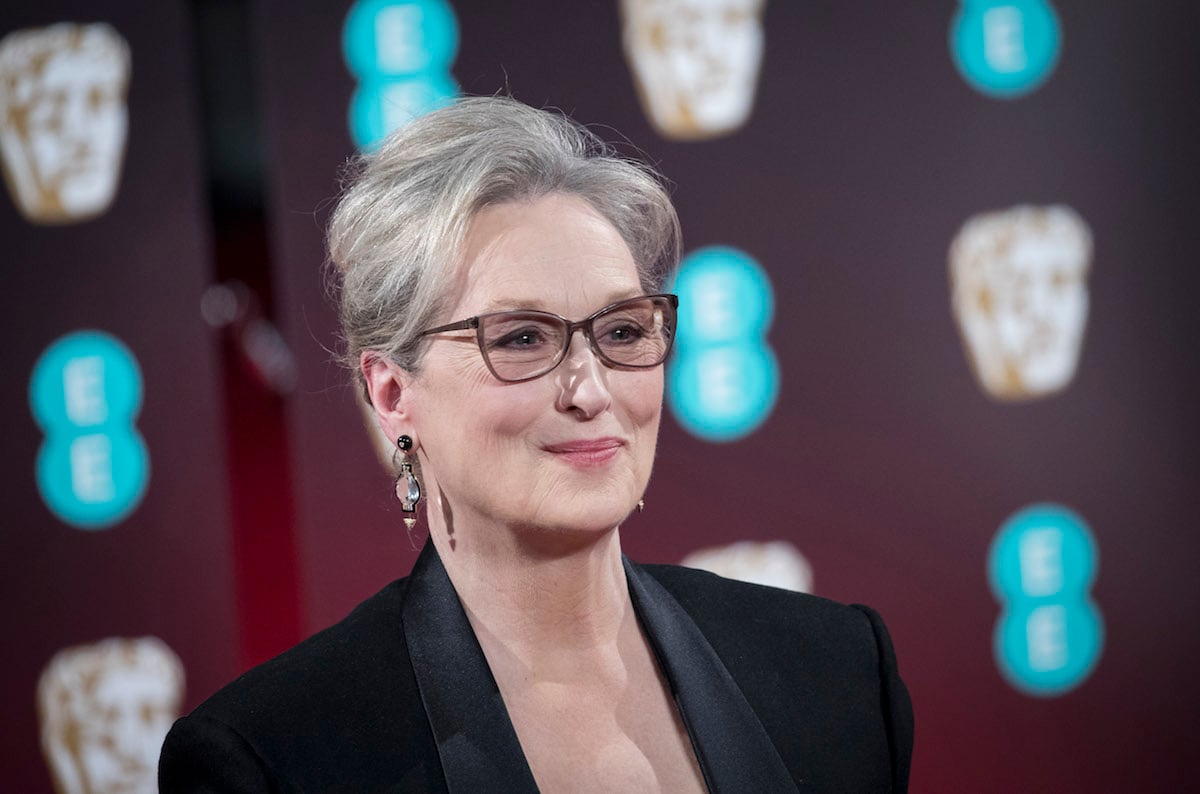 Meryl is not Streep's real name but a nickname from childhood. According to Vanity Fair, the actress's birth name is Mary Louise Streep. The actress had appeared on a talk show and revealed about how her parents came to choose that name. 
"At birth I had to be named Mary because my mother's name was Mary and her mother's name was Mary and [so on]. I named my first daughter Mary because I [wanted] to make everybody happy in the family, basically," Streep stated. 
Streep also explained the inspiration behind Louise. The name came from her mother's best friend, so the actress got named after her. Streep was not too keen on Mary Louise and wanted to be called either Patty or Cathy. 
Big Little Lies marked the first time Steep went by her real name during her career. In the series, she plays a mother called Mary Louise Wright. The creators had named the character after her. 
Meryl Streep loathed her childhood nickname
As mentioned previously, Meryl was Streep's nickname from when she was a child. The actress revealed that it was her father who coined the moniker and liked it. As a result, she often got called Meryl growing up. However, she extremely disliked the nickname. 
"I haaaaaaaated it," Streep expressed. The star went on to mention that she wanted a different last name as well. "It should have been 'Street.' [I always thought], 'Why didn't they just put a 't' on the end instead of 'p'?'" 
Still, Streep decided to go with Meryl Streep as her screen name in the end. It might be hard for many fans to imagine calling the legendary actress "Patty Street." Despite her childhood resentments, Streep admitted that she might have been a different person if she went by another name like Patty.