Meryl Streep's First 'The Devil Wears Prada' Offer Was 'Insulting' to Her 'Actual Value to the Project'
The Devil Wears Prada is a 2006 film that not only solidified Anne Hathaway's status as a pop culture icon and leading lady, but it made earned Meryl Streep legions of new fans. The film, a comedy-romance that is based on a hit 2003 novel of the same name, tells the story of a young journalist named Andrea "Andy" Sachs who accepts a job working at a top-rated fashion magazine. However, the job turns south pretty quickly when she discovers the horrors of working for Miranda Priestly, the magazine's powerhouse editor. While Hathaway is the beating heart of the film, it is Meryl Streep's role as Miranda Priestly that really stole the show.
Streep was an iconic star by the time she played Miranda Priestly in 'The Devil Wears Prada'
By the time Streep appeared in The Devil Wears Prada, she was already a huge movie star. Streep has acted in everything from romance to drama, but the role of Miranda Priestly really highlighted her skills as a comedic actor. As Miranda, Streep was tasked with portraying a character who was multi-dimensional, ostensibly a cold and calculating villain, but with extreme emotion hiding under the surface.
Streep received a lot of praise for her work in the film, earning an Oscar nomination for Best Actress, as well as a Golden Globe for Best Actress in a Comedy or Musical. Ultimately, even though Hathaway and her co-star, Emily Blunt, also received acclaim for their work in The Devil Wears Prada, it was Streep who sent the film over the top, making it one of Hollywood's all-time classics.
What did Streep say about her first 'The Devil Wears Prada' offer?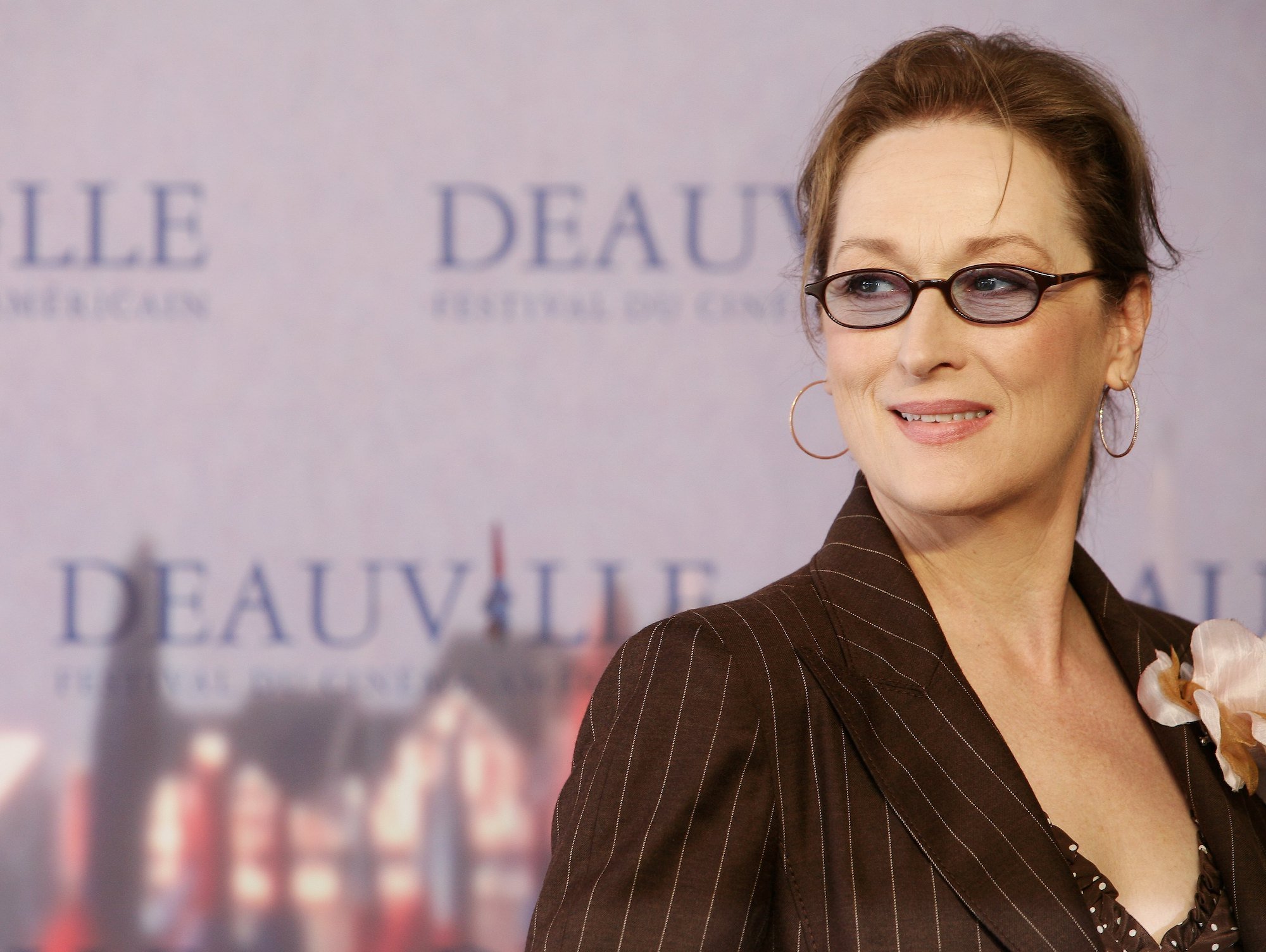 As it turns out, there was a time when Streep was considering turning down the role of Miranda. As the iconic actor revealed to Vanity Fair, the initial offer that she received from producers on the film wasn't nearly up to snuff — and she started negotiating.
"The offer was to my mind slightly, if not insulting, not perhaps reflective of my actual value to the project," Streep admitted. "There was my 'goodbye moment,' and then they doubled the offer. I was 55, and I had just learned, at a very late date, how to deal on my own behalf."
Ultimately, showrunners did well to bump up their offer to Streep. It was her acting as Miranda that helped to push The Devil Wears Prada over the top, not only making it one of the biggest films of 2003 but making it one of the decade's most popular movies as well.
Streep is one of the world's most acclaimed stars
While Streep didn't reveal just how much money she made for her work in The Devil Wears Prada, it wasn't long after that film's release that she received a nod as one of Hollywood's most bankable female stars. She is one of the most prolific actors in Hollywood, acting in new films every single year and continuously pushing the envelope as far as what roles she accepts. According to Celebrity Net Worth, Streep's net worth is around $160 million.
Streep isn't just thriving financially, however. The actor has also received multiple awards from her peers, including three Academy Awards and a record 21 Academy Award nominations throughout the course of her career. She has also won honors like the AFI Life Achievement Award in 2004, and the 2010 National Medal of Arts. An actor for the ages, Streep is beloved by fans of all ages, all around the world.
RELATED: 'The Devil Wears Prada': Film Exec Reveals This Famous Actress Turned Down Anne Hathaway's Role 3 Times