Meryl Streep Explains Why She Could Never Do What 'Real Singers' Do
She may be known for her appearances in musicals like Into the Woods and Mamma Mia, however, Meryl Streep said during an interview, she considers herself an actor first and foremost. Here's what we know about this performer and why she says she could never do what "real singers" do.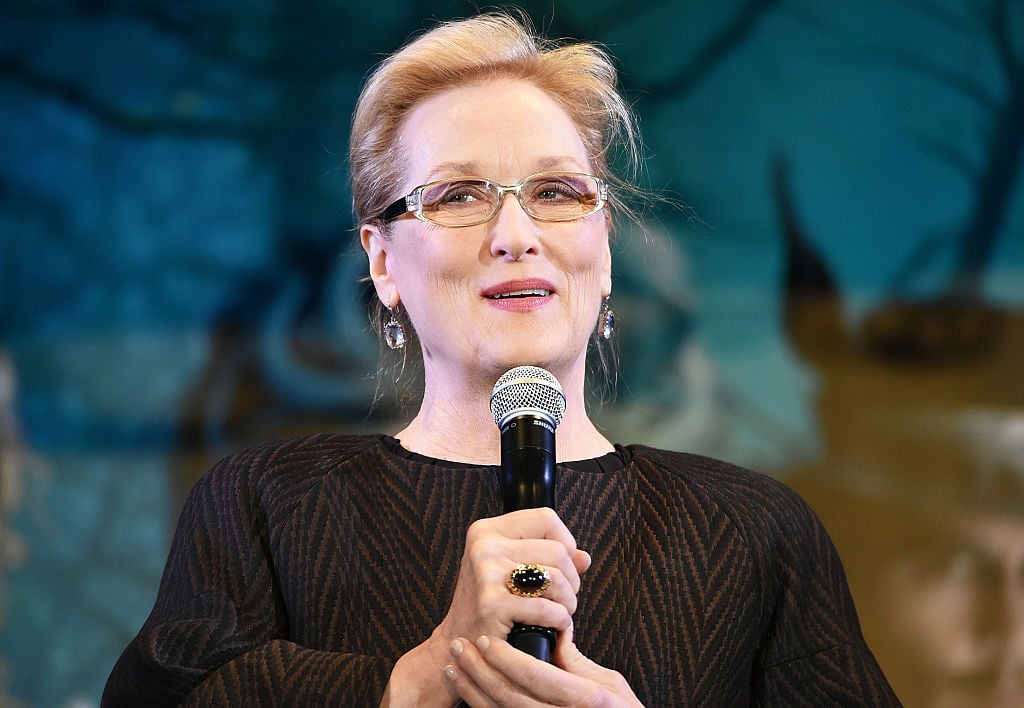 Meryl Streep is an Academy Award-winning and Tony-nominated actress 
Throughout her impressive career, Meryl Streep proved she's one of the greatest actresses of her generation. She earned multiple Academy Awards and nominations, including those for movies Sophie's Choice, The Iron Lady, and Kramer Vs. Kramer. She even picked up a Tony Award nomination for her work with A Memory of Two Mondays.
Meryl Streep also had a starring role in the HBO original drama series, Big Little Lies, which earned a number of Emmy Awards throughout its run on the premium television network. However, what this actress is probably best known for is her involvement with musical theater and movie musicals. 
She appeared in musical productions like 'Into the Wood' and 'Mamma Mia'
Recently, Meryl Streep enjoyed roles in movie musical adaptations. She portrayed the Witch in Disney's version of Into The Woods, performing songs like "Your Fault" and "Last Midnight." Streep also had a starring role, as Donna Sheridan, in the movie version of the Broadway musical, titled Mamma Mia.
She returned for the sequel to this movie musical, Mamma Mia: Here We Go Again. There, she reprised her role as Donna Sheridan, performing "My Love, My Life." Still, regardless of her impact in the theater community, this performer shared that she considers herself an actress first and foremost. 
During one interview, Meryl Streep explained that she could never do what 'real singers' do
With impressive nominations for her acting, it's no surprise to fans that Meryl Streep found success in multiple different performance spaces. Despite her involvement in musical theater, however, for one interview with Times Talk, Meryl Streep discussed how she feels about being a singer. 
"I'm definitely an actress first. And when I've sung, I don't know — if I could ever do what people do who are real singers who could come out here and sing. I really enjoy singing through the persona of a person," Meryl Streep said during the interview. "That's how I've always approached it."
Meryl Streep continued. She mentioned that Barbara Streisand said she was an "actress who sings." She always admired that about her, as the emotion is clearly reflected in the way that Barbara Steisand performs. 
Meryl Streep also shared an anecdote about how she sang in French when she was first starting out. This actress is expected to appear in a few musicals in the future. That includes a Netflix adaptation of the Broadway musical, Prom.