Meryl Streep the Singer: Her 5 Best Vocal Performances
Meryl Streep, while gaining Oscar nominations left and right for her acting chops, has also proven herself quite the singer throughout her nearly five-decade-long career.
During an interview with James Lipton for an episode of Inside the Actors Studio, Meryl Streep even revealed that if she weren't an actress, she likely would have been a singer. Thus, it should come as no surprise that the three-time Academy Award winner often selects roles that require a musical inclination.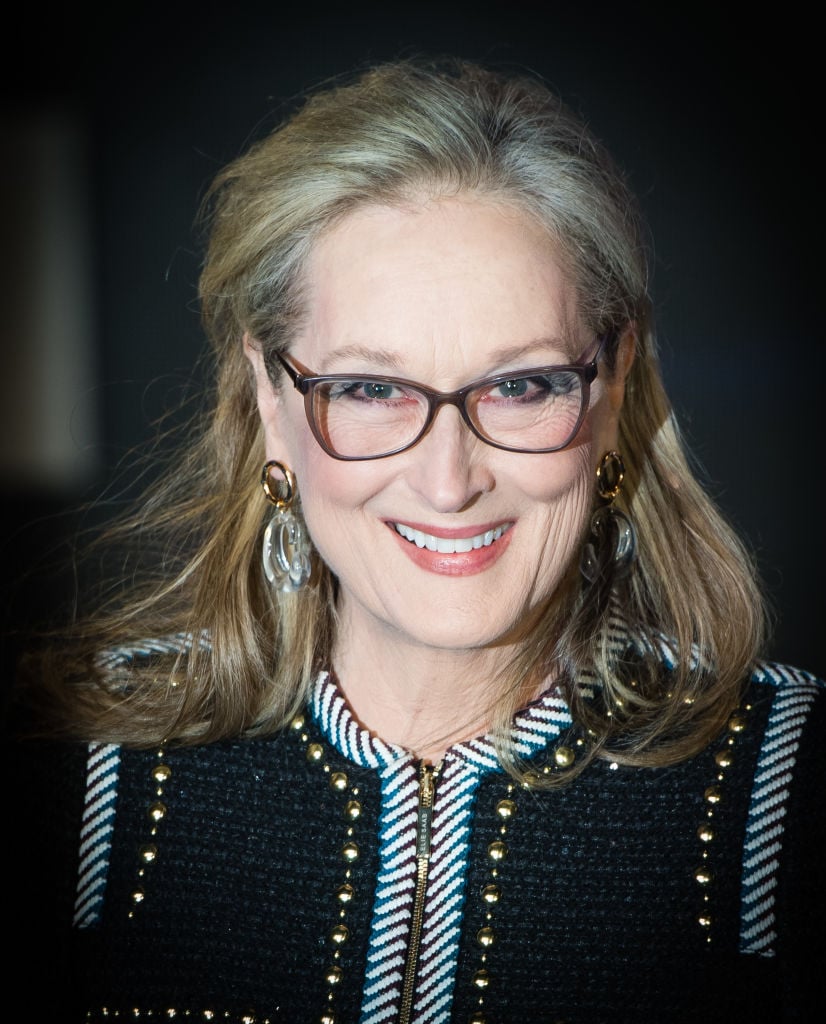 From Into the Woods and Mamma Mia to earlier movies, such as Postcards From the Edge, this list will highlight Meryl Streep's most impressive and/or entertaining vocal accomplishments. From the vocal side to the acting side of the performance, these five numbers remind viewers that Meryl Streep really can do it all.

5) "I See Me:" 'Death Becomes Her' (1992)

In Death Becomes Her, Meryl Streep plays a fading actress yearning to retain her beauty and influence in the entertainment industry. She sings "I See Me" as part of the Broadway show she is currently starring in, which serves as the movie's opening.

The over-the-top nature inherent to the performance begins characterizing the shallow, vanity-obsessed actress before dialogue is even available. Streep  –through mannerisms, facial expressions, and vocal playfulness – portrays a bad actress with perfection. She, with one song, depicts the diva who, despite negative character qualities, boasts a pleasant singing voice.

4) "Stay With Me:" 'Into the Woods' (2014)

Opening with an anger-infused sense of disappointment, Meryl Streep utters, "What did I clearly say? Children must listen!" before transitioning into a place of despair, an emotional place characteristic of a loving and protective mother, as she utters "Stay a child while you can be a child."

Meryl Streep so effortlessly and convincing goes from one emotional extreme to the other and back again (an attribute required when singing Sondheim that many fail to deliver as poignantly as Streep does here).

3) "Last Midnight:" 'Into the Woods' (2014)

Meryl Streep "sshing" everyone on screen before beginning this number just builds a ton of anticipation, and then, with the audience wrapped around her finger, she delivers one extravagant "Last Midnight," closing with a screech as she sinks into the ground.

There is a sense of omniscience fraught with superiority and dismissal present as she utters "You're not good, you're not bad, you're just nice." Streep's rendition is frightening and pointed, reflective and rageful. Not to mention, who knew she could produce so much power? This number, in terms of vocal strength, seemed to surpass what audiences had grown accustomed to from Mamma Mia.

2) "The Winner Takes It All:" 'Mamma Mia' (2008)

If Meryl Streep singing this ABBA classic to Pierce Brosnan doesn't make you cry, you're likely in the minority. She's honest, and her pain – resurfaced after years of being buried – spills from her lips with a sense of pensive regret.

The build-up is slow and steady – tears swell in her eyes – as she gains the conviction to really "let it out" at the close. She's distraught, yet determined to deliver her message. And yet, she runs from Brosnan in the end, unable to exist physically beside him as she emotionally reconnects to their past.

1) "I'm Checkin' Out:" 'Postcards from the Edge' (1990)

Starring as Suzanne Vale, Meryl Stree plays Doris Mann's (Shirley MacLaine) daughter. The movie focuses on the relationship between the two women and is said to reflect the real-life relationship between Carrie Fisher and her mother Debbie Reynolds.

In "I'm Checkin' Out," Suzanne Vale gives it her all, and she reveals that she always had the "it" factor and never deserved to exist in her mother's shadow. Streep depicts Vale as initially hesitant; however, as the song continues, Vale leaves "her head," embraces the moment, and sings.
By the end of the song, we see Vale own her talent. Right before the film ends, the camera pans to a proud Doris Mann (existing in the background, smiling, no longer determined to seize her daughter's spotlight). The history behind the number makes it so emotionally stirring, and Streep captures all that history in one song.