Meryl Streep Will Sing One of the Funniest Songs in Ryan Murphy's 'The Prom'
While Ryan Murphy's 'The Prom' will star Meryl Streep, Nicole Kidman, James Corden, and more, Meryl Streep gets to sing one of the funniest songs in the musical.
Ryan Murphy's The Prom is an upcoming movie musical based on the Broadway production of the same name with music by Matthew Skylar, lyrics by Chad Beguelin, and a book by Bob Martin and Beguelin. 
The story — derived from Jack Viertel's original concept — is quite simple: a few Broadway stars (some boasting more notoriety than others) decide to do a good deed. Why? For the most altruistic of reasons: to improve the narcissistic public images they have acquired, especially over at all the big-wig publications. Yet, they don't want to take on anything too hard…they might fail. So, they decide to help a high school girl in Indiana who has been denied access to the prom, for the PTA doesn't want a lesbian in attendance.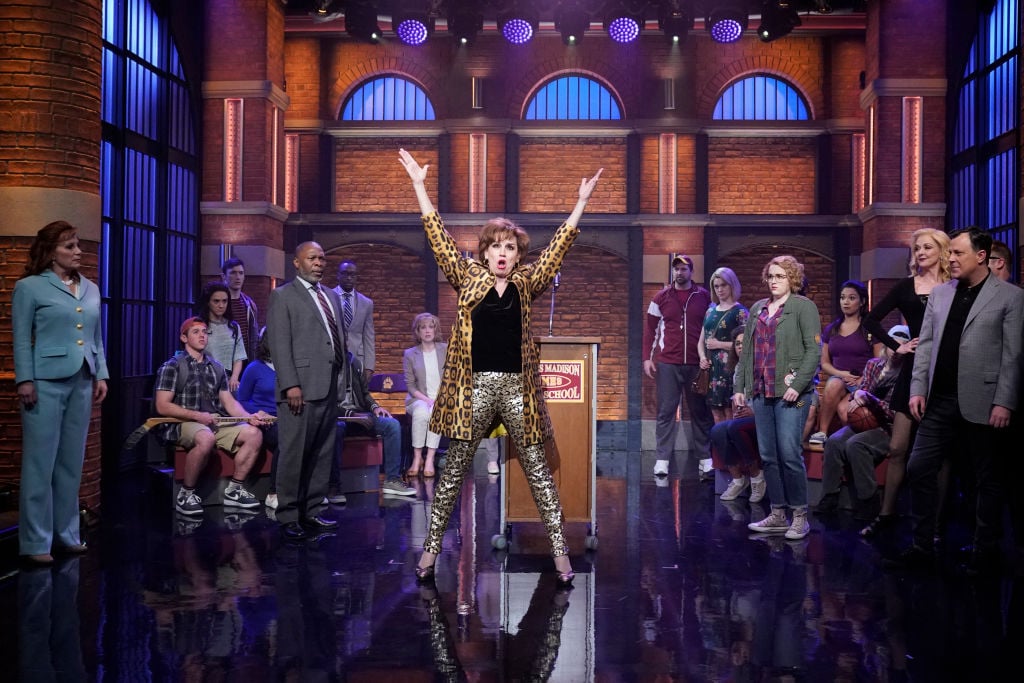 The movie set to premiere on Netflix will star Meryl Streep as leading lady Dee Dee Allen — the role that Beth Leavel brought to life on The Great White Way. Dee Dee Allen struggles o find her heart, which subsists deep beneath her obsession with fame, her past roles, and all the times she was "wronged" in the biz. Meryl Streep will climb into the brave, humorous, and all-too glamorous skin of Dee Dee Allen. And, she will, early on in the show, get to belt out one of the musicals funniest numbers. 
[Spoiler warning for The Prom] 
Meryl Streep to sing 'It's Not About Me' in Netflix's 'The Prom'
Meryl Streep has found a role perfect for a little fun. She gets to wear some over-the-top, bedazzled clothing while mocking and ridiculing those who promote ignorance. And, she gets to emerge a hero – albeit a flawed one. Early in the musical, when she's learning to put someone else's needs before her own, Dee Dee Allen sings "It's Not About Me." 
Though Dee Deel Allen attempts to focus on the injustice occurring in this small town, she can't help but find her way back to topics about her life, her abilities, and her personal trials and tribulations. To give you a glimpse into some of the lyrics, she sings: 
But it's not about me

It's about poor…

Emma

Emma, for can't you see

The ordeal she's been dealt

So hear my plea

Or here's your next dilemma

How do you silence a woman who's known for her belt?

MusixMatch 
Don't think Dee Deel Allen will sing for someone else without stealing the spotlight. Don't expect Dee Dee Allen to remember the girl's name. And, before she's through she'll tell you all about the time The Post said she was "too old to play Eva Peron." She doesn't let you forget she's a "broadway star," and it becomes clear that this act is not about helping, but about self-service…at least at the start.