Met Gala 2022: What We Know About Rihanna Attending
For years, Rihanna's Met Gala looks have stolen the show at the annual event. She's become one of its icons; this year, though, she's in her third trimester of her first pregnancy. Will Rihanna attend the 2022 Met Gala?
Some have dubbed Rihanna the Met Gala queen. It seems every year, she pulls out a look that is even more show-stopping than years' past. This year, though, with Rihanna's focus on her business and her baby, it remains to be seen whether the "Only Girl in the World" singer will attend the coveted event.
This year's Met Gala takes place on May 2, with coverage beginning on E! Network at 6 p.m. Here's what we know about whether the Fenty founder will walk the red carpet.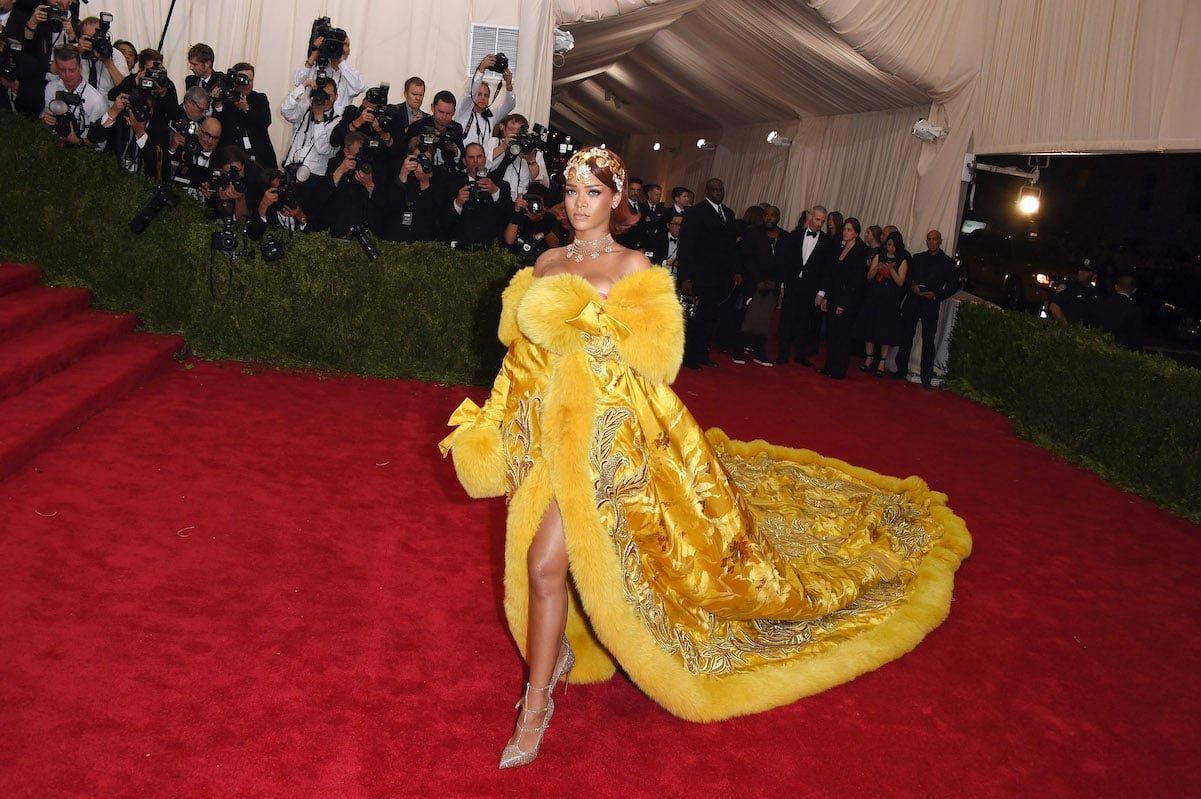 Rihanna's Met Gala 2022 attendance is up in the air
Most years, Rihanna's attendance at the Met Gala is expected; she's one of the event's biggest icons, next to others like Lady Gaga and Kim Kardashian. However, Rihanna has experienced some recent life changes with the announcement of her pregnancy with A$AP Rocky, which might have put a dent in her plans to attend the Gala.
Rihanna and A$AP Rocky officially announced their pregnancy back in early February 2022, and although she has not divulged her due date, she did reveal to Elle in March that she's in her final trimester. Now that it's May, Rihanna could essentially give birth any day — which is why she's less likely to attend the Met Gala this year than in previous years.
Several outlets are leaning toward Rihanna missing the big event. W Magazine says she's most likely too close to her due date to attend. The Cut also seems to think Rihanna will sit this one out.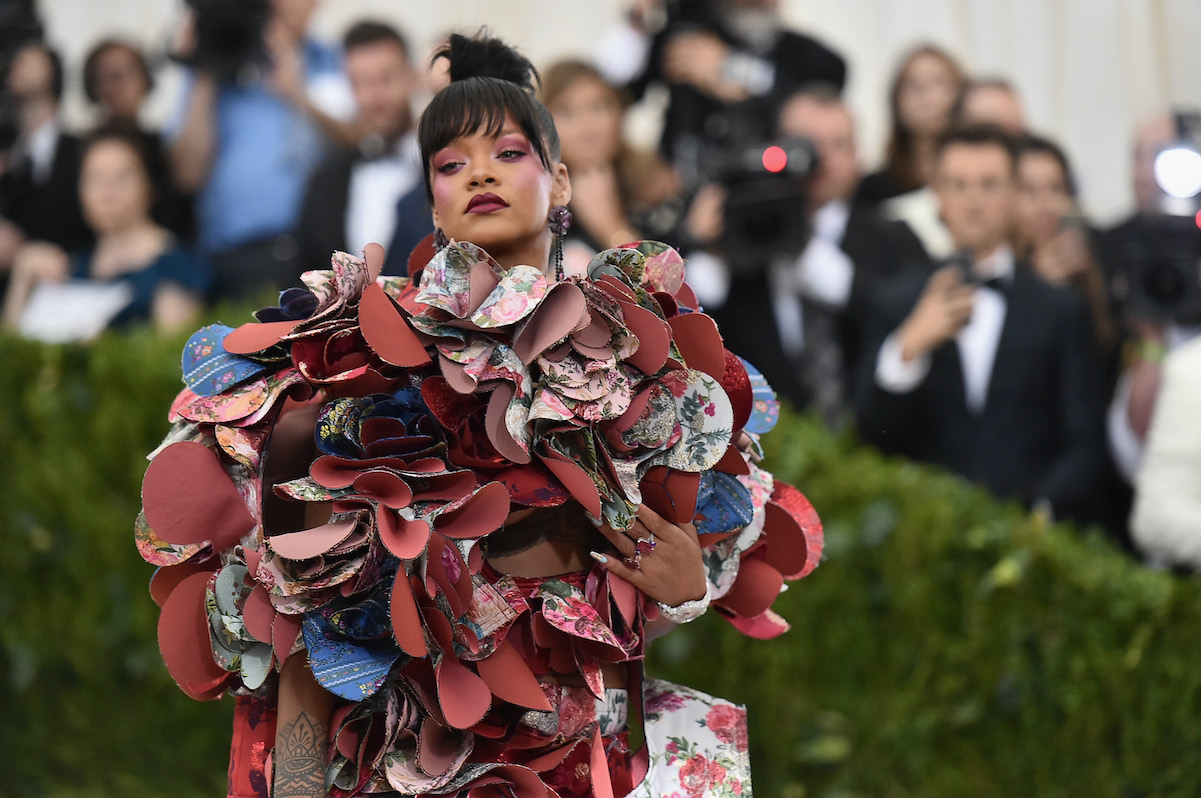 Rihanna could surprise everyone with her attendance
Though the odds are favoring her absence, Rihanna has not officially announced that she won't be attending. Other stars, including Zendaya this year and Nicki Minaj last year (in the wake of the vaccination drama), have made public announcements to decline their invitations. This does shed an ounce of hope that Rihanna might show up in some kind of fabulous outfit to highlight her baby bump.
Page Six suggested that since Rihanna is one of the biggest names of the event — which we certainly won't argue with — there is a chance she will find a way to attend. Ultimately, those looking for Rihanna on the red carpet will have to watch the event to see if she appears.
Rihanna's Met Gala look steals the show every year
There's a reason people consider Rihanna to be a Met Gala icon. In 2015, her Guo Pei gown turned heads with its 16-foot train, and it also turned Guo Pei into a massive name; the designer wasn't so well known until Rihanna wore her piece.
Back in 2017, Rihanna stunned in a floral Comme des Garçons dress, which was nothing short of show-stopping. Both her 2015 and 2017 looks have been renowned as some of the most memorable ever on the red carpet, and her 2015 look made Vogue's list of the most legendary outfits.
Will she pull off another unforgettable fashion statement this year? We'll have to wait and see.