Met Gala 2022: Sarah Jessica Parker's Gown Was Inspired by a Formerly Enslaved White House Designer
Sarah Jessica Parker is a classic figure on the Met Gala red carpet. In 2022, Parker arrived in a look inspired by a former White House designer.
Sarah Jessica Parker channeled her inner Carrie Bradshaw at 2022's Met Gala. The look fits both the theme and her iconic Sex and the City character. With it, though, she was also paying homage to an important figure in American history. As the 2022 Met Gala theme asks attendees to embrace New York's Gilded Age, Parker nodded to 1860s designer Elizabeth Hobbs Keckley, the first Black female designer in the White House.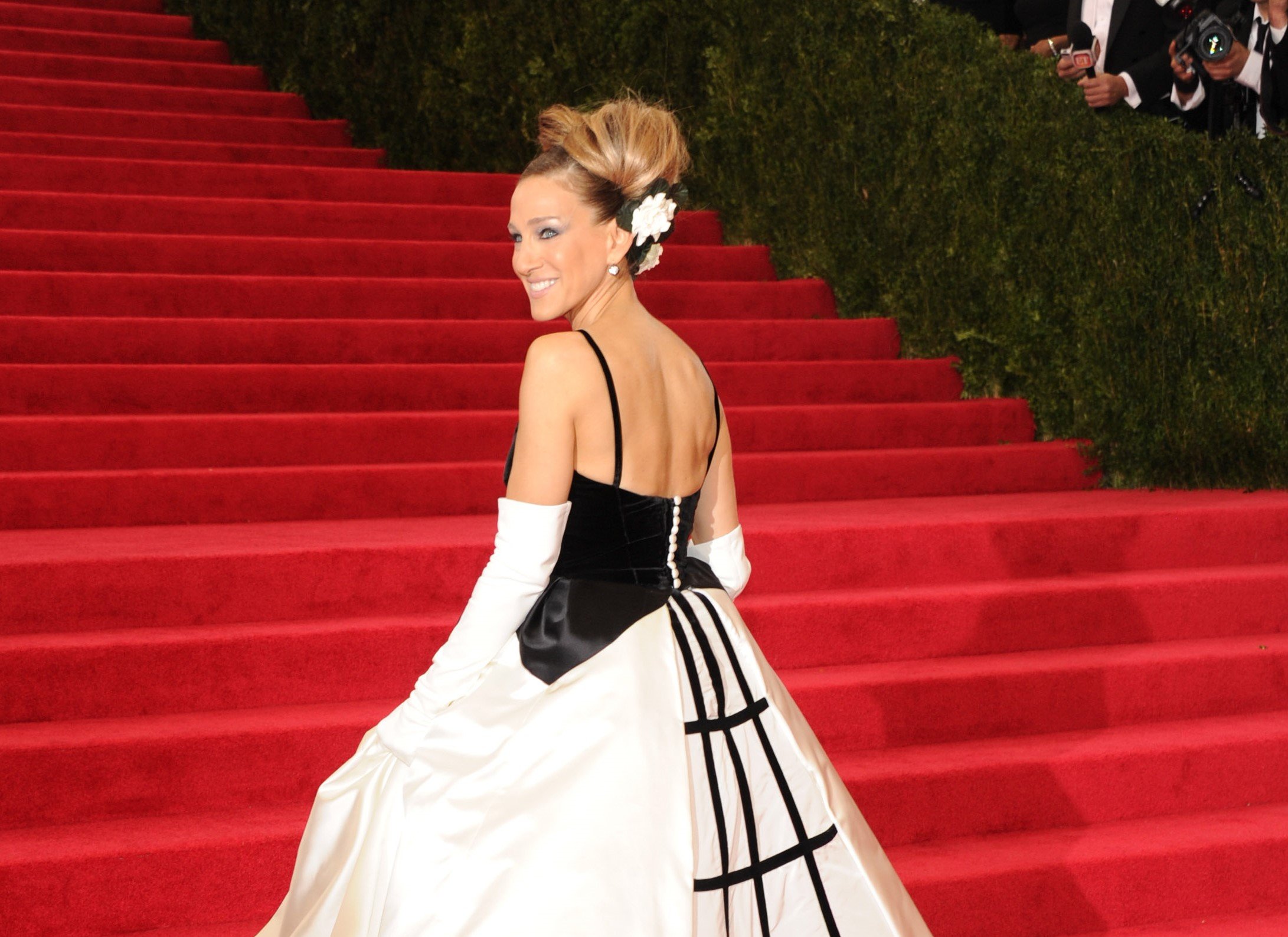 Sarah Jessica Parker is a frequent Met Gala attendee
Parker made her Met Gala red carpet debut in 1995 with a thrifted dress.
"This was a dress from a thrift store, which then I had tailored," she told Vogue. "And clearly did my own hair and makeup. I would never have gone alone. Like, I would have been way too scared. Too nervous. I think I didn't know enough, and therefore I went, like if had I'd known more, I probably would have found a way to regretfully decline."
Despite the vague regret regarding her Met Gala debut, Parker looked glamorous in a fitted black gown. Since then, she has been a consistent standout at the affair. In 2006, she joined Alexander McQueen with a plaid look for the "AngloMania: Tradition and Transgression in British Fashion" theme. Similarly, she turned heads in 2013 with a mohawk headpiece and a golden gown in 2018.
Her dress pays homage to a fashion designer from the 1800s
In 2022, Parker worked with designer Christopher John Rogers on her Met Gala look. The black, white, and gray gown gets a pop of color from a dramatic headpiece with a magenta floral piece. 19th-century designer Elizabeth Hobbs Keckley inspired the gown. Keckley was a formerly enslaved woman who became the official dressmaker to Mary Todd Lincoln in the 1860s.
"She was a smaller designer, and someone that people don't really talk about," Rogers said, per Vogue. "The idea was to highlight the dichotomy between the extravagant, over-the-top proportions of the time period, and the disparity that was happening in America at the time."
Keckley purchased her freedom through her work as a seamstress. Parker and Rogers drew inspiration from a gown Keckley designed in the 1860s.
"It was this cape, and a black and white gingham-plaid gown underneath," Rogers explained. "It was the starting point for us — and since we're known for using plaids and taffeta, it was already in the wheelhouse of what we do."
The result was a blown-out gingham pattern on a ballgown silhouette.
Sarah Jessica Parker has her own fashion line
Parker's high fashion moment shouldn't come as a surprise. Her character on Sex and the City is a known fashionista and Parker owns her own fashion line. Sarah Jessica Parker launched the brand in 2014.
"We founded our footwear collection upon three main pillars: delivering quality products, using color and sparkle as a neutral, and giving the single sole a new heartbeat," she wrote on the company's official website. "We arrived in NYC the same month of the same year and share many fashion references from those early days on the island of Manhattan and those points of inspiration have played an influential role in our design process. As well, we both agreed that our shoes had to be handmade in Italy which enjoys a long tradition of being considered the home of the finest shoemakers in the world."
The company offers footwear, accessories, and fragrances.