'How I Met Your Mother': Is MacLaren's Pub a Real Bar in NYC?
It is always fun when a television show or movie features a real place like How I Met Your Mother. Several shows feature places that fans can actually visit. InStyle reports that fans can go to places such as Highclere Castle, the primary filming location for the show Downton Abbey, and The Mystic Grill, a restaurant often shown on The Vampire Diaries.
The hit show, How I Met Your Mother, which ran from 2005-2014, was one of the most popular on television, and it features some locations that were actually real, whether or not fans realized it. The Corner Bistro actually existed in real life, just like Paul's Da Burger Joint, which is said to have amazing burgers and is also highly rated in New York City. This has many fans wondering about one place that was a staple of the show. Let's talk about How I Met Your Mother and if McLaren's Pub is a real bar in New York City.
All about the popular show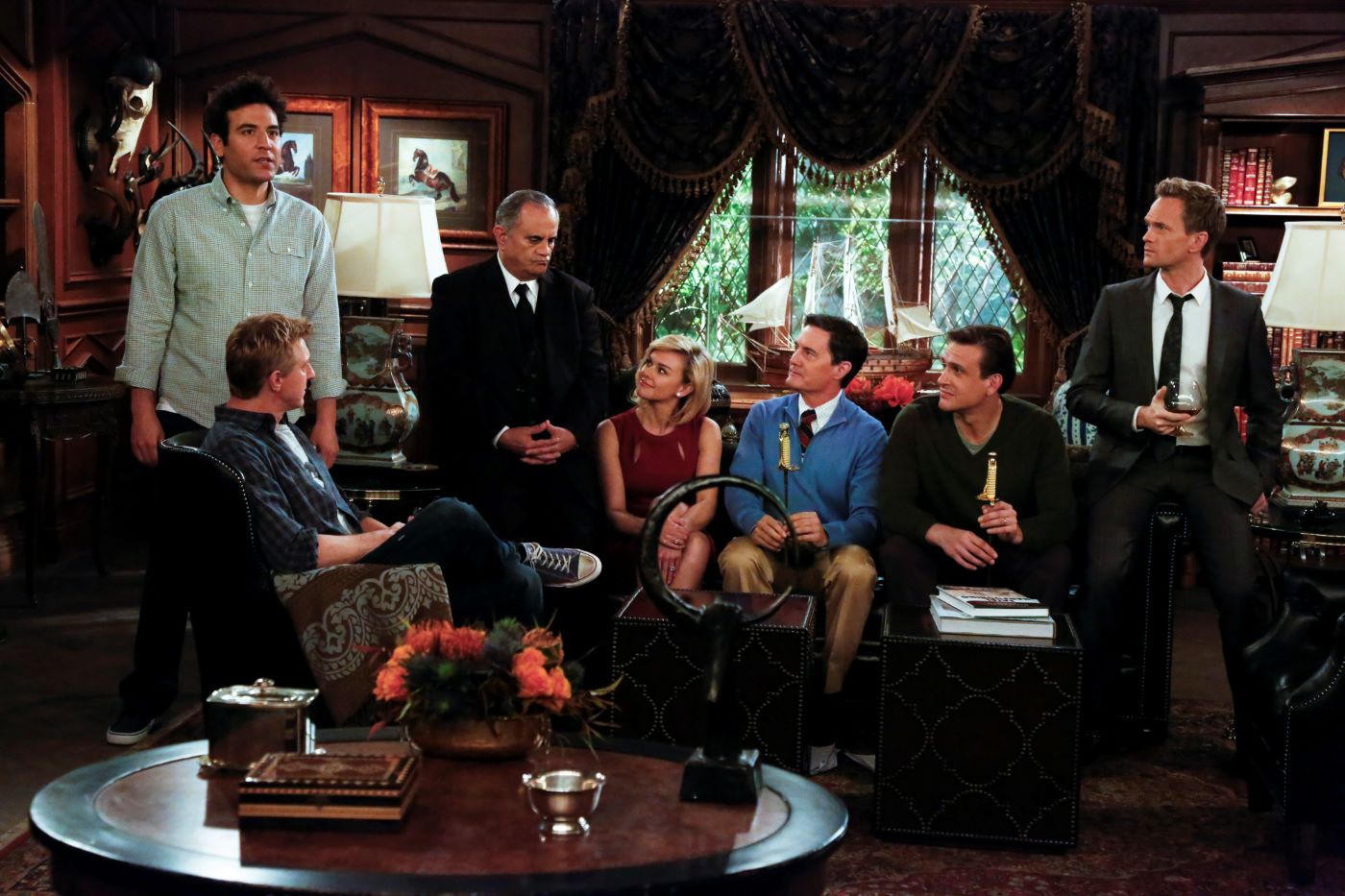 For those who may not have seen How I Met Your Mother, we will take a minute and do a quick recap as to what it is all about. The show stars Neil Patrick Harris, Cobie Smulders, and Alyson Hannigan. According to IMDb, it is told through a series of flashbacks.
A father's voice can be heard narrating the show as he tells his children how he met their mother. The show is set in Manhattan in 2030. Ted Mosby is the narrator, voiced by Bob Saget. The main character recalls time spent with his closest friends from 2005 to 2013 and follows the group's relationships, friendships, careers, and everyday life in general.
Viewers don't see Ted's wife until the end of the eighth season, and it isn't until the series finale that her name is finally introduced.
MacLaren's Pub is a significant part of the show
In almost every episode of How I Met Your Mother, the group can be seen hanging out at MacLaren's Pub. According to Looper, the pub itself is almost like a character on the show, and it is the setting for some of the most iconic moments ever.
At MacLaren's, Ted, Marshall, Robin, and Lily spend most of their time. It is also where Ted and Robin first met. Over the years, the pub became the quintessential hangout spot for the gang, just as significant as Barney's playbook, and it is hard to imagine that they would get together in any other place.
Is MacLaren's Pub a real bar in New York City?
When our favorite television friends spend their time in a certain place, it almost becomes a second home even to fans. Like Central Perk, the coffeehouse featured in the popular sitcom Friends, many memorable moments on the show took place at MacLaren's.
So, is it actually a real place? According to The Travel, it is not. Although fans can't actually go to MacLaren's while in the Big Apple, it is fun to know that a real place actually inspired it. On Location Tours reports that MacLaren's "was inspired by McGee's Pub on West 55th Street in Midtown Manhattan", a favorite of the show's creators.
Craig Thomas and Carter Bays spent so much time at McGee's that they knew it had to be part of the show somehow, and fans are sure glad that it was. How I Met Your Mother wouldn't be the same without MacLaren's, and now fans know that there is a place in New York that they can head to whenever they feel nostalgic about the sitcom.
RELATED: 'How I Met Your Mother': How Many Plays Are in Barney's Playbook?