Frank Sinatra Served Mia Farrow With Divorce Papers On the Set of 'Rosemary's Baby'
Frank Sinatra and Mia Farrow are two highly regarded figures in American entertainment. The two were married for a brief period in the 1960s, and their divorce — and relationship in the decades after that — has been a subject of discussion for years.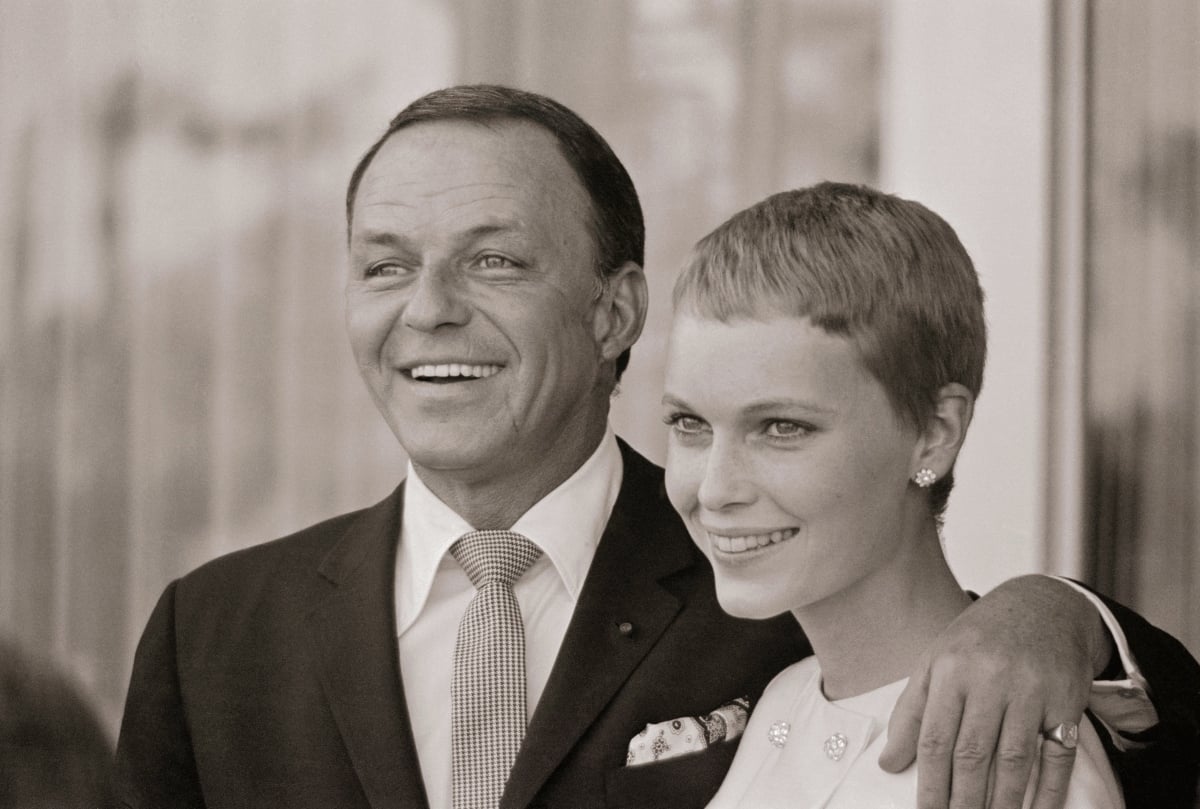 Mia Farrow and Frank Sinatra's whirlwind romance
Sinatra and Farrow met in 1964, when Farrow was 19 and Sinatra was 49. Farrow was a new actor who starred on the show Peyton's Place, while Sinatra was already a giant in the entertainment industry.
According to J. Randy Taraborrelli's book, Frank Sinatra: Behind the Legend, their first encounter was awkward yet adorable. Farrow accidentally spilled out the contents of her purse on the floor and was mortified at having the Frank Sinatra help her pick up things such as cat food and her retainer off the floor.
Still, Sinatra immediately fell in love. "I was hers, instantly," the singer recalled. "I loved that hair, man. I think the hair's what got me."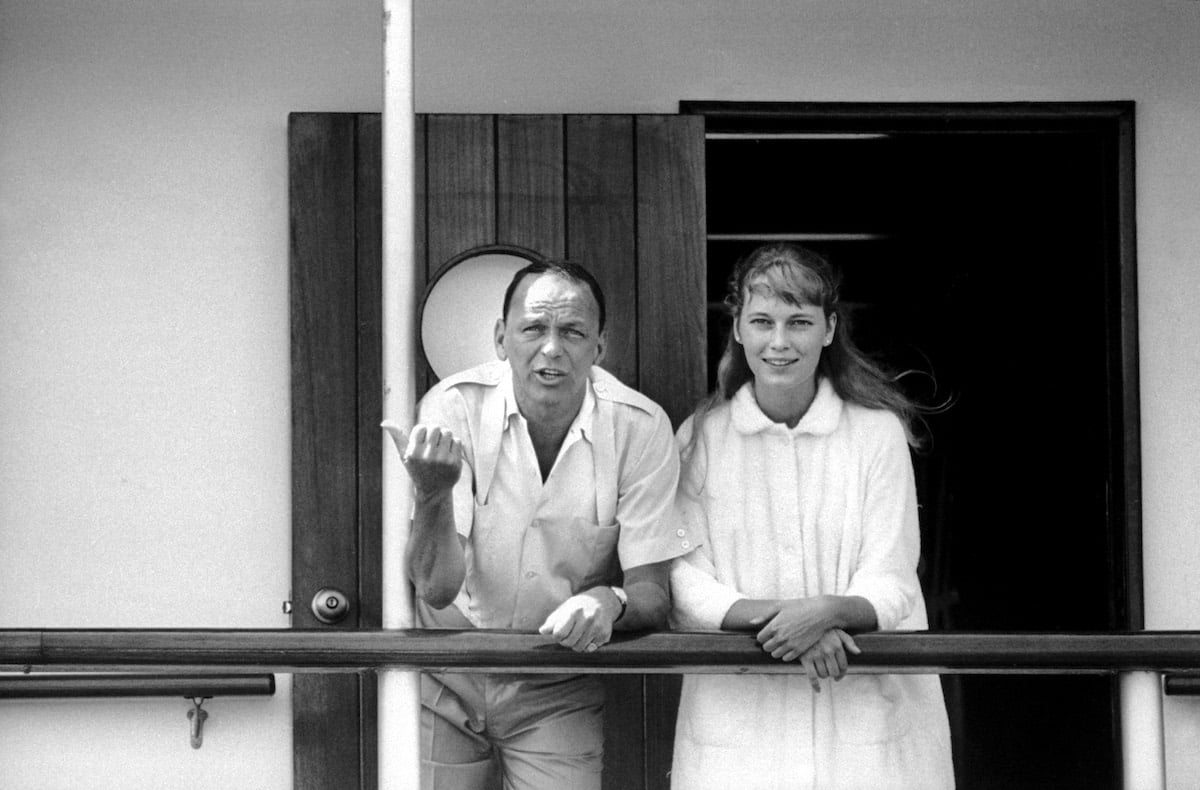 Mia Farrow and Frank Sinatra's marriage didn't last long
The two tied the knot in 1966, but they both had very different ideas about what marriage should be like. Sinatra wanted his wife to stay at home and be a housewife whose husband provides for her, while Farrow was a passionate actor who refused to give up her craft. The couple eventually split two years later after the release of Farrow's breakout movie, Rosemary's Baby.
"Sinatra divorced Farrow because he demanded that she drop out of filming Rosemary's Baby after three-quarters of the movie had been filmed to co-star with him in a forgettable movie The Detective," Sinatra biographer Darwin Porter told The Express in 2013. "That was Sinatra being crazy; he'd do things like that. Mia loved him but his demands were unreasonable. She couldn't do it."
Sinatra was furious with Farrow and served her with divorce papers on the set of Rosemary's Baby. It was a low blow, but the couple remained friends for years.
"She never stopped loving him," Porter said. "Sinatra was the love of her life. It was a love affair that continued even after their divorce and they remained close till the end. She told friends that she was still very much in love with him."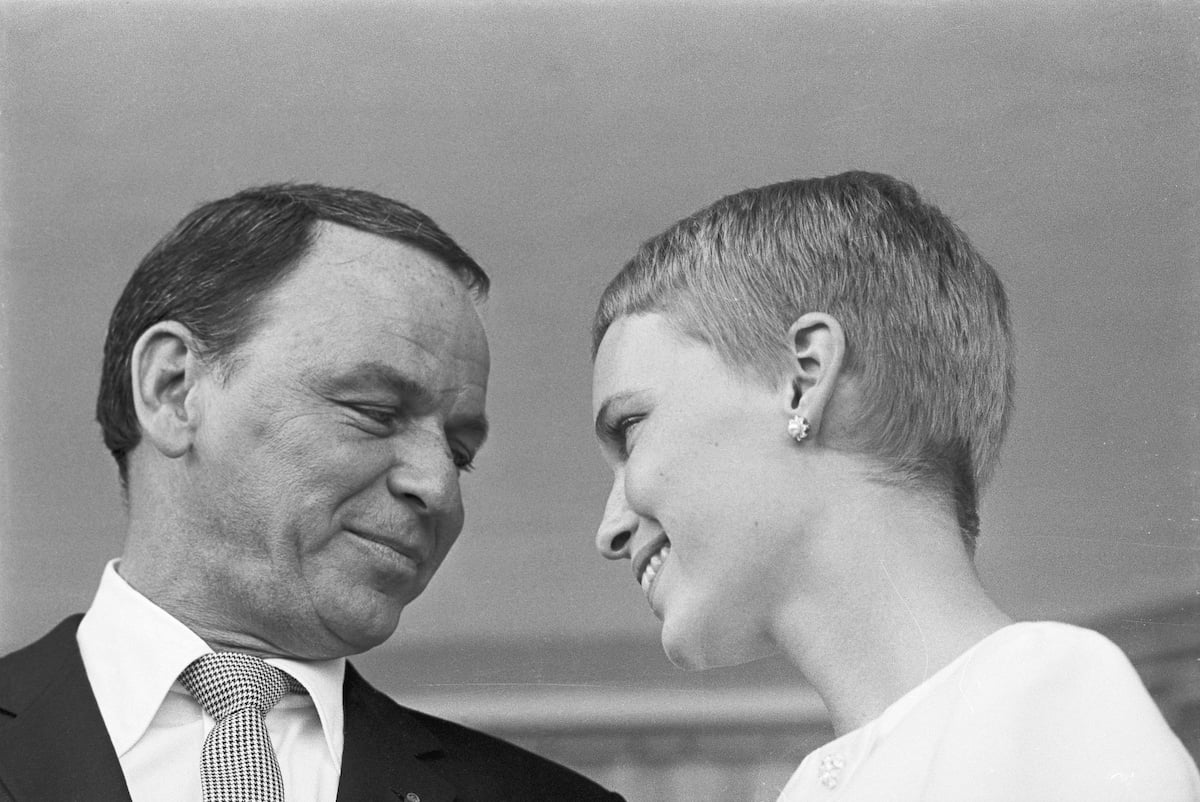 RELATED: What Was Mia Farrow and Frank Sinatra's Age Difference When They Got Married?
Frank Sinatra warned Mia Farrow about Woody Allen
In 1992, Farrow discovered her partner, filmmaker Woody Allen, had been sexually abusing their daughters Dylan and Soon-Yi. When Sinatra got wind of the situation, he was ready to come to his ex-wife's defense.
According to Woody Allen biographer David Evanier, Sinatra offered to have Allen's legs broken in her testimony during Farrow's 1993 custody battle with the superstar director. Sinatra himself never confirmed the story, but Evanier wrote in his biography that a singer named Frankie Randall secretly told concert producer Len Triola about Sinatra's anger.
"Frank wanted [Woody Allen] f*cking clipped. Taken out. That's what he wanted," Triola claimed. "Frank loved Mia. He spoke to three people every day — his wife, his daughter Nancy, and Mia."