Mia Farrow Got Her Iconic Pixie Cut to Spite Frank Sinatra
Frank Sinatra and Mia Farrow had a whirlwind romance, but they weren't without their problems. After a disagreement, she chopped her hair.
Frank Sinatra and Mia Farrow married in 1966, to the surprise of many. He was 30 years her senior, and they hadn't told many people about the impending marriage. Though the couple was in love, they were not without their problems. When Sinatra disinvited Farrow to a family event, she chopped her hair to get back at him and feel more adult.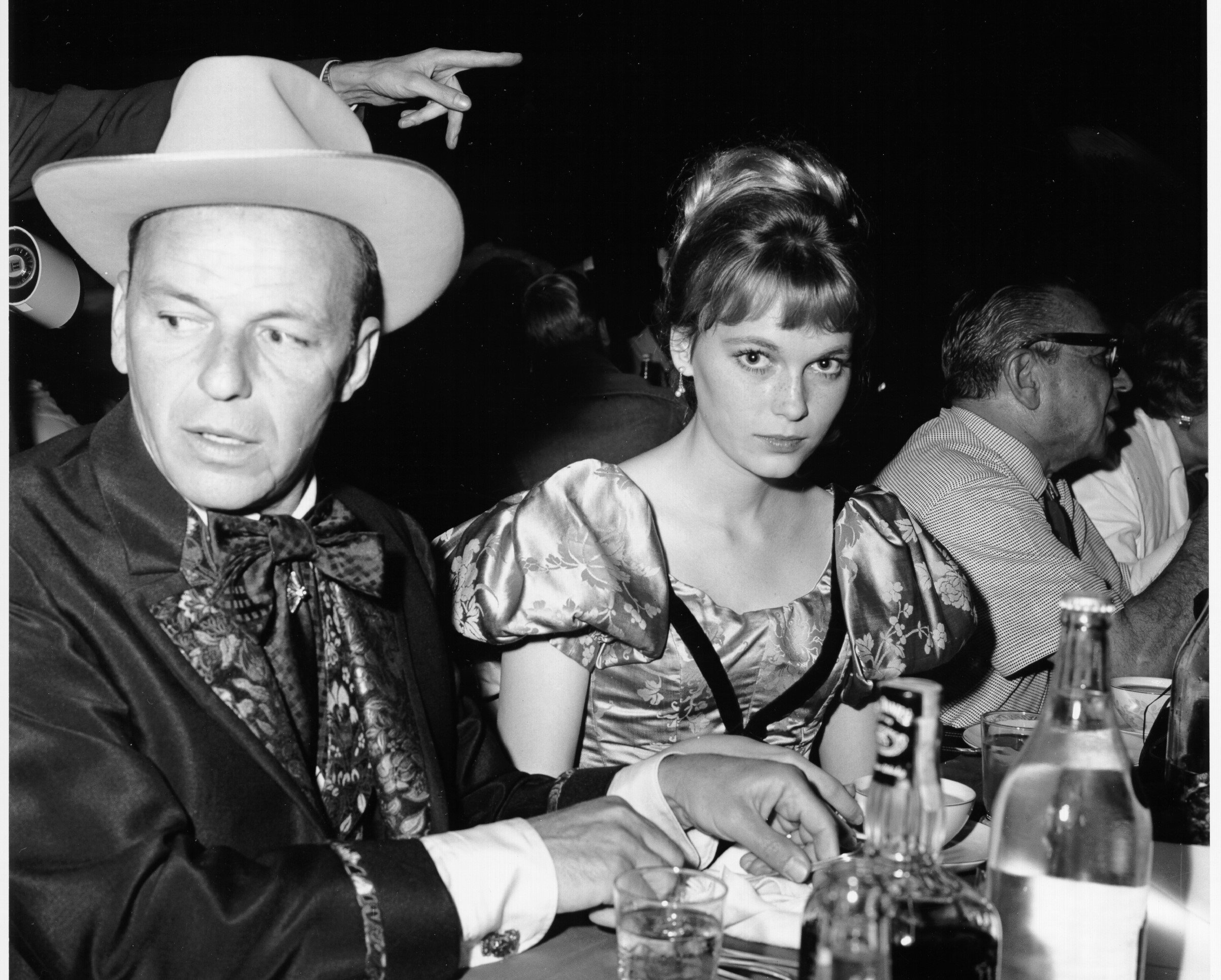 Mia Farrow and Frank Sinatra met when she was 19 years old
Farrow embarrassed herself when she first met Sinatra. He'd invited her to talk to him, and when she sat down, the contents of her bag spilled onto the floor and under his chair. A stale donut, can of cat food, ChapStick, and her retainer scattered. She jumped up to grab her belongings and flee.
"I thought the only thing I could do was to get out of there with any shred of dignity that might remain," Farrow said per the book Frank Sinatra: Behind the Legend by J. Randy Taraborrelli (via the New York Post). "And as I stood up to leave, his eyes met mine, and my heart stopped, you know? Everything came together. I was just so alive in that moment."
Sinatra also felt an immediate connection.
"I was hers, instantly," he said. "I loved that hair, man. I think the hair's what got me."
She cut her hair short to spite him
In 1965, Sinatra's first wife Nancy Barbato and their two daughters planned the singer's 50th birthday party. Though Barbato didn't believe the relationship between Farrow and her ex-husband was serious, she suggested that he invite her to the event. On the night of, however, Sinatra rescinded the invitation.
"It's just not going to work," he said. "My son called and he's upset, and his sisters are upset. I don't know. Just do me a favor, Mia, and don't go, OK?"
She was devastated. The next day, she arrived at the set of the soap opera Peyton Place an hour late. She walked into the dressing room, grabbed a pair of scissors, and chopped off the long hair that Sinatra loved so much.
"I picked up a pair of scissors and cut my hair to less than an inch in length," she explained.
It was a speedy hack job, but Farrow hoped the haircut would make her seem older.
"She came back a minute and a half later," Peyton Place director Jeffrey Hayden said. "She walked over to me, held up her hand full of the hair from her head, and she said, 'Jeff. No more little-​girl stuff.' And handed me all her hair."
Mia Farrow and Frank Sinatra divorced after two years 
Sinatra and Farrow stayed together for two years but eventually divorced when his demanding nature became too much for her.
"Sinatra divorced Farrow because he demanded that she drop out of filming Rosemary's Baby after threequarters of the movie had been filmed, to co-star with him in a forgettable movie The Detective," Sinatra's biographer Darwin Porter said, per Express. "That was Sinatra being crazy, he'd do things like that. Mia loved him but his demands were unreasonable. She couldn't do it."
Despite this, they remained close until the end of Sinatra's life.
"She never stopped loving him," said Porter. "Sinatra was the love of her life. It was a love affair that continued even after their divorce and they remained close till the end. She told friends that she was still very much in love with him."