Mia Farrow's Children: How Many Kids Did She Have With Frank Sinatra?
Mia Farrow is best known for her relationship with Woody Allen, but prior to their controversial romance, she was married to Frank Sinatra. And there remain some lingering questions regarding a few of Mia Farrow's children. So, how many kids did she have with Sinatra? Here's what the rumors suggest.
Mia Farrow was briefly married to Frank Sinatra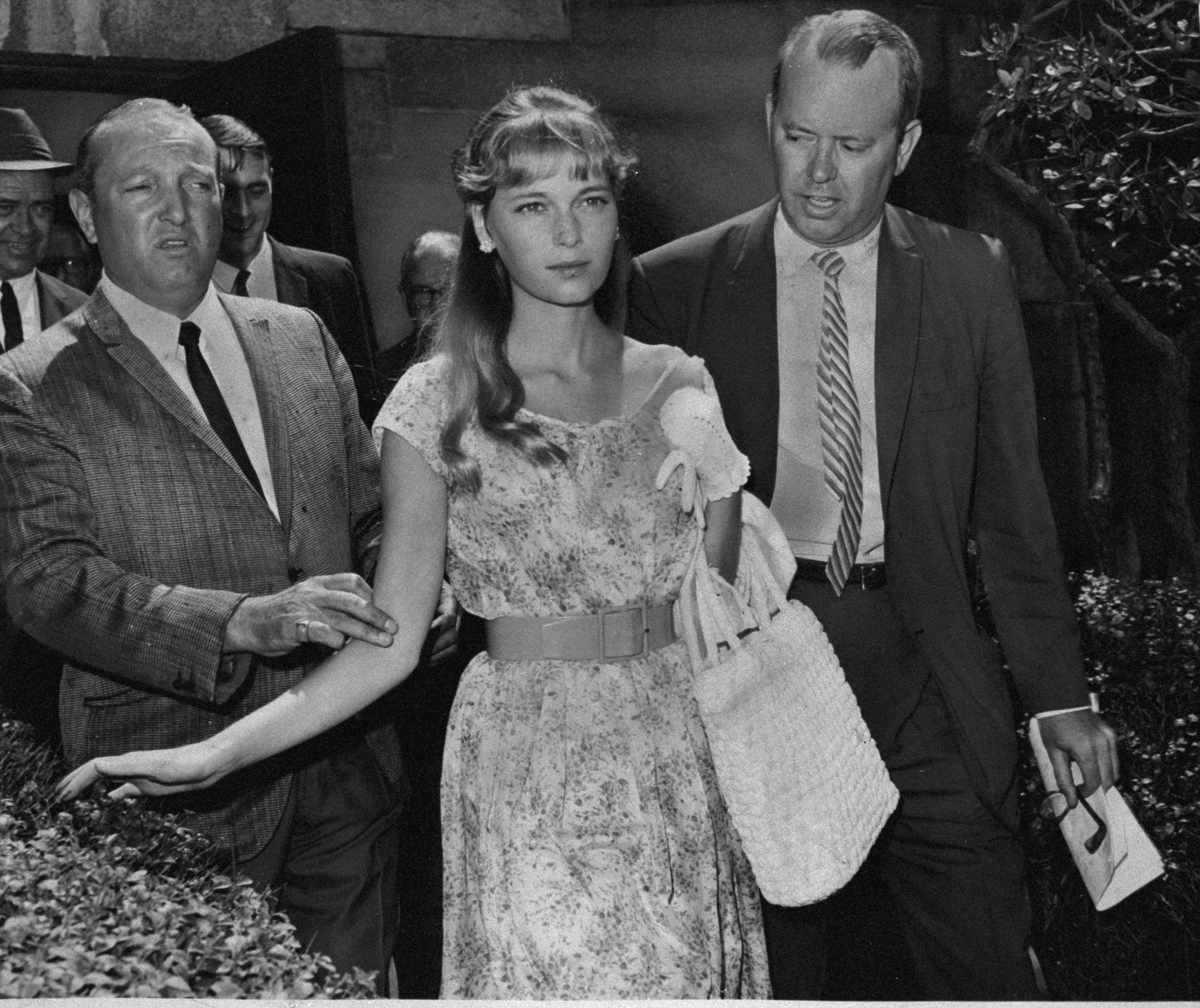 It was 1964 when Mia and Sinatra first met. She was just 19 when he was 49, but their serious age difference didn't stop them from pursuing a romance.
"How old are ya, kid?" he allegedly asked Mia.
"That's hardly a question to ask a lady," she said back. "I'm just 19."
While there was awkwardness between them, they seemed smitten. They married in July 1966 when Mia was just 21 years old — and the majority of their friends and family didn't know they were planning on tying the knot.
Unfortunately, there was trouble between them when it came to Mia's acting career. Sinatra was very traditional, and he wanted his wife to stay home — but Mia wanted to continue acting. Eventually, Sinatra served Mia divorce papers while she was on the set of one of her films.
"Sinatra divorced Farrow because he demanded that she drop out of filming Rosemary's Baby after three-quarters of the movie had been filmed to co-star with him in a forgettable movie The Detective," Sinatra biographer Darwin Porter told The Express. "That was Sinatra being crazy, he'd do things like that. Mia loved him but his demands were unreasonable. She couldn't do it." The two officially divorced in 1968.
What are Mia Farrow's children's names?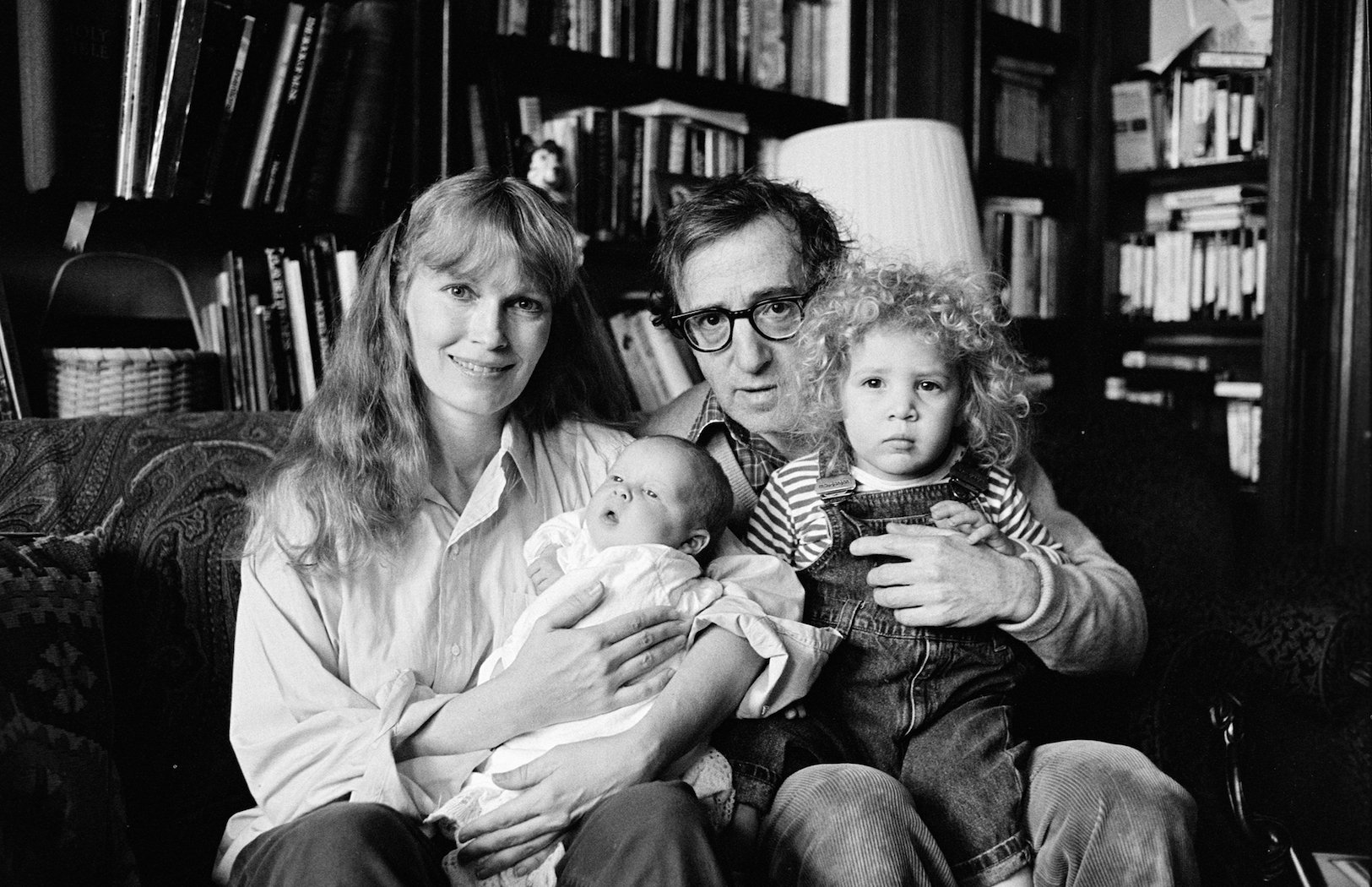 Mia and Sinatra were only married for a brief time, but their love story lives on. And Mia's now known for many children. So, who are Mia's kids — and what are their names?
Matthew and Sascha Previn were born in 1970 to Mia's second husband, André Previn. Lark Song Previn was then adopted in 1973, Fletcher Previn was born in 1974, Summer "Daisy" Song Previn was adopted in 1976, and Soon-Yi Previn was adopted in 1978.
Mia and Allen finally met in 1979 and started their 12-year relationship in 1980. Together, they adopted Moses Farrow in 1980 (originally adopted by Mia alone but then was co-adopted by Woody), and Dylan Farrow in 1985. She and Allen had Satchel O'Sullivan "Ronan" Farrow in 1987 after years of having trouble conceiving.
After Mia and Allen parted ways, Mia continued to adopt children of her own. She adopted Tam Farrow and Isaiah Farrow in 1992, Quincy Farrow and Thaddeus Wilk Farrow in 1994, and Frankie-Minh Farrow in 1995.
Is Ronan Farrow Frank Sinatra's son?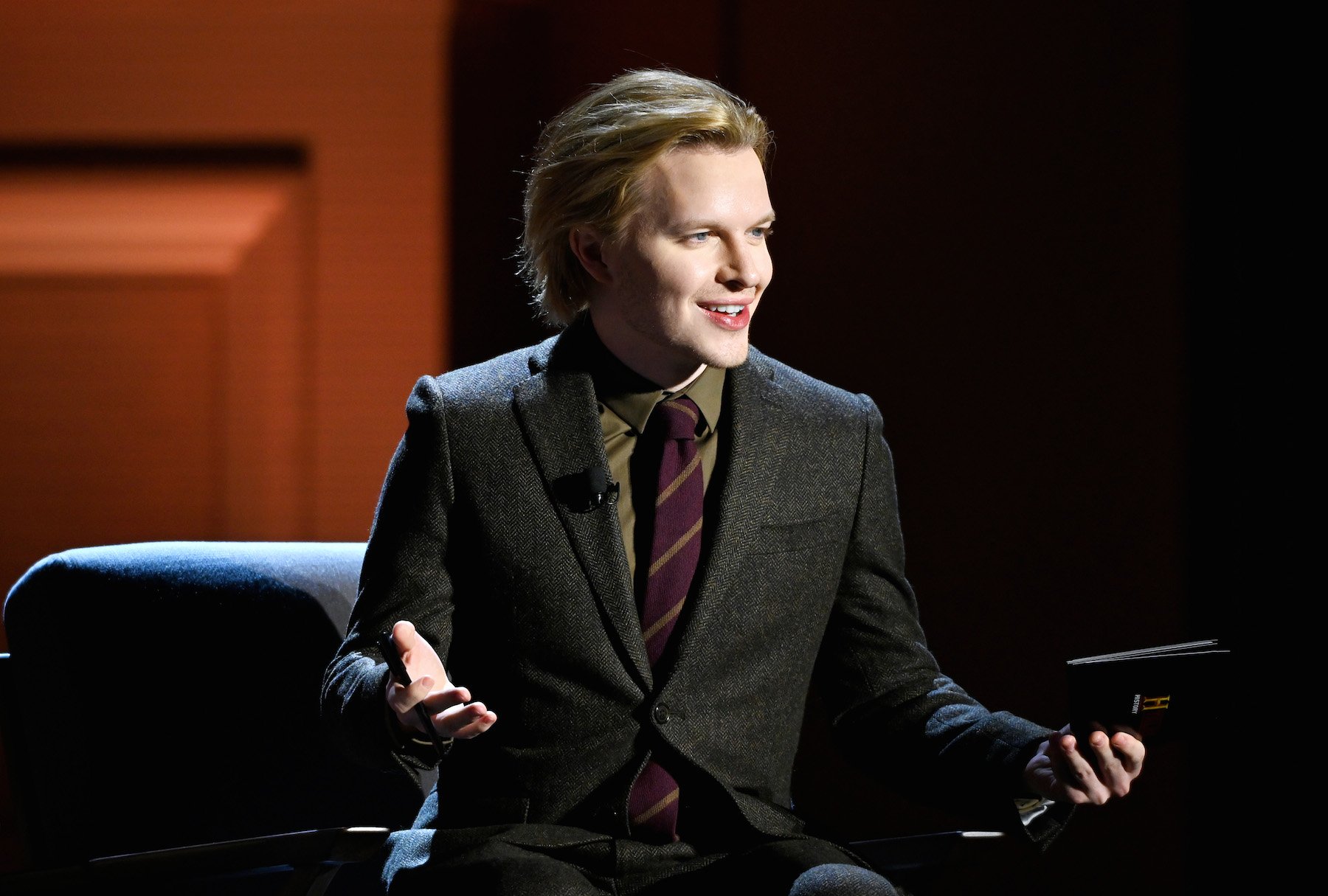 RELATED: Did Woody Allen Finally Admit Ronan Farrow is not His Biological Son?
On paper, it looks like Mia and Sinatra didn't have any children together. But there are plenty of rumors to suggest Ronan might actually be Sinatra's son.
Vanity Fair notes Sinatra and Mia stayed in contact post-divorce, and they maintained a close relationship. The two also stayed connected through Mia and Allen's relationship, which lead to the rumor that Ronan Farrow might actually be Sinatra's son. When the Vanity Fair interviewer asked Mia if this could be true, she said, "Possibly," though no DNA tests have been done to prove it. If it's true, this would mean Mia and Sinatra have one child together.
It seems Ronan is quite close with the Sinatras as well. "He is a big part of us, and we are blessed to have him in our lives," Nancy Sinatra Jr. said of Ronan. She also said she and Mia "have been like sisters. My mother is also very fond of her. We are family and will always be."
Check out Showbiz Cheat Sheet on Facebook!