'Miami Vice': Stanley Tucci's TV Debut Preceded His Return as a 2nd 'Vice' Character
Like many other actors before him, Stanley Tucci broke through in the business after appearing on 'Miami Vice.' But Tucci played a few roles.
Can an actor die and come back to life on the same show? Of course. It's TV, where anything can happen. In some cases, an actor might even return as someone else. That happened on Miami Vice when Martin Ferrero died in the pilot as Trini DeSoto and was reborn in his recurring role as Izzy Moreno. And it happened again later with Stanley Tucci.
In Tucci's case, his first Vice appearance was a big one. Prior to that, the Peekskill, New York-born didn't have many screen credits to his name. But like Bruce Willis, Jimmy Smits, and John Turturro before him, Tucci would achieve great fame as an actor in the years after his Miami Vice work.
For Tucci, it just took a little bit longer. After his second and third appearances on Vice (the latter two as his second character), he began landing the roles that bridged into his long and successful film-acting career.
Stanley Tucci made his TV debut on 'Miami Vice' Season 3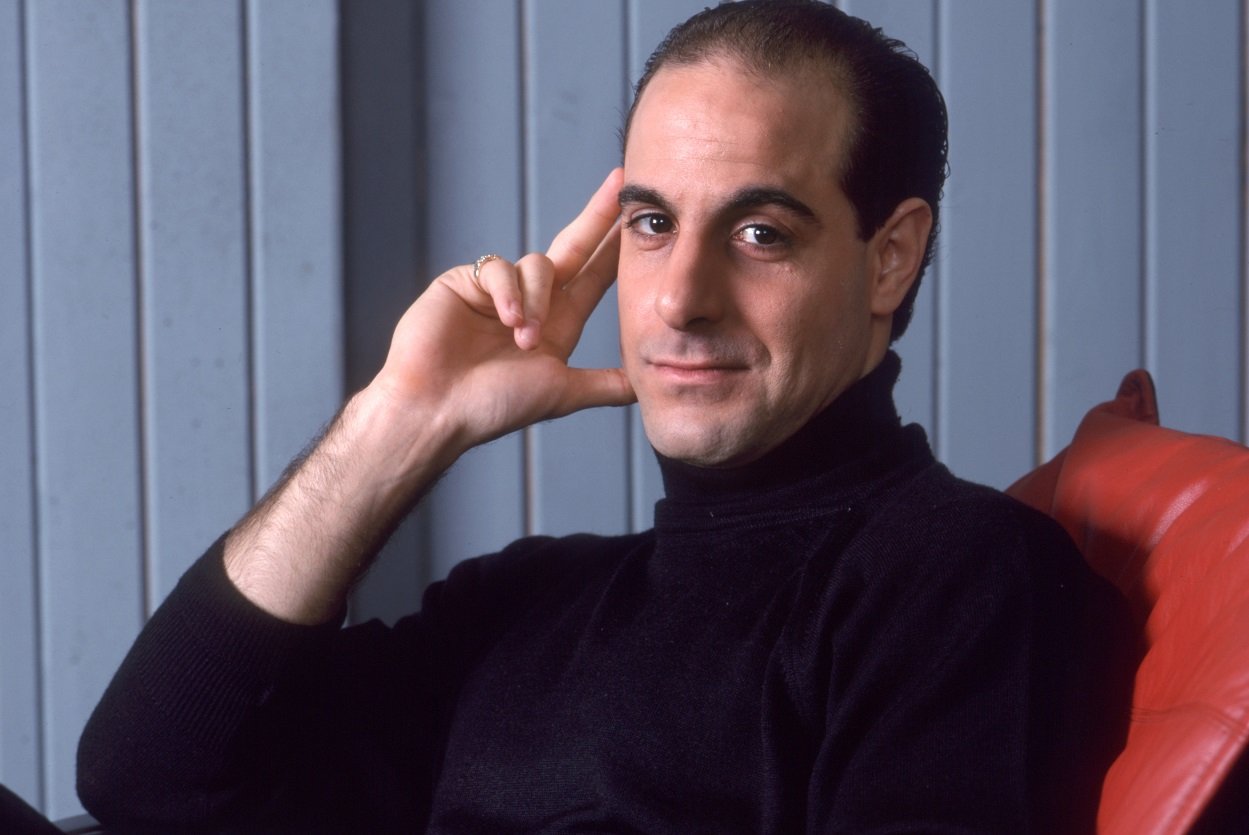 With 22 episodes to crank out per season, Miami Vice didn't always feature the best scripts. Yet writers always knew they'd get strong performances from Don Johnson (Sonny Crockett) and Philip Michael Thomas (Ricardo Tubbs), and guest stars often got the chance to joust with the Vice leads.
Tucci didn't have that opportunity as Steven DeMarco in "Baby Blues" (season 3 episode 9, 1986). However, Tucci did get to work opposite Saundra Santiago (Gina Calabrese) and Olivia Brown (Trudy Joplin) in that turn, which represented his TV debut.
By then, Tucci had played a small role in Prizzi's Honor (1985), but his work as the sharp-dressed family man DeMarco was his first time credited on the small screen. And he turned in a fine performance in the role, which included two scenes of work.
Miami Vice producers must have agreed. The following year, they brought Tucci back to play a more sinister role in the season 4 premiere. And Tucci delivered again.
Tucci returned as gangster Frank Mosca twice more in season 4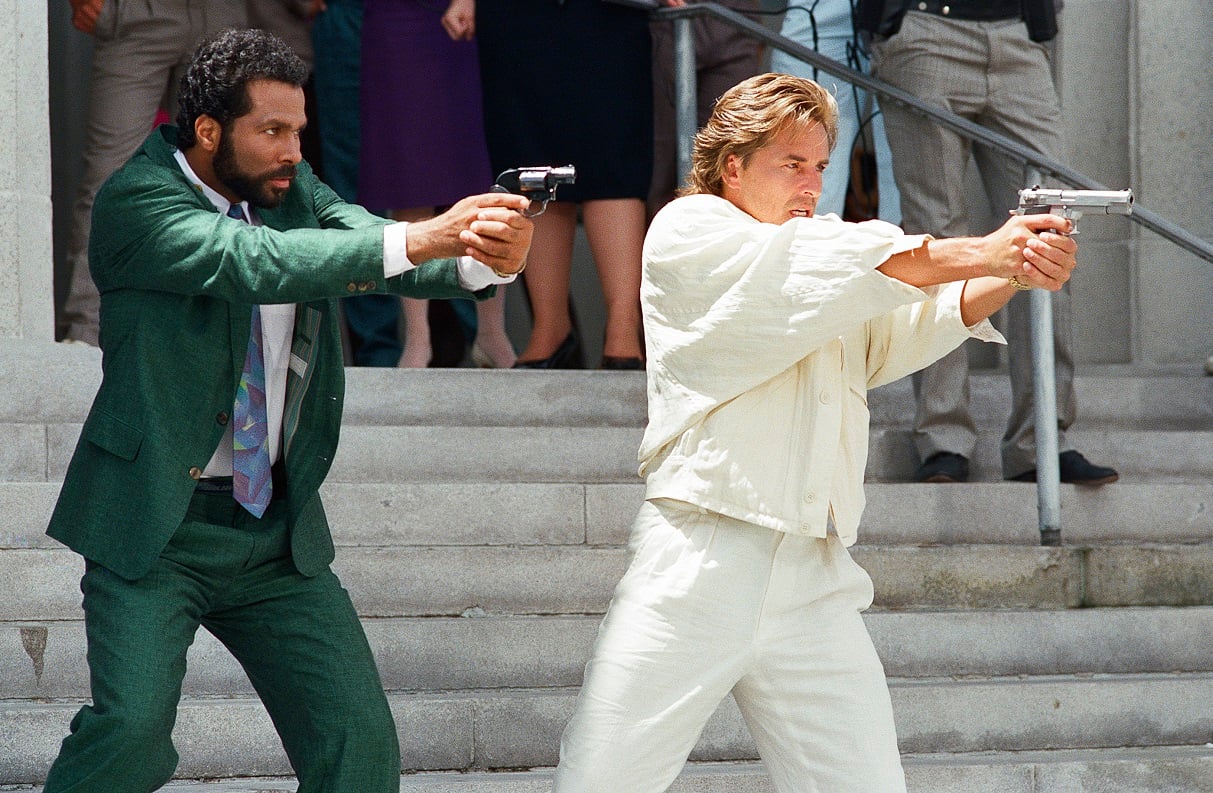 In "Baby Blues," Tucci got to assert himself as a witness to a crime who did not want to testify before a grand jury. It's a role with some guts to it, but it was nothing compared to his next Miami Vice character: Frank Mosca, a smooth gangster who makes his first appearance in "Contempt of Court" (season 4 episode 1, 1987).
Mosca (Tucci) feels so comfortable on trial that he passes out chocolates in the courtroom with not a care in the world. Later, we find him dining in style with a gourmet meal served over a tablecloth in a jail cell. Mosca definitely has style.
The character also had staying power. As with a few Miami Vice villains before him, Tucci's Mosca lived to tell his tale after "Contempt of Court." Later in the season ("Blood & Roses," episode 19, 1988), the vice squad gets one more shot at Mosca. It would mark Tucci's third appearance on the classic show. The following year, his film career took off.