Michael B. Jordan and Lori Harvey's Nicknames for Each Other Are Adorable, Yet Unexpected
Women around the world are heartbroken over the romance between Michael B. Jordan and Lori Harvey. Earlier this week, the A-listers made it Instagram official after sparking romance rumors in late 2020.
Since then, the two have been putting their love for each other on display. They've even proved their relationship is the real deal by giving each other cute yet unconventional nicknames.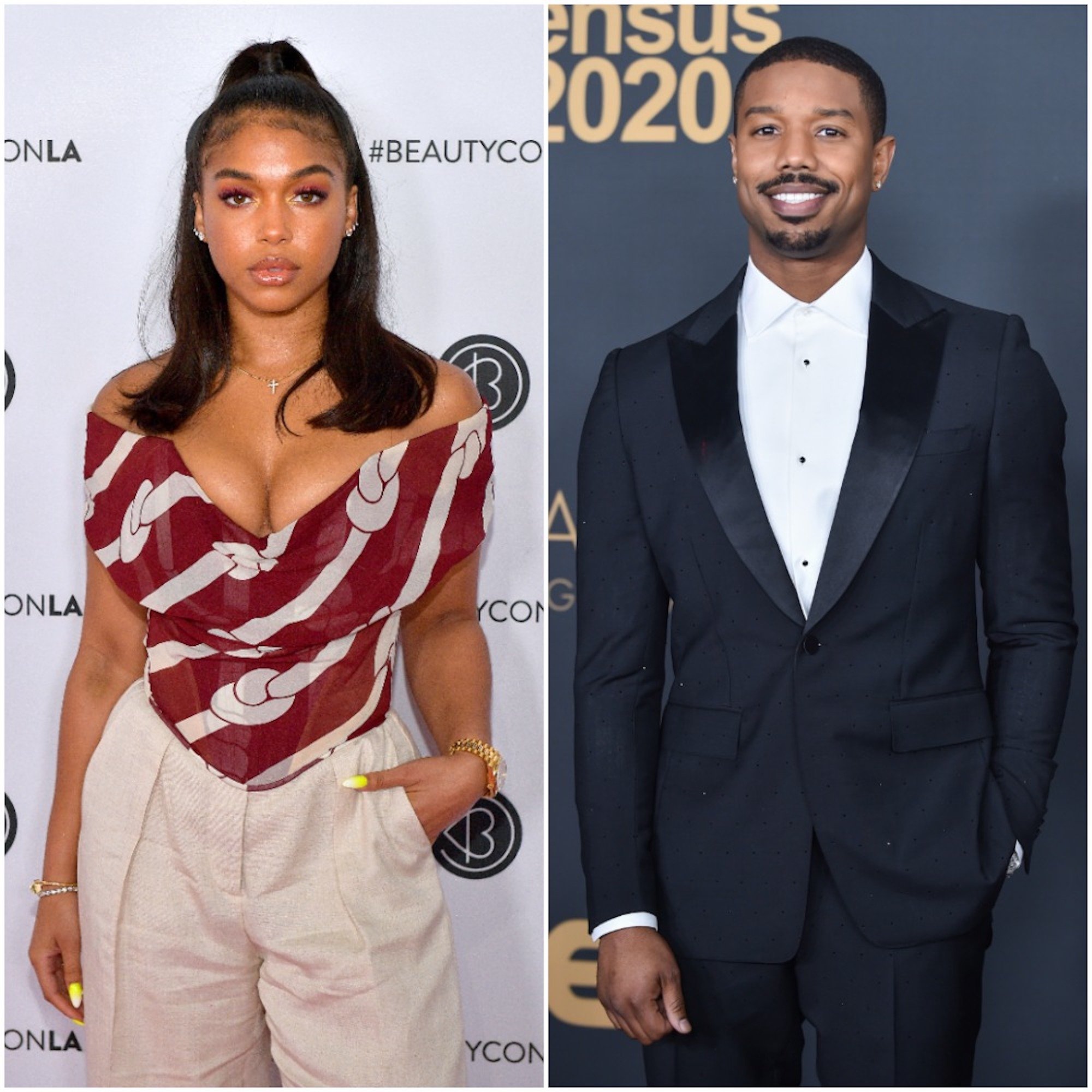 Michael B. Jordan showed his love for Lori Harvey on Instagram
Jordan and Harvey may have just started dating, but it's clear these two are deep in the honeymoon phase from their recent social media exchange.
On Jan. 13, the step-daughter of comedian Steve Harvey took to Instagram to share a series of bustier-clad photos of herself dipping her fingers into a vanilla cake in honor of her 24th birthday.
Shortly after she shared the post to her feed, Jordan took to the comments to gush over the sexy photos. While doing so, he revealed his cute pet name for Harvey, writing, "Gimmie!! Sheeesh!! Happy Birthday Turtle!!"
The model responded to her beau's flirty comment with her own moniker for the Black Panther actor. "Thank you nugget," she wrote.
But the online exchanges didn't stop there.
In honor of her special day, Jordan sent Harvey a stunning bouquet of white roses. She shared a video of the flowers to her Instagram Story with the caption, "Thank you baby."
He also shared a photo and video of them from what appeared to be their New Year's Eve trip to Utah with the caption, "10:10 HBD," along with the turtle emoji.
Michael B. Jordan and Lori Harvey's flirty comments come a few days after they went public with their romance
Jordan and Harvey's flirty social media exchange comes a few months after they first sparked romance rumors.
The two raised eyebrows in November 2020 after they were spotted exiting a plane in Atlanta together. A few weeks later, the pair were spotted together again getting off a plane in Utah ahead of the New Year.
While it was clear things between Harvey and Jordan were heating up, their romance wasn't confirmed until January 2021, when they finally went Instagram official.
On Jan. 10, both Harvey and Jordan posted some stunning New Years' photos on their respective Instagram accounts.
First, the Just Mercy actor shared a pair of photos showing him and the model at night in front of twinkly lights.
Minutes later, Lori shared a post featuring two different Polaroids of her and Jordan. One of the images shows the actor getting ready to kiss his girlfriend's cheek as she has a huge smile on her face. The other shows the pair standing close together in front of a lit-up Christmas tree.
Though it was initially reported that Harvey was in no rush to go public with her relationship with Jordan, a source recently revealed to HollywoodLife why she ultimately had a change of heart.
"Lori decided to post Michael because it was something he wanted," the source told the outlet. "So she followed his lead. She's very happy that he wanted to let the world know she's his."