Michael B. Jordan Reveals the Greatest Love of His Life, and It's Not What You Think
Michael B. Jordan is still on a hot streak after being named People's "Sexiest Man Alive" for 2020 and after wowing fans with an Alexa ad. He has a few projects on the list, including a director's gig for Creed III and the release of Without Remorse on Amazon Prime.
His love life is in a good place too, as the 34-year-old the actor is in a relationship with another public figure. With so much on his plate, a successful rise in Hollywood, and sweet personal life, what does Jordan consider to be his greatest love in life?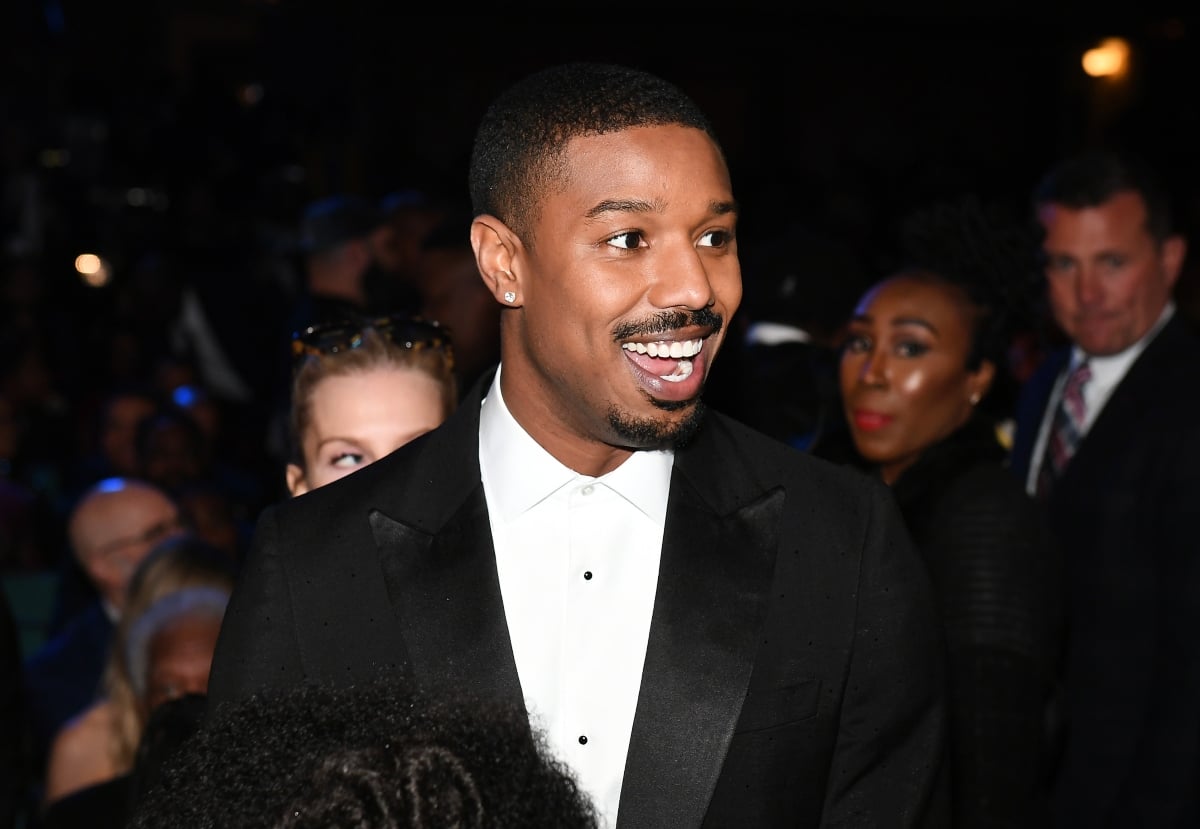 Michael B. Jordan dates Lori Harvey, is busy with show business
Not many kept up with Michael B. Jordan's romances before he linked up with Lori Harvey, but the pair have not been shy about it. Fans now know their pet names for one another: Turtle and Nugget.
The couple stay posting photos and videos on social media, sharing footage from PDA-packed getaways and birthday celebrations. Though they'd been dating for months, they made things Instagram official in January and make a point to express their love for each other.
Jordan is also enamored with work. He confirmed he'll be working with Ryan Coogler on Creed III and is starring alongside Lauren London in Without Remorse which is due to drop in April 2021.
Jordan says food is his greatest love in life
During a Q&A session with Vanity Fair, Jordan answered a series of questions based on the Proust Questionnaire. When asked "what or who" is the greatest love in his life, he responded "food." That aligned with Jordan's reply to a different question about his favorite occupation, which happens to be a chef.
Jordan learned how to cook at a young age under his father's guidance. In a 2011 interview with The Wall Street Journal, he said when he was child, his family ran a food business out of their New Jersey home, and he helped with prep work.
"I helped him cook on the Friday and gave me the money to go to the store and buy chips, candy, or whatever the hell those young punks do at that age," he said.
He added that his dad taught him how to make his first dish. "I know how to make rainbow trout stuffed with couscous. That's the first recipe I ever learned how to make from my dad. I could do it blindfolded now. It started as a chore and then became a love and now it's a passion. I love cooking," said Jordan.
Jordan also owns a rum bar
Many of Jordan's food and drink passions are tied to memories from his childhood. That's what inspired him to become a co-owner in a rum bar in New York City. He told CNBC that as a kid, he used to help his grandmother bake rum cakes, which was a tradition of hers.
He and some friends pulled together to open Las' Lap, a rum spot that also serves Caribbean food. While fans may not catch him in the kitchen, there's a small chance of bumping into him at the spirits hotspot.