Michael B. Jordan Shares What It's Like to Work With Keanu Reeves As a Child
Michael B. Jordan worked with Keanu Reeves as a child and shares what his experience is like.
Michael B. Jordan is one of the new, young kings of Hollywood. With high-profile roles in many major movies and the title of "Sexiest Man Alive," it seems like there is little that Jordan can't do.
He's a big star himself, but when it comes to other high-profile stars, there is at least one who renders the young actor speechless. In a recent interview, Jordan opened up about one of his first movie roles and what it was like to work in the film with none other than Keanu Reeves. 
Michael B. Jordan is one of Hollywood's hottest commodities
Jordan was born in California in 1987. As a toddler and into elementary school, Jordan worked as a child model before deciding to transition to a career in acting.
By the late '90s, he had started appearing in several high-profile television shows, including Cosby and The Sopranos. After several years of garnering valuable experience, Jordan landed his first feature film role — Hardball, opposite Keanu Reeves.
Jordan worked consistently throughout the years that followed, appearing in everything from HBO's The Wire to the cult-classic drama Friday Night Lights. He earned rave reviews no matter what he did. In 2013, Jordan acted in the hit movie Fruitvale Station, an intense, dramatic film that would ultimately serve as his big breakthrough role.
Immediately following Fruitvale Station, Jordan appeared in back-to-back hits like Creed and Black Panther — the latter becoming one of Marvel's crown jewels. For many, Jordan stole the show, becoming one of the most exciting sensations in the Marvel Cinematic Universe. 
What did Michael B. Jordan say about working with Keanu Reeves?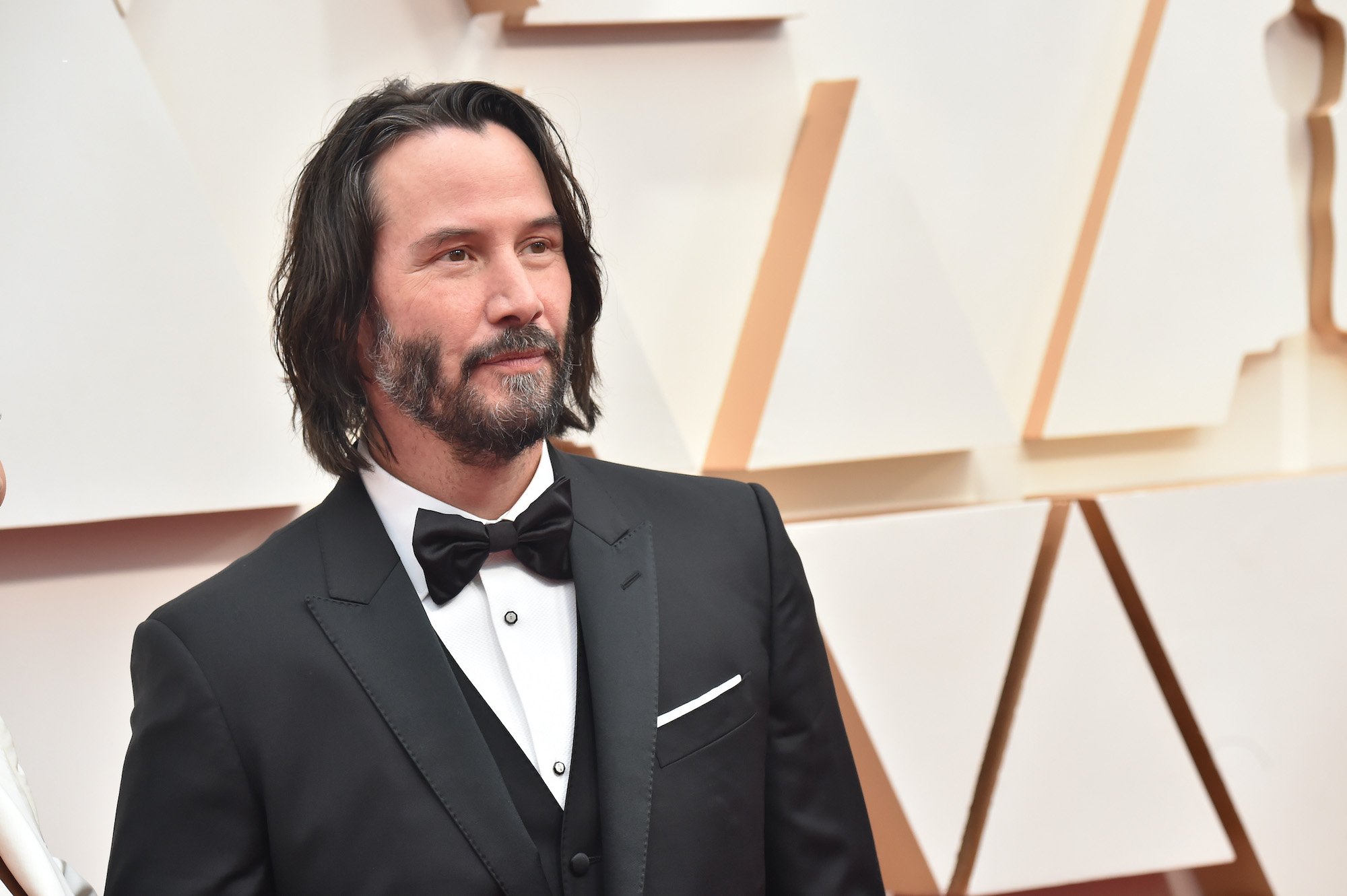 In recent years, Jordan has continued his hot streak, acting in Creed II and Without Remorse. The young star is set to make his directorial debut in the upcoming Creed III, a film that is highly anticipated by fans of all ages.
He has also become one of Hollywood's most bankable stars, making headlines on a daily basis. Still, all superstars have to start somewhere, and Jordan hasn't forgotten his years as a child performer.
Notably, Jordan has fond memories of his time on the set of Hardball. Speaking out in a recent interview, Jordan praised the star of the film, Reeves, admitting that "the kids would goof around with Keanu, re-enacting scenes, like dodging bullets in slow motion. They were in awe of Keanu."
Jordan went on to describe how Reeves took the entire cast of Hardball out to dinner, giving them all a chance to meet his close friend, Laurence Fishburne — a magnanimous act that made an impression on the young actor: "To this day, I still remember thinking to myself in astonishment, 'I guess this is what movie stars do — take their casts out to dinner with other big actors.' So much respect for Keanu and Laurence."
Keanu Reeves is one of the most iconic actors of his generation
Reeves is, of course, one of the biggest actors in Hollywood, a star who has appeared in action films like Speed and The Matrix trilogy. Reeves has enjoyed a particularly lucrative career resurgence in recent years, partially thanks to the success of his hit John Wick franchise of films.
Through it all, Reeves has remained humble and low-key, a man who eschews social media and is always ready to help his fellow man. It is a small wonder that Michael B. Jordan holds Reeves in such high regard.