'Creed III': Michael B. Jordan Explains Why Sylvester Stallone's Rocky Won't Appear
'Creed III' director/star Michael B. Jordan explains why Sylvester Stallone won't return as Rocky in the new movie.
Even before it was official, rumors swirled that Michael B. Jordan might direct Creed III. So fans weren't surprised when Jordan's directorial debut became official. However, the absence of original Rocky star Sylvester Stallone was shocking. He played Rocky Balboa in eight movies, including two Creed films. Now Jordan addressed why Stallone isn't in Creed III.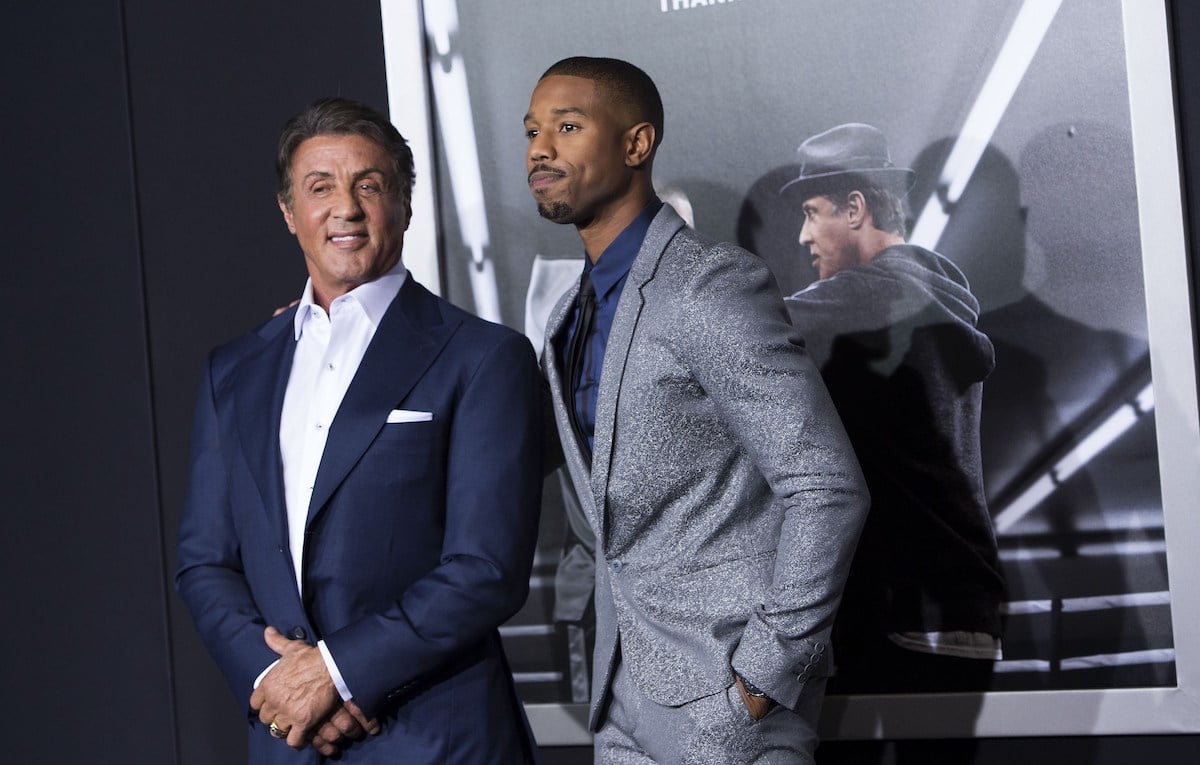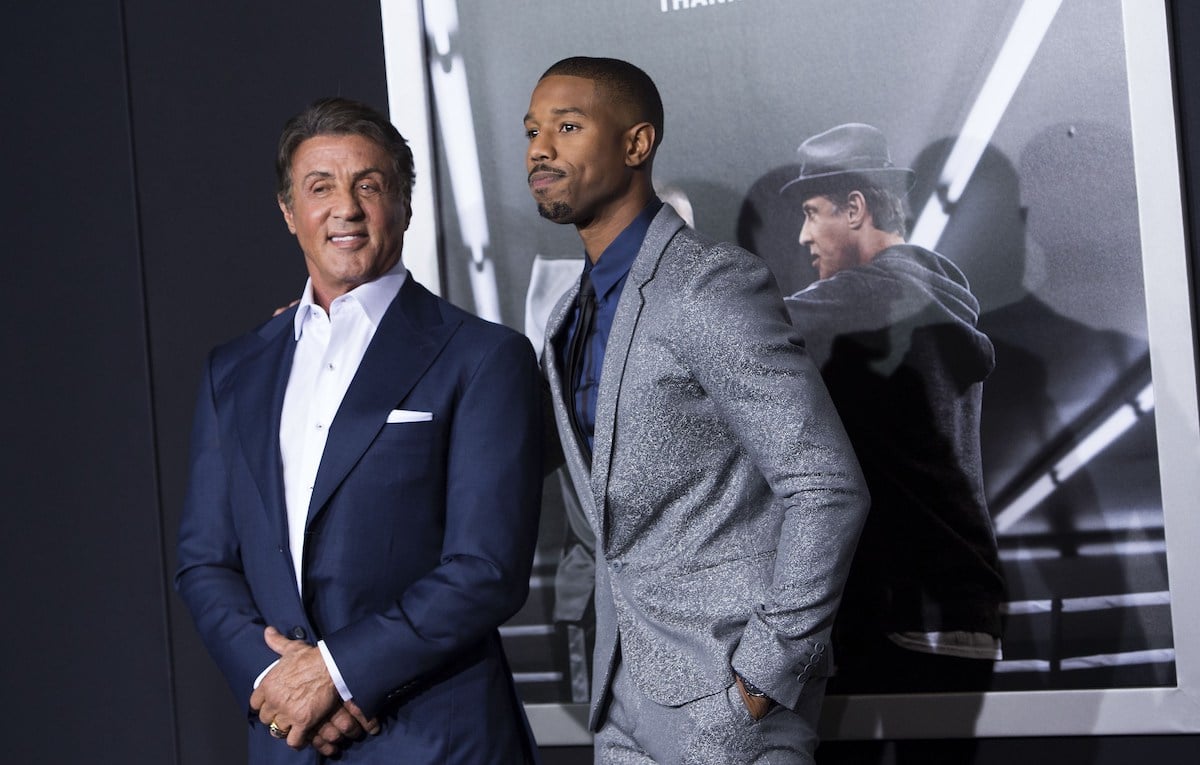 What we know about 'Creed III' so far
The Creed series is, of course, a spinoff/sequel to the original run of Rocky movies. From 1976 to 2006, Stallone played boxer Rocky Balboa to much acclaim. In fact, the actor wrote or co-wrote most entries in the series — including Creed II — and even directed four of them. For the first time, Jordan's Adonis "Donnie" Creed will be without his mentor in Creed III.
Much like Stallone, Jordan will step behind the camera for the project. But fans don't have much other information. Co-stars Tessa Thompson and Phylicia Rashad will presumably return as Donnie's wife and stepmother. And Zach Baylin — who wrote the forthcoming King Richard starring Will Smith — will write the movie. But Creed III plot details remain scarce.
Michael B. Jordan addresses why Sylvester Stallone isn't in it
Rocky Balboa is inarguably Stallone's most iconic character. So the notion of a film set in that world happening without him might be a tough sell for longtime fans of the Rocky franchise. But according to what Jordan told IGN, the time is right for Donnie to step into the ring without Rocky by his side.
"Yeah, I think that Sly let it be known that he wasn't coming back for this one but I think, you know, his essence and his spirit… there's always going to be a little bit of Rocky within Adonis. But this is a Creed franchise, and we really want to build this story and this world around him moving forward. So it's always respect and always a s**t-ton of love for what he's built. But we really want to push and navigate Adonis forward and the family that he created. So hopefully you guys will love what I'm thinking… what we're cooking up. I think it's going to be something special."
To Jordan's point, Creed II did hinge largely on Rocky's past. Sure, Ivan Drago (Dolph Lundgren) is the man who killed Donnie's father way back in Rocky IV. But the movie was as much about Rocky's legacy as it was about Donnie's. And the story as a whole did feel fixated on looking back rather than forward. Creed III sounds like it aims to amend that a bit.
Will Sylvester Stallone's Rocky die in 'Creed III'?
With Stallone officially out of Creed III, fans are speculating about whether the franchise will kill off Rocky Balboa. After all, the character was diagnosed with cancer in Creed. And though he was in remission in Creed II, it would be easy enough for Creed III to reveal Rocky's illness returned in a fatal manner in between movies. Still, the movie doesn't have to kill Rocky.
Or the Creed franchise might want to leave the door for Stallone to return one last time if he wants. Besides, Rocky's story came to a satisfying conclusion in Creed II, with the boxer reconnecting with his son Robert (Milo Ventimiglia). If Creed III wants to leave this happy ending untouched, it can very well do so. And perhaps it should. Fans will have to wait and see.
Creed III is currently scheduled to hit theaters on Nov. 23, 2022.