What Is Michael Caine's Real Name?
Long before he was Sir Michael Caine, the celebrated actor had another name entirely. Learn what he was called at birth, and when he changed his name.
Michael Caine is an icon of television and film. The British actor has appeared in well over one hundred films throughout his career. While many fans know Caine for his impressive body of work, including movies like The Quiet American and The Man Who Would Be King, few of those fans likely know about his early life. This includes the truth behind the stage name that he officially adopted just a handful of years ago. 
When did Michael Caine start acting?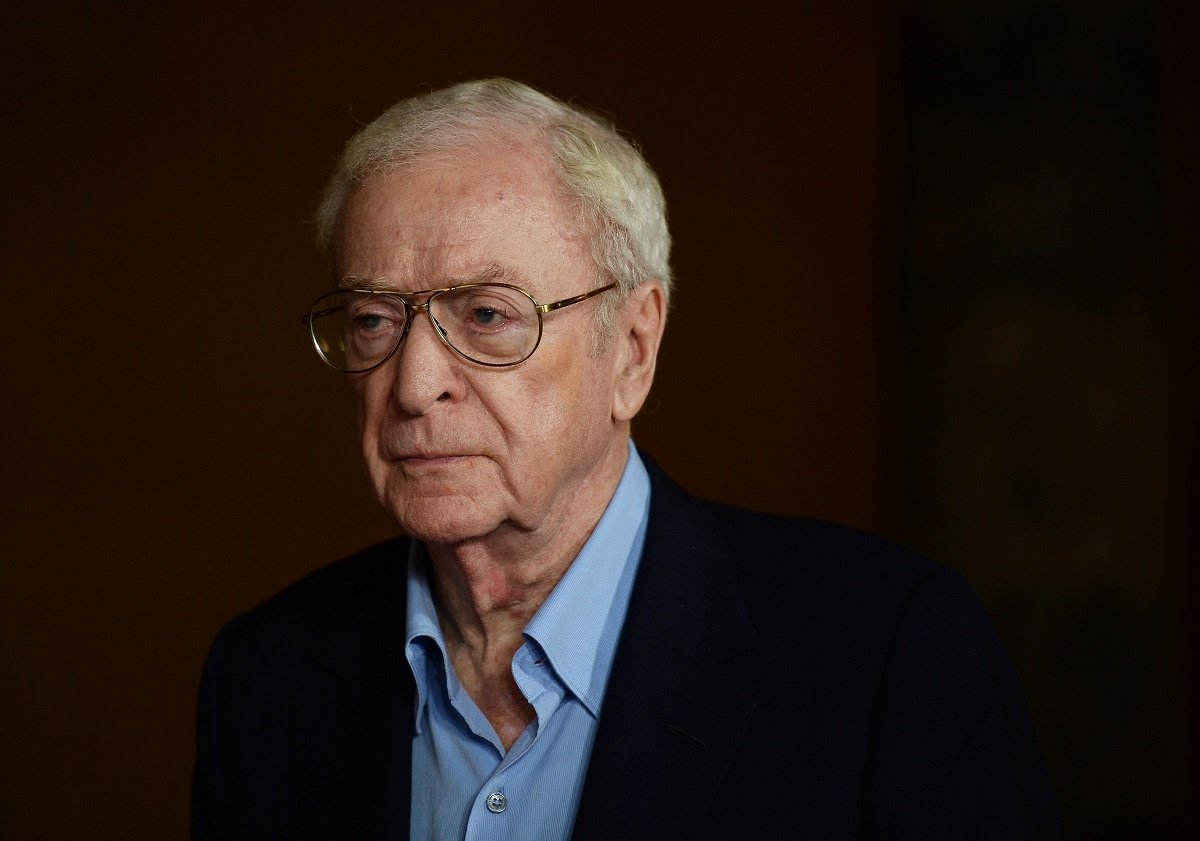 Before becoming one of the top-grossing movie stars, Michael Caine was born Maurice Joseph Micklewhite Jr. in 1933. Raised in London, England, by parents who worked primarily with food. When Caine was 10 years old, he started acting in school plays. Although he felt an affinity for the performing arts, he did not initially pursue acting as a career. Caine worked as a clerk and messenger for a film company before serving in the British Army.
In 1950, Caine officially embarked on his acting career, initially taking on the fake name "Michael White" to perform minor walk-on roles with a local acting company. It wasn't until 1954 that Caine decided to change his stage name from "Michael White" to "Michael Scott," and finally, "Michael Caine," after getting inspired by the film The Caine Mutiny, according to The Guardian.
When did Caine officially change his name?
Throughout the remainder of the '50s and into the '60s, Caine acted in various projects, from television serials to movies like Zulu. Although Caine received recognition for his work, it wasn't until the '80s that he achieved widespread success after the release of films such as Educating Rita and Hannah and Her Sisters.
By the '90s, Caine was a massive movie star. People all around the world knew his face. Still, Caine didn't decide to officially change his name until 2016, when The Sun reports that he'd decided to legalize it — the culmination of a career more than five decades in the making. 
"I changed my name when all the stuff started with ISIS," he told The Guardian. "An airport security guard would say, 'Hi, Michael Caine,' and suddenly I'd give him a passport with a different name on it. I could stand there for an hour. So I changed my name."
What are Caine's most popular films?
Michael Caine has appeared in dozens of beloved movies over the years – from The Muppet Christmas Carol to Dirty Rotten Scoundrels. Possibly one of Caine's most beloved roles is as Alfred Pennyworth in Christopher Nolan's The Dark Knight trilogy. To many comic book movie fans, Caine's version of the iconic butler is the best film incarnation of the character. 
Caine has won multiple awards and honors for his work, including two Academy Awards and six overall nominations. He is also widely considered one of the greatest actors of all time, receiving a place of honor alongside such legendary names as Sean Connery (his co-star in The Man Who Would Be King), Sir Laurence Olivier, and Paul Newman. Despite his age, Michael Caine continues to act into his 80s. He appeared in the 2021 film Best Sellers alongside Aubrey Plaza.