Michael Caine Hits Back at News That He's Retired From Acting
Sometimes, the biggest Hollywood stars aren't the ones fans might expect. Naturally, most people probably assume that A-list stars account for the highest-grossing actors throughout the industry. And yet, Michael Caine remains one of the actors with the most impressive filmographies. So imagine fans' shock when reports came rolling in about Caine's retirement. About that, the actor — who has appeared in more than 130 movies — has something to say.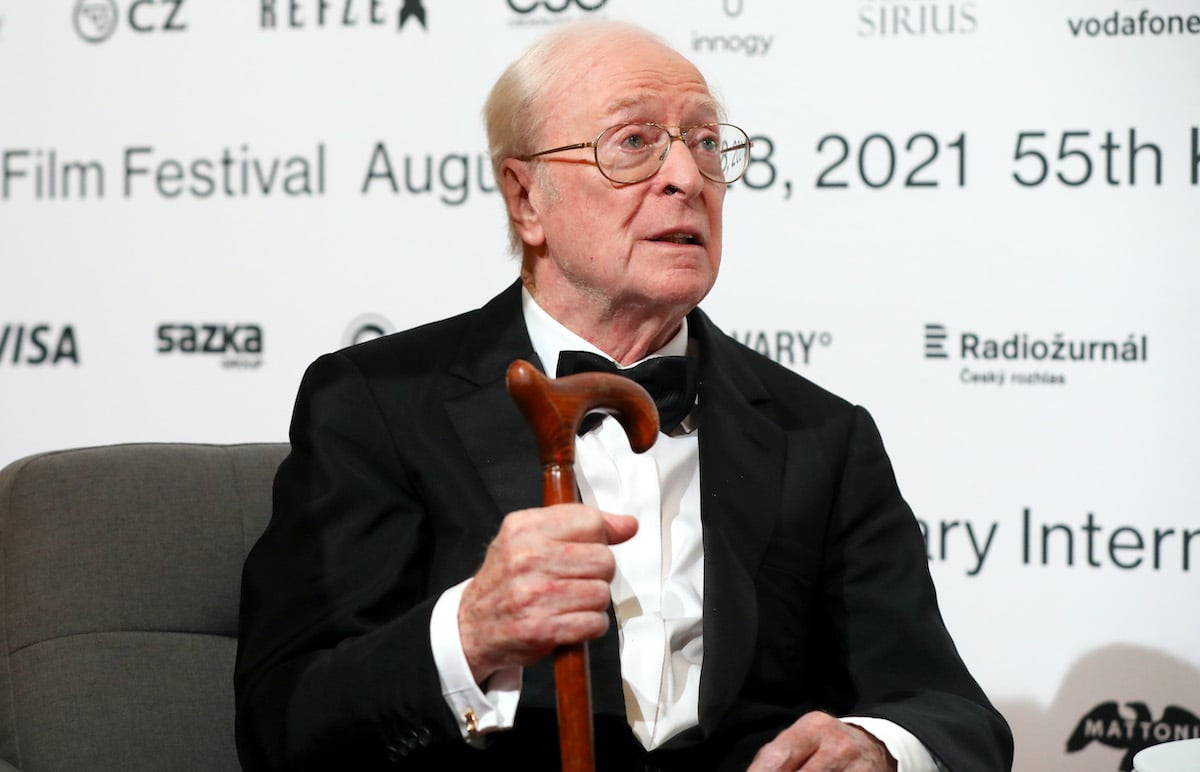 Rumors claimed Michael Caine planned to retire from acting
News that Caine planned to retire didn't come out of thin air. In fact, the actor himself revealed his 2021 comedy-drama Best Sellers would be his final movie. Caine credited the decision to a lack of options for an 88-year-old star, his own disinterest in recent offers, and his health, including an ongoing spinal issue. And at the time, the actor seemed adamant in his willingness to leave Hollywood behind.
After all, many iconic actors in Caine's age range — such as 84-year-old Jack Nicholson and 91-year-old Gene Hackman — left the silver screen years ago. In the case of Hackman (Caine's co-star in the 1977 war film A Bridge Too Far), his most recent film credit before retirement remains 2004's Welcome to Mooseport. So as sad fans might be to see Caine go, it didn't seem illogical or beyond the pale of possibility that he was ready to call it quits.
RELATED: Michael Caine Said Something Racist About His Marriage
The Oscar-winning star spoke out about his next career move
Not long thereafter, Caine's reps denied reports he planned to retire. And then in a statement to Variety, the actor confirmed he had no intention of leaving the business just yet. That news no doubt left many the world over pleased, as Caine remains a major draw for moviegoers. Here's what the actor had to say about his potential retirement:
"Regarding retirement, I've spent over 50 years getting up at 6 a.m. to make movies, and I'm not getting rid of my alarm clock!"
It's unclear whether Caine's earlier words were simply in jest. Or perhaps the actor was just speaking off the cuff without truly nailing down his career path going forward. In any case, Caine is reportedly reviewing scripts to line up his next project. As of now, the actor is set to appear in a historical action drama called Medieval sometime in 2022 and stars opposite Glenda Jackson in The Great Escaper.
RELATED: 'The Dark Knight': Heath Ledger's Joker Was So 'Stunning' Michael Caine Forgot His Lines
Michael Caine stars opposite Aubrey Plaza in 'Best Sellers'
Best Sellers — which will notably no longer be Caine's final film role — sees the actor play a grumpy author forced to participate in a book tour. After running through the festival circuit, the movie released on September 17, 2021 to little fanfare.
Director Lina Roessler's film received mixed reviews from critics, with a 52 percent rating on Rotten Tomatoes. But for hardcore fans of Caine — or simply those who wish to see him share the screen with Aubrey Plaza, Scott Speedman, nad Cary Elwes, Best Sellers might be worth a look.