Michael Douglas Was 'Heartbroken' About Robert Downey Jr. Going to Prison: 'Initially, I Was So Mad at Him'
Robert Downey Jr. is best known for his role as Iron Man in the MCU, but the incredibly talented actor had an impressive career well before becoming a superhero. He grew up in an artistic family and began acting at a very early age. Unfortunately, his long battle with drug addiction affected both his career and his personal life. 
After spending time in prison, Downey Jr. was able to turn his life around. He became fully engaged in his work and continues to stun audiences on the big screen across the world.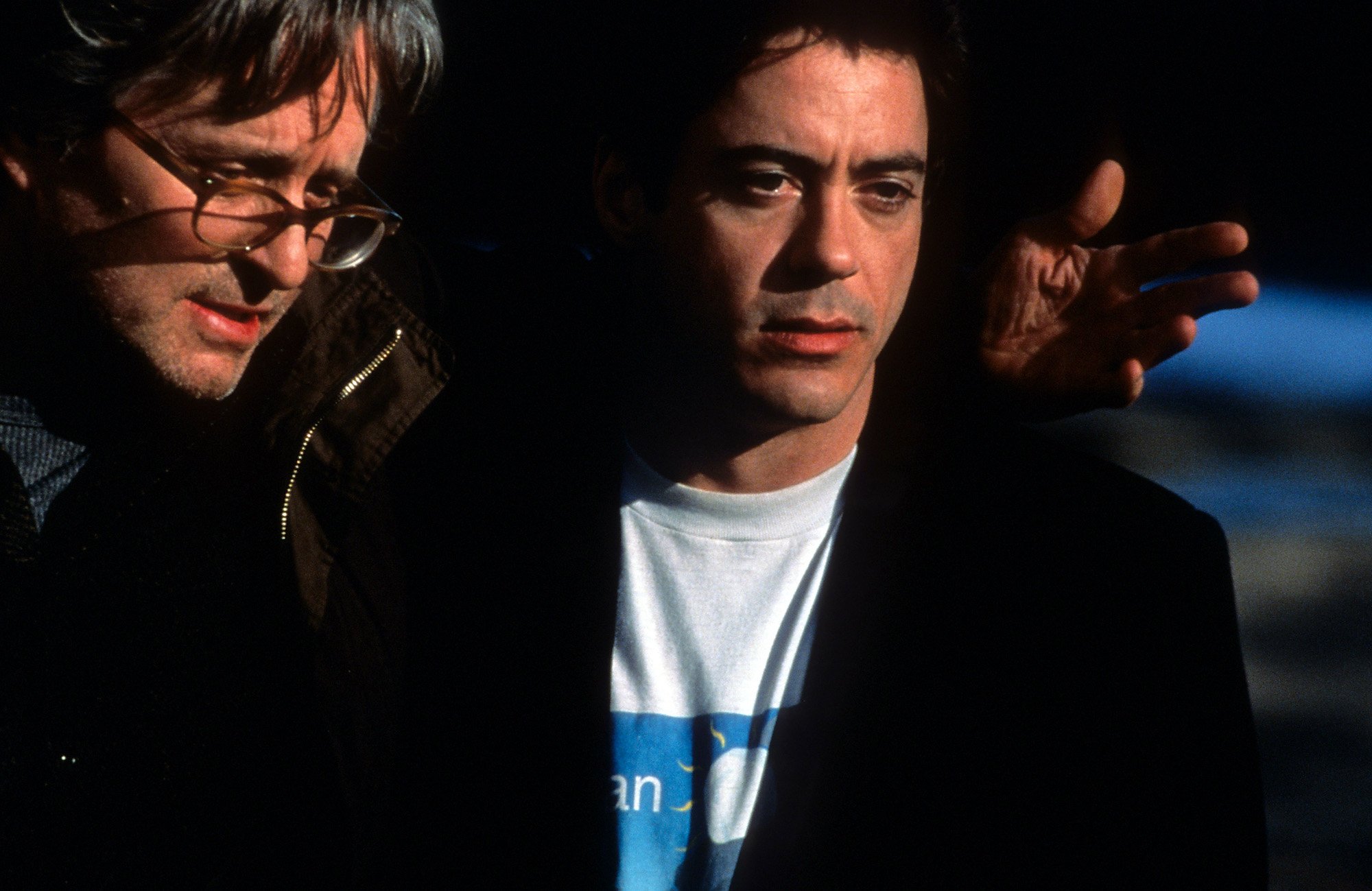 What did Robert Downey Jr. go to prison for?
Downey Jr.'s drug addiction led to several arrests, many visits to rehab, tons of negative press, and a stint in prison. In 1999, he was given a three-year sentence for drug possession. Despite his pleas to the judge, the court had little sympathy for the repeat offender. According to the L.A. Times, Downey Jr. had attended six different drug treatment programs before his sentence.
He also violated probation three separate times by failing to be drug tested. Vanity Fair interviewed the charismatic actor while he was serving time at the California Substance Abuse Treatment Facility and State Prison. Despite losing weight and looking a little stressed, the actor was still making jokes and using the biting sarcasm that he has become so famous for. 
The hardest part of the experience for Downey Jr. seemed to be the burden he was placing on his son Indio, and former wife, Deborah Falconer. The actor was visibly pained to talk about his son during the interview, saying "I feel so guilty that Debbie is now additionally accountable to Indio — I just feel so awful about that."
How do he and Michael Douglas know each other?
Several of Downey Jr.'s friends and former co-stars visited him during his time in jail. Many people that had worked with him in the past were saddened to hear the news after his sentencing, but they were also hopeful that it might help steer him toward a better life.
Michael Douglas, Downey Jr.'s co-star in Wonder Boys, had quite a bit to say about the matter. He recounted how he was heartbroken for his former co-star, but his first reaction was anger. He felt that the star had such potential and talent, and was wasting it. Douglas told Vanity Fair,
"Initially, I was so mad at him—it's such a terrible disease. I think he was sober on the set—he was so great to work with. I'm deeply fond of him. In his sobriety, you can sense how painful simple alertness is for him. He feels it all—watching him, you can understand the notion of self-medication. There's a vulnerability about him that makes you want to protect him. I sure hope he gets himself squared away. I guess we'll have to wait for the next chapter."
Robert Downey Jr. is one of the industry's highest paid actors
Robert Downey Jr. was born and raised in the artistic Greenwich Village area of New York City. He was interested in acting at a young age. His father was a director, which gave the young boy a first-hand glimpse into the entertainment industry, according to Brittanica.
He had his first role at just five years old, in one of his father's underground films. Downey Jr. attended high school in California, but dropped out and returned to New York City to pursue an acting career. He quickly racked up a number of supporting roles in films (including Weird Science) and was soon a regular on the classic sketch show, Saturday Night Live. 
In 1987, he landed a lead in The Pick-Up Artist, followed by a powerful performance as an addict in Less Than Zero. He continued to have roles in less successful films until delivering a commanding performance in 1992's Chaplin. He received an Academy Award nomination for his work as the silent film star. 
Unfortunately, despite continuing to build a career as a talented actor, the star lived with substance addiction. He was arrested several times and his substance abuse problems continued to haunt him throughout the next decade.
In 2003, Downey Jr. had a better handle on his problems and started turning his life around. He immersed himself in work and appeared in more than 10 movies over the course of the next five years. In 2008, he lit up the screen as the charming, sarcastic Tony Stark, and has been a staple of the MCU ever since. 
RELATED: 'Iron Man': Why Robert Downey Jr. Almost Wasn't Tony Stark