Michael Douglas' Net Worth and the Acting Job He Called the 'Greatest Thing That Ever Happened' to Him
One of Hollywood's most iconic actors, Michael Douglas has enjoyed success since he began acting in the 1960s. And he's remained an enduring presence on television and film, earning two Oscars and several Golden Globe awards. Here's more on the legend's career, how he's amassed his staggering net worth, and the series he still regards highly even after all these years.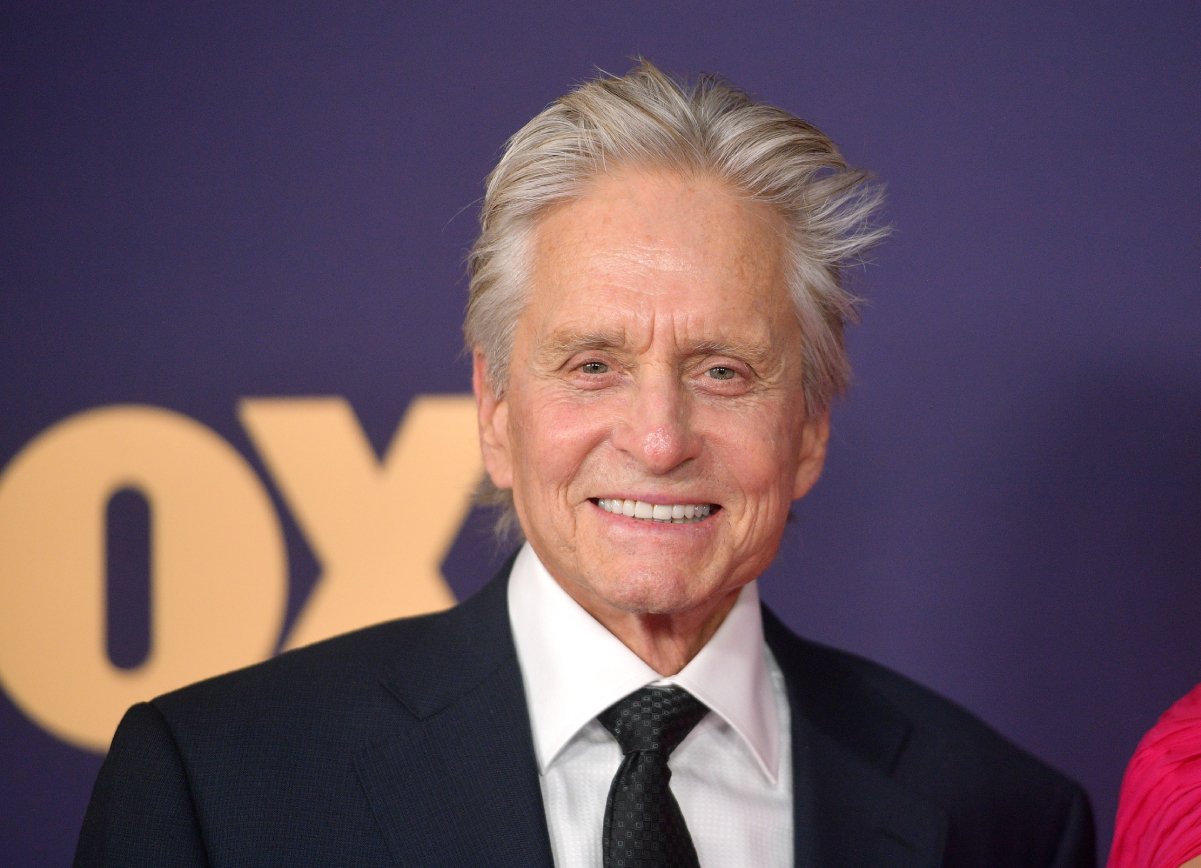 Douglas didn't set out to become an actor
Although it would be expected that Douglas must have caught the acting bug from his dad, the great Kirk Douglas, he explained that it was quite the opposite.
"People have this idea that I'm part of show business royalty," Douglas told AARP. "I cherish the relationship I had with my father, and I'd love to fulfill the fantasy. But when I was young, he was a working actor and hadn't quite made it yet."
Douglas, born in 1944 in New Brunswick, New Jersey, explained that he practically became an actor by accident.
"I was at the University of California at Santa Barbara in 1963, and it was a spectacular time to be out in California. Then I got called into the vice chancellor's office: 'You've got to declare a major, man.' So I thought, 'OK … theater.'"
The Oscar winner called this series the 'greatest'
In a conversation with Vanity Fair, Douglas credited one of his initial jobs for teaching him acting and film-making 101. He called his first regular television series, The Streets of San Francisco, in which he co-starred with Karl Malden, "the greatest thing that ever happened to me. It's hard for me to think about it now, but we did 26 hours a year, a season, on location. We worked six days a week and ended up doing 104 [episodes]. Whatever stage fright I had, whatever fear of the camera I had, I was able to learn just simply by being able to stand up there day after day after day. I kept my eyes and ears open and learned to make a [weekly] 52-minute movie. You couldn't have a tougher schedule than that."
Working with Malden, the actor told Time, afforded him "opportunities I never would have had. He was my mentor. And he topped all this off with a wonderful sense of humor and a great, maniacal, cackling laugh. Karl always made me feel like I was the son he never had. I loved him and will miss him so."
Douglas' net worth
According to Celebrity Net Worth, Michael Douglas is worth $350 million.
The father of three has made countless films but is most known for his work as an actor and/or producer in One Flew Over the Cuckoo's Nest (1975), The China Syndrome (1979), Running (1979), Romancing the Stone (1984), Jewel of the Nile (1985), Fatal Attraction (1987), Wall Street (1987), The War of the Roses (1989), Basic Instinct (1992), The American President (1995), the HBO film Behind the Candelabra (2013), Ant-Man (2015), and The Kominsky Method (2018 – 2021), for which he was awarded a Golden Globe in 2019 for Best Actor in a Television Series.
A two-time Academy Award winner, Douglas won Best Picture in 1976 as producer for One Flew Over the Cuckoo's Nest. In 1988, he took home the Best Actor Oscar for his villainous role as Gordon Gekko in Wall Street; in his acceptance speech, Douglas thanked his father who, the younger Douglas said, "I don't think ever missed one of my college productions, for his continued support, and for helping a son step out of the shadow. I'll be eternally grateful to you dad, for that."
He married Diandra Luker in 1977, with whom he shares a son, Cameron, born in 1978. The couple filed for divorce in 1995 and Luker was awarded $45 million as part of the divorce proceedings. In 2011, she sued her ex-husband for her share of his earnings from his 2010 film Wall Street: Money Never Sleeps, considering that the first Wall Street film was released while the two were married. The judge in the case ruled against her lawsuit.
Douglas married fellow actor Catherine Zeta-Jones in 2000. They have two children, son Dylan born in 2000, and daughter Carys born in 2003.
He was diagnosed with advanced throat cancer in 2010, from which he recovered after chemotherapy and radiation.
His Netflix hit series The Kominsky Method was nominated for six Emmy awards in 2021.