Michael Douglas Once Shared He Starred in 'Basic Instinct' Because He Felt 'We Were Getting so Conservative'
Actor Michael Douglas added to his cinematic legacy by starring in the 1992 mega-hit Basic Instinct. But Douglas didn't do the role simply because he enjoyed the script.
Rather, he felt Basic Instinct was the ideal film to do at a time when he felt people were becoming too conservative.
Michael Douglas' interest in gender wars once played a part in his film roles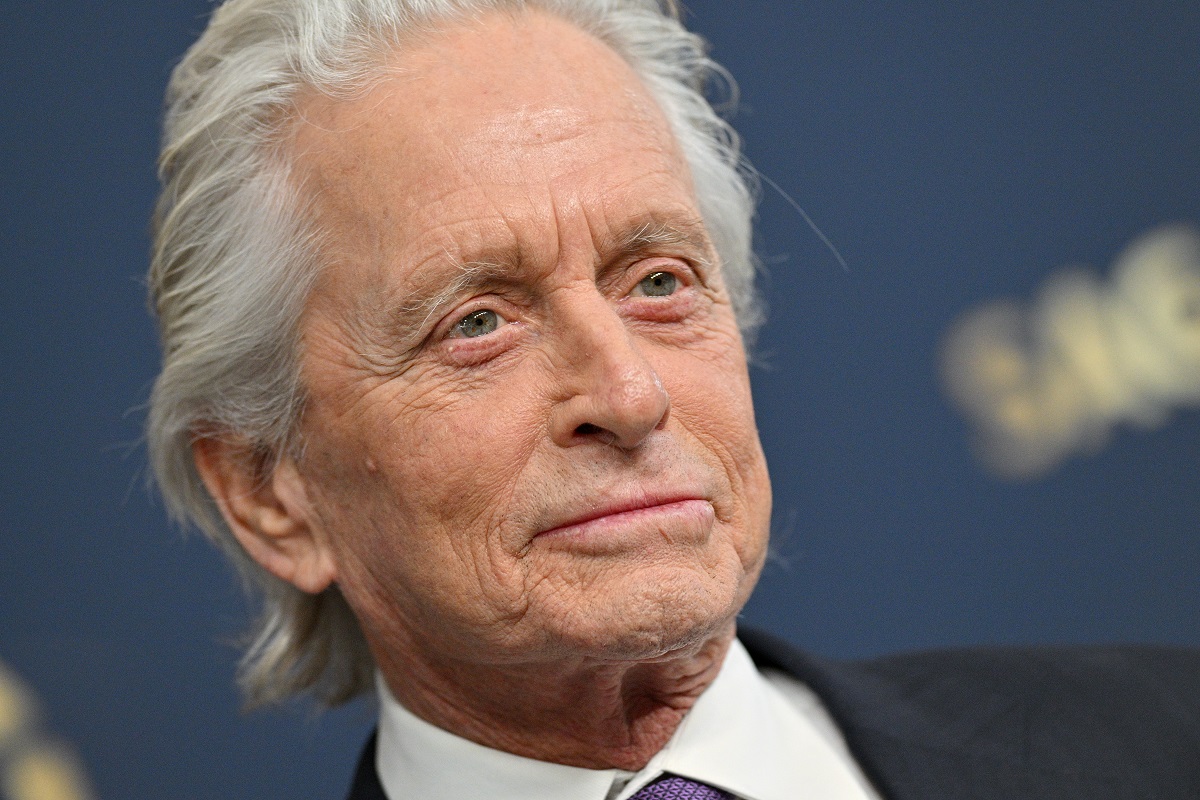 The role Douglas played in Basic Instinct was somewhat familiar territory for the actor. Douglas saw himself starring in films where women took control and power away from men in various ways. Apart from Basic Instinct, he'd also done Fatal Attraction and Disclosure, which sometimes put Douglas at the mercy of his female co-stars.
This wasn't entirely coincidental on Douglas' part. In a 1994 interview with The Morning Call, Douglas was intrigued by the shifting gender roles in real-life and the film industry. Which was beginning to reflect his career choices.
"I think there's no doubt about it that I'm interested in the gender wars," Douglas said. "I do think the sexes are having a tough time in their respective roles. At the end of the millennium, I think men are confused. Women are confused. There's a dance going on. I hope we can get it resolved."
But his characters in movies like Basic Instinct and Attraction shared another similar trait. They were flawed, three-dimensional every-men whose mistakes put them in harrowing situations.
"I like the stories about moral dilemmas," Douglas added. "I'm interested in everyday people who struggle with real-life dilemmas – be it lust or greed or gluttony or whatever. They interest me. For some reason, audiences are able to identify with me and forgive me."
Michael Douglas once shared he starred in 'Basic Instinct' because of how conservative people were getting
Douglas felt that doing Basic Instinct also served to counter a certain shift in audiences and perhaps even society. The Ant-Man star was vocal back then about his concerns with the growing political correctness he was experiencing.
"In fact, I hate political correctness," he said. "It's very restrictive. It takes away how we emotionally feel and speaks about how we should feel or are supposed to feel – as if there were some textbook to our feelings. This bothers me. This is not in keeping with human beings and all their foibles."
Douglas' feelings on the matter played a significant part in him deciding to do Basic Instinct.
"I took the movie because I felt that we were getting so conservative. It was becoming the No Generation. It was the height of the AIDS movement, and it was very repressive I didn't foresee the strong gay response against the picture. I didn't see that coming at all. I just wanted to make a hot picture," he added.
Michael Douglas was bothered by the LGBT backlash that challenged 'Basic Instinct'
Douglas once admitted that the backlash Basic Instinct received from the LGBT community was a bit surprising. According to his 1992 interview with Entertainment Weekly, protesters were challenging the project since before it even hit theaters. Some of the controversy stemmed from Sharon Stone's Basic Instinct character being bisexual.
"I got in shape and I just wanted to do a sexy, cop psychothriller," Douglas said about his intentions. "The gay issue really took me by surprise. I don't see anybody in the movie being upset because anybody's bisexual or gay or anything else. Catherine's bisexuality was just an interesting twist. If you're going to deal in this detective genre, which has been done to death, you have to look for different twists."
Douglas believed the energy directed towards the movie's perceived commentary should've been directed at more important matters.
"This is a difficult time right now — a time to get closer," Douglas added. "Rather than trying to point out our differences, we should be trying to find out what our similarities are. Be kind to each other."