Michael J. Fox Met the Love of His Life on the Set of 'Family Ties'
Michael J. Fox is reflecting on his relationships, his long career in Hollywood, and his experience with Parkinson's disease in his new book, No Time Like the Future. The Back to the Future star revealed he is entering a second retirement after realizing that his health problems have made it impossible to keep up with the grueling demands of film and TV production. 
RELATED: Michael J. Fox Makes Heartbreaking Announcement In New Book
"There is a time for everything, and my time of putting in a 12-hour workday, and memorizing seven pages of dialogue, is best behind me," he writes in the book (via the Hollywood Reporter). 
Now, Fox is spending time with his family — his wife, actor Tracy Pollan, and their children — and friends. He credits Pollan for supporting him over the years, he told the New York Times in a recent interview.
"The book is a love letter to Tracy. She really got me through everything," he said.
Michael J. Fox and Tracy Pollan were seeing other people when they met on the set of 'Family Ties'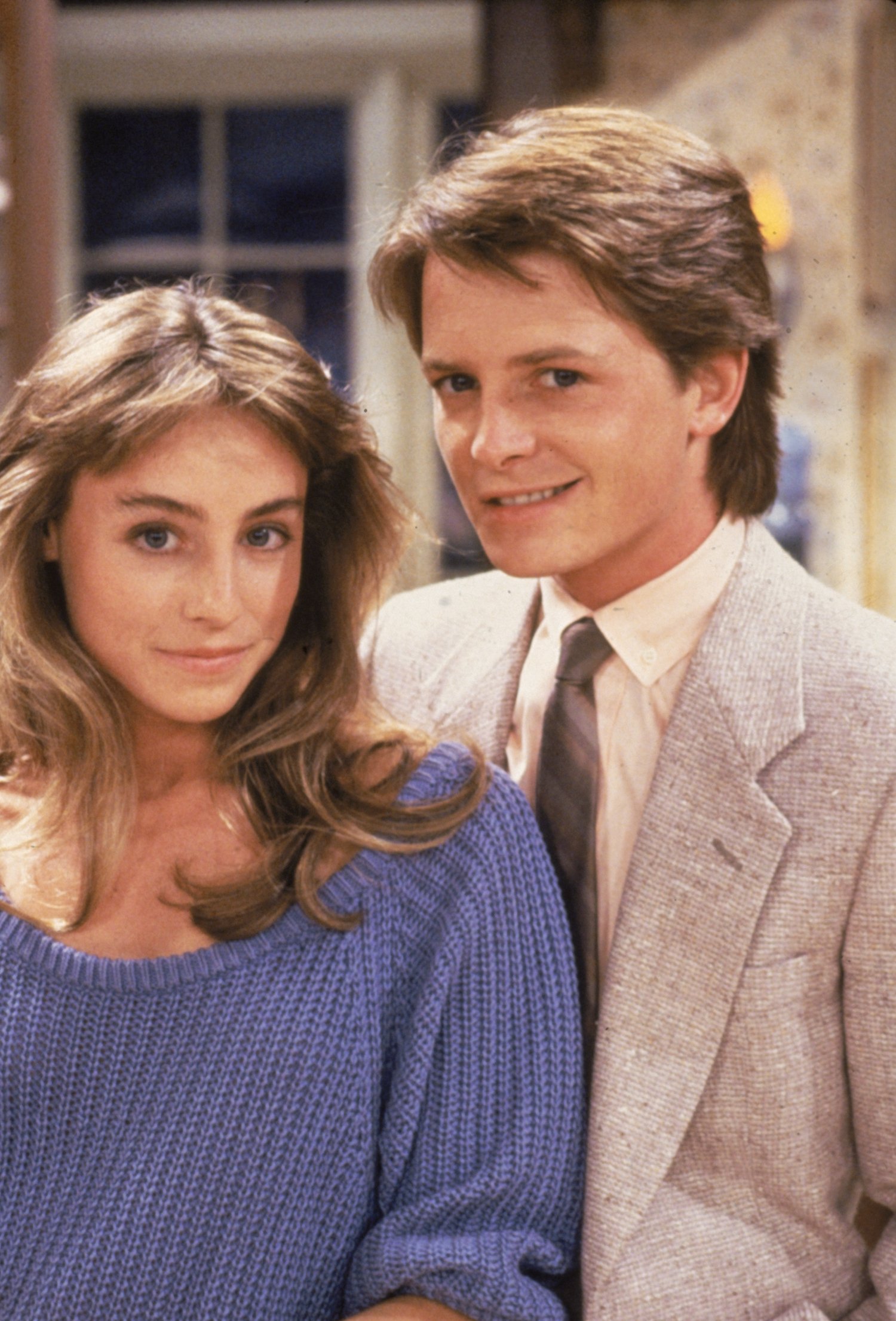 Pollan and Fox have been married for more than 30 years and have four adult kids — Sam, Aquinnah, Schuyler, and Esmé. The pair met while filming the 1985-86 season of Family Ties. Pollan played Ellen Reed, a feminist college student who dates Fox's Alex P. Keaton, a young Reagan-loving conservative. 
While Pollan and Fox had an on-screen romance, a real-life relationship didn't blossom right away. Fox was dating actor Nancy McKeon, while Pollan's boyfriend was Footloose star Kevin Bacon, whom she gushed about in a 1986 interview with People. The two had met five years earlier while doing a play together and shared an apartment in New York and a farmhouse in Connecticut. Pollan regularly commuted back to the East Coast from Los Angeles, where Family Ties was filmed.
"I fly home to Kevin the second filming shuts down," she said. "We will probably marry, but I feel like we're kids still, and marriage is such a grown-up thing."
'Bright Lights, Big City' brought Tracy Pollan and Michael J. Fox together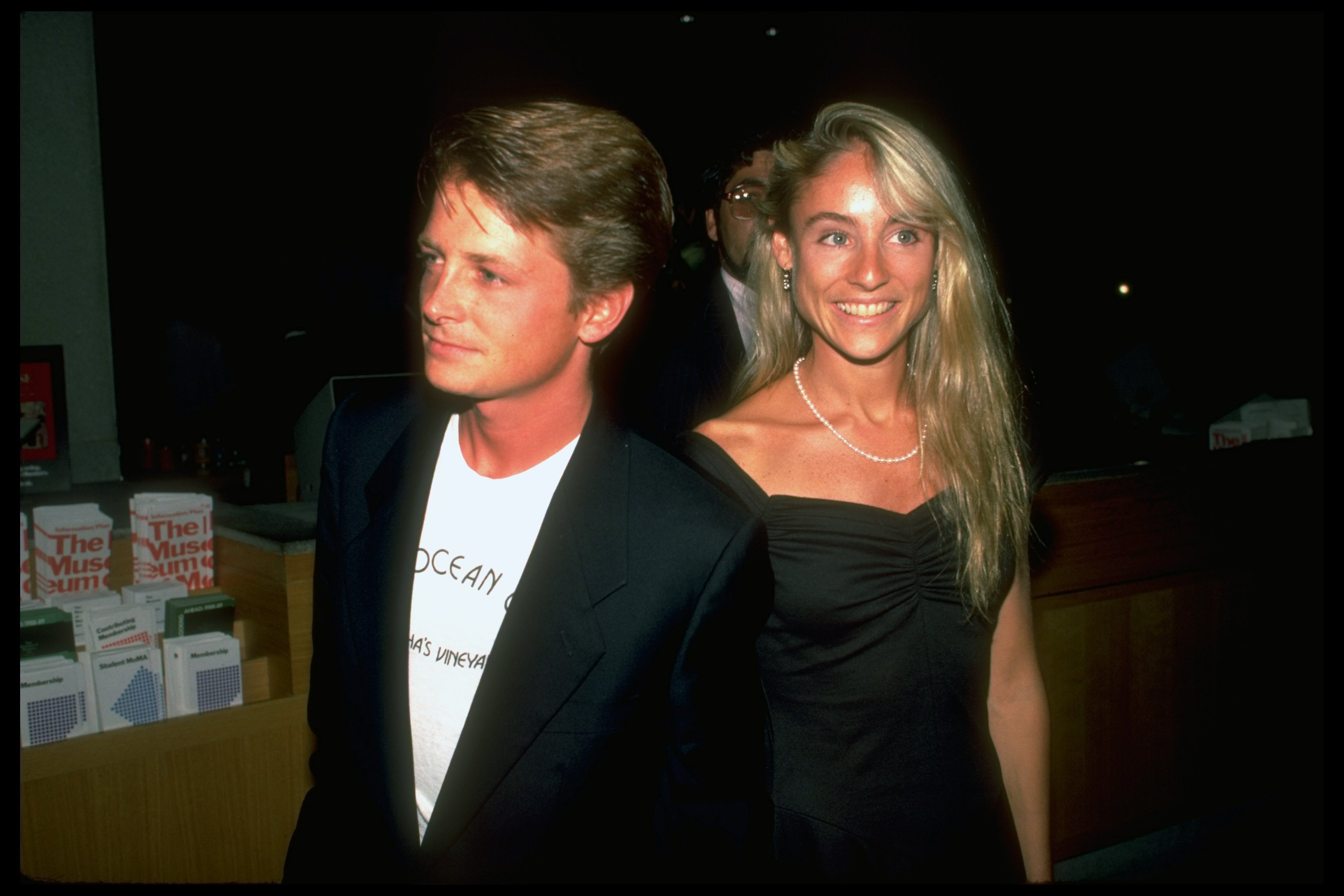 Pollan's stint on Family Ties lasted only one season, but she and Fox reconnected not long after on the set of the 1988 movie Bright Lights, Big City, according to People. By this time, both were single.  
"I always thought she was cool, but it was like a couple of married people who worked together and liked each other," Fox told People of working with Pollan on Family Ties. So when they met again, he seized his chance.
"It sounds really horrible, but it was one of those things," the actor said in the 1989 interview . "Someone goes, 'Did you hear that so-and-so aren't together anymore?' and you go, 'Hmm, that's too bad. Where's the phone?'"
Fox and Pollan started dating, and seven months later, he proposed. They married in 1988 and have been together ever since.
The 'Spin City' star credits Pollan for helping him get his life in order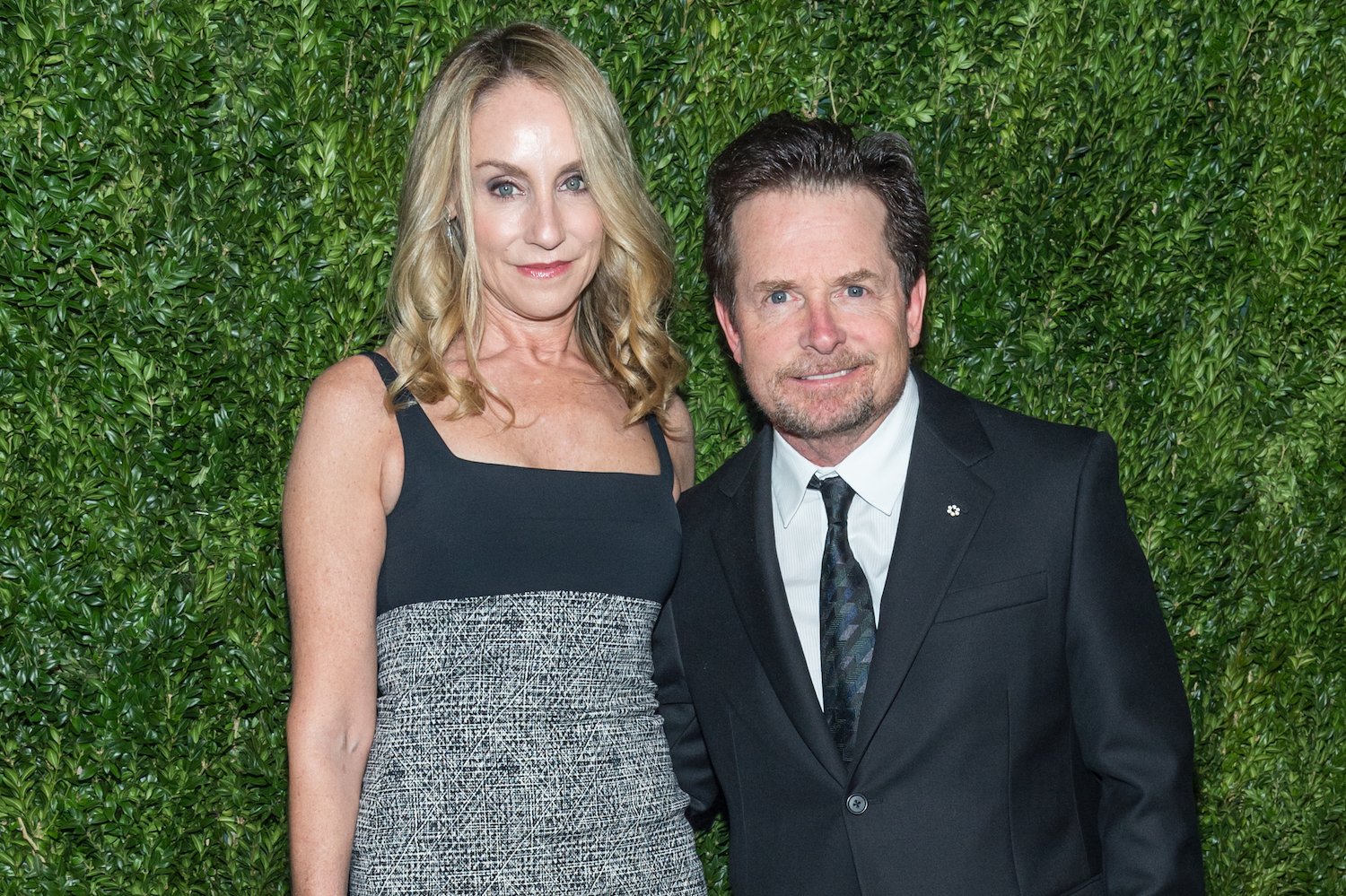 Fox was one of the biggest stars of the 1980s when he married Pollan, and he had the lifestyle to prove it. 
"Before Tracy and I started seeing each other, I was this boy prince of Hollywood. I had a Mercedes and a Ferrari and a Range Rover, and I was really nuts," he told Oprah in a 2002 interview published in her magazine. He also enjoyed partying and drinking. But his alcohol use became a serious problem after he was diagnosed with Parkinson's in the early 1990s, the Spin City actor confessed to Parade in 2012 (via Entertainment Tonight).
"For a time I dealt with it with alcohol, which turned out to be a disaster. I'd always been kind of a partier, but this was the first time I was drinking in order not to feel something. It had a dark purpose," he said.
It was Pollan who encouraged him to get sober, he said.
"About a year after my diagnosis, I woke up one morning and saw Tracy's face … She said, 'Is this what you want?' Instantly I knew-no, this isn't what I want or who I am. So I quit drinking in '92. I recognized I had choices about drinking, and that made me realize I had choices about Parkinson's as well."
Fox told Oprah his relationship with his wife is all he hoped it would be. "Tracy was the right person for me," he said. "And it has been amazing."