Michael Jackson Accidentally Saved 'Weird Al' Yankovic's Career in the Early 1990s
Michael Jackson once did 'Weird Al' Yankovic a huge favor in the early 1990s, effectively saving Yankovic's career in the process.
Few musical artists in history can compare with Michael Jackson. After all, the King of Pop had not only the biggest-selling album of all time in Thriller. He also influenced and shaped generations of fans and fellow performers. Among those whom Jackson's career affected? None other than "Weird Al" Yankovic.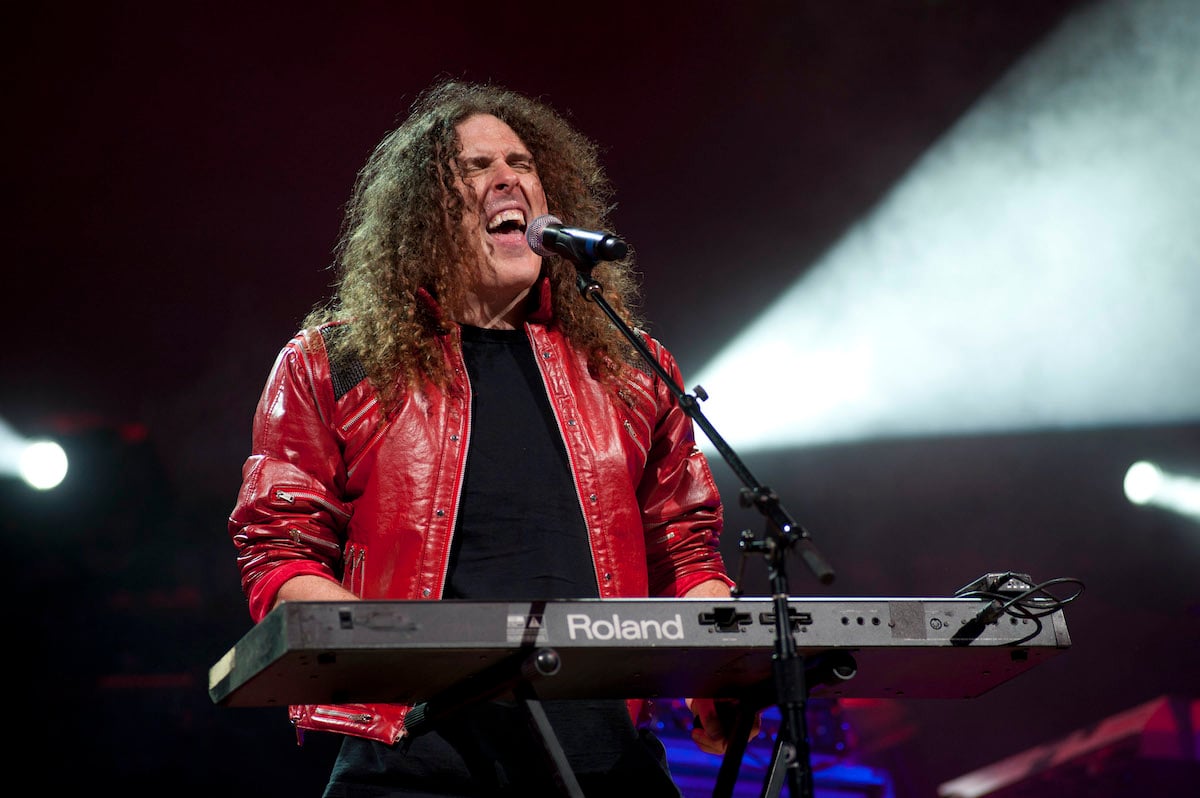 Michael Jackson let 'Weird Al' Yankovic parody his songs
Of course, Jackson and Yankovic are connected through their music. Yankovic has famously always sought permission from any artists whose work he is looking to parody. And early on in his career, Yankovic gained Jackson's blessing to turn the latter's hit "Beat It" into the food-focused "Eat It." Yankovic's version became a breakout hit and remains one of his biggest.
"Michael Jackson wasn't just cool about my parody of 'Beat It,'" Yankovic told People in 2016. "But he also loved my version of 'Bad,' which was 'Fat.' He even let me use the actual 'Bad' subway set for the 'Fat' video. He was very supportive, which was huge with opening the doors with other artists. Because if Michael Jackson signed on, you couldn't really say no."
The King of Pop eventually rejected one of Yankovic's ideas
However, for as much help as Jackson was early on, the King of Pop eventually rejected a Yankovic parody idea. At one point in the early 1990s, Yankovic hoped to make a parody of Jackson's 1991 hit "Black or White." However, due to the song's racially charged message, Jackson denied permission to poke fun at his work. Yankovic told Wired in 2011 he believes this decision essentially saved his career.
"Frankly, my wanting to do Michael Jackson a third time was a pure act of desperation. I was feeling pretty down after UHF came out and didn't do that well commercially and I was kind of feeling like, 'Oh, man, maybe my career is over.' And I was grasping for that last straw. But thankfully he said 'no' because I ended up doing Nirvana, which ended up revitalizing my career. Michael had always been very supportive and part of me wants to think that in his heart he knew what was best for me."
Truly, a third Jackson parody might have been pushing it. "Eat It" and "Fat" were big successes. But at that critical point in his career, Yankovic would likely not experienced a resurgence. Rather than looking to his own musical past for inspiration, he focused on the future in the form of "Smells Like Nirvana."
'Weird Al' Yankovic has continued to release hit albums ever since
Yankovic's 1992 album Off the Deep End, in fact, kicked off a whole new era of hits. Throughout the 1990s, the singer would release fan-favorite tracks like "You Don't Love Me Anymore," "Jurassic Park," "Amish Paradise," and "The Saga Begins."
In fact, Yankovic's success only increased over time. In 2014, bolstered by a week of daily music video releases, he landed his first number one album. Mandatory Fun — which features parodies of Pharrell Williams, Iggy Azalea, and others — cemented his status as a living legend.