Michael Jackson Once Called 'The Goonies' Star Sean Astin, Much to His Mother's Dismay
Michael Jackson might have been known as "the King of Pop" prior to his death in 2009. But the singer was also known for being a magnet for controversy. In particular, the allegations involving child sexual abuse recurred from the mid-1990s until after Jackson's death. Regardless of whether these charges are true, Jackson did take an interest in child stars. He even reached out to teenage actor Sean Astin during the filming of 1985's The Goonies.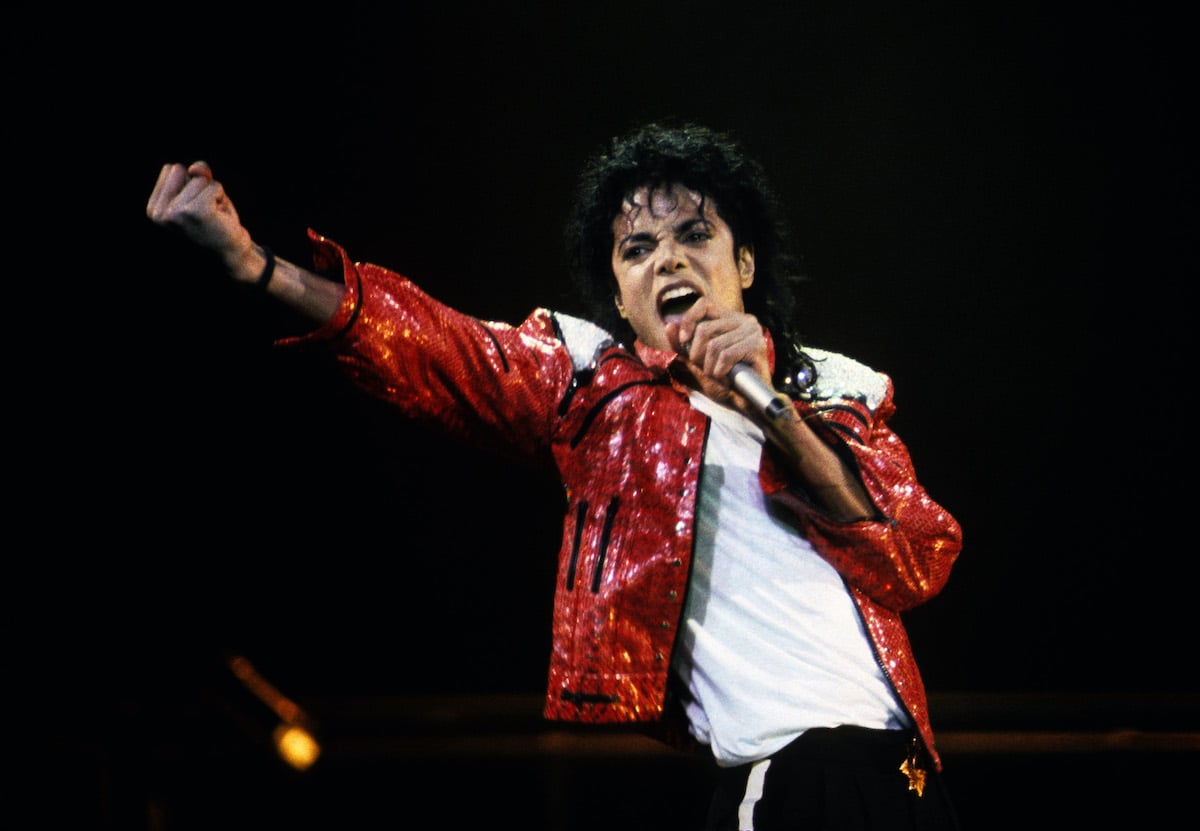 Michael Jackson was at the height of his fame in the mid-1980s
In the mid-1980s, Jackson was arguably at the height of his fame. The singer's Thriller album hit stores in November 1982. And by the end of 1983, it had become the biggest-selling album of all time. Bolstered by hits such as "Billie Jean," "Beat It," and "Human Nature," Thriller carried Jackson's career in 1984. That year, he reunited with The Jacksons for one final album, titled Victory.
Jackson wouldn't release another solo album until Bad in 1987. That album became another massive success, featuring tracks like "The Way You Make Me Feel" and "Man in the Mirror." But before that, Jackson's epic track record continued, as the King of Pop headlined a musical sci-fi adventure at Disney's Epcot theme park. The 17-minute film, titled Captain EO, marked Jackson's second acting role following 1978's film version of The Wiz.
The King of Pop reached out to Sean Astin, star of 'The Goonies,' in 1985
It was this post-Thriller position from which Jackson reached out to Astin. The young actor — who decades later played Samwise Gamgee in The Lord of the Rings trilogy — made his film debut in The Goonies. And in a 2017 interview promoting Stranger Things Season 2, Astin revealed to Vulture the time Jackson called the movie's set looking to speak with him.
"I remember Michael Jackson once called to see if I was feeling okay because I had gone home sick from the set of Goonies. They'd shut down production for a couple days. I was so excited he called, but he didn't leave his number. [Laughs] And the first thing my mom said was, 'I don't understand. What does he want? Why is he calling you?'"
Astin's mother, actor Patty Duke, was understandably concerned why the then-26-year-old Jackson called. Duke was a child actor herself, having appeared in 1962's The Miracle Worker at the age of 15. So she perhaps had even more reason to be protective of her son, especially just as he was entering the family business.
Sean Astin's co-star, Corey Feldman, became close friends with the singer
In the same interview with Vulture, Astin went on to discuss his The Goonies co-star Corey Feldman's experience with sexual abuse. According to Astin, Feldman's famous friendship with Jackson was disconnected from these incidents.
"People ask [Feldman], 'Why don't you go to the cops about the people who abused you?' he says, 'I did go to the cops. I told them I've been molested, here are the names, but Michael Jackson is not that guy,'" Astin said. "All they wanted was to get Michael Jackson. So they didn't follow his leads. But I always root for Corey."