Michael Jackson: Quincy Jones Said His Stevie Wonder Duet 'Didn't Work'
Michael Jackson and Stevie Wonder were good fiends. They worked together but Quincy Jones said the resulting song was regrettable.
Michael Jackson and Stevie Wonder were friends. They both made R&B music. A collaboration between them seemed like a natural idea.
The two recorded a song called "Just Good Friends" for Jackson's album Bad. Given how popular Jackson was in the 1980s, one might assume it would have become a big hit. It never did, and producer Quincy Jones has opened up about his regrets regarding the track.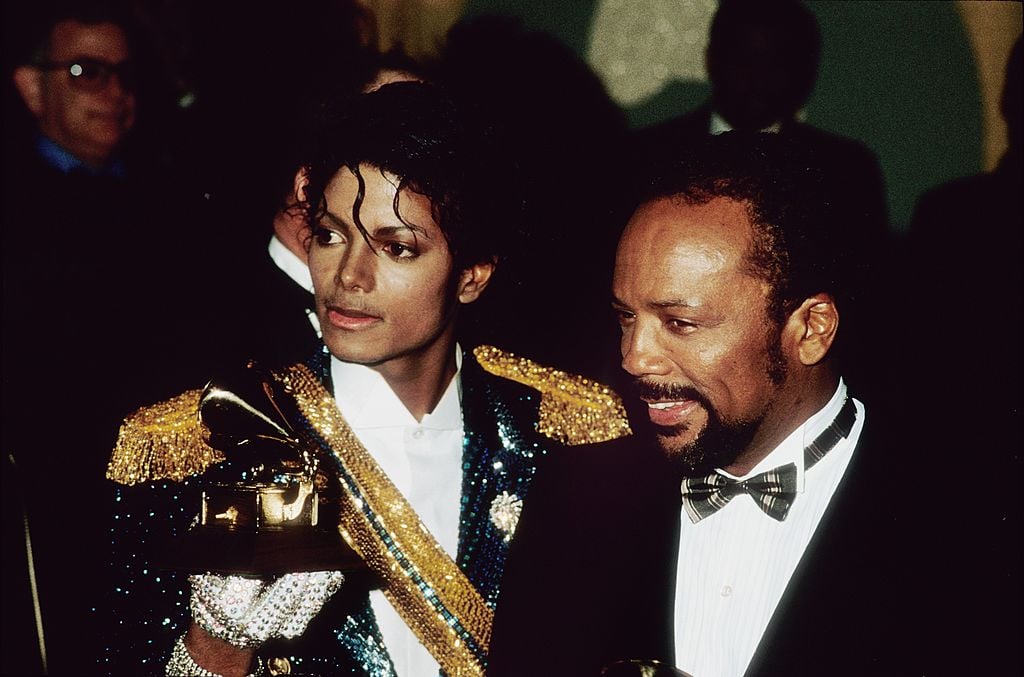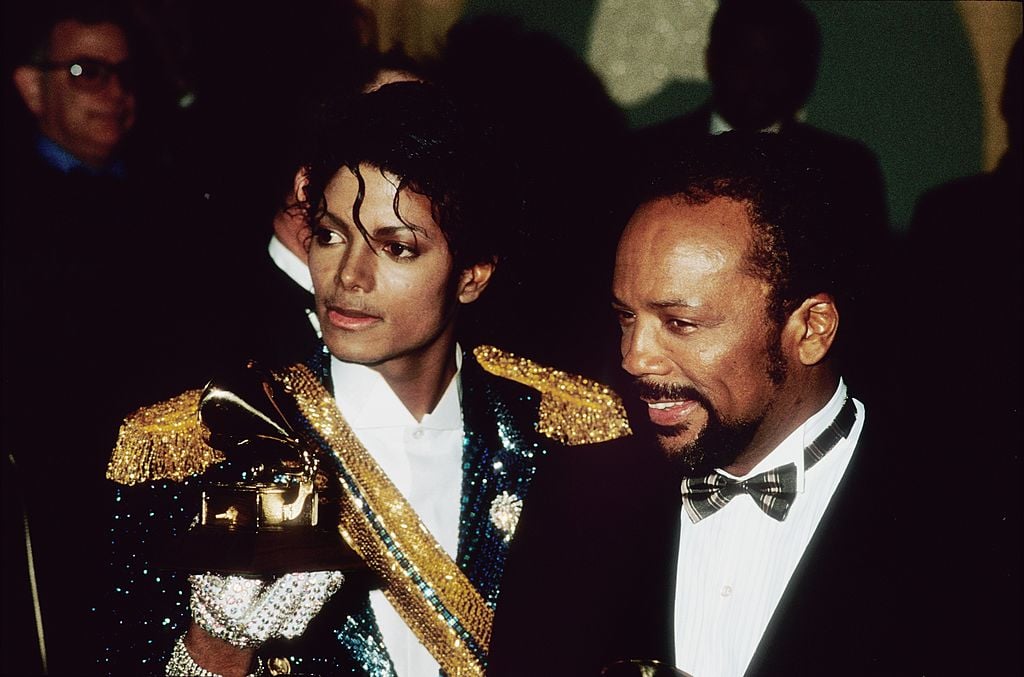 Michael Jackson's attempt to live up to his Paul McCartney duet
Though he didn't explain why, Jones said Jackson was dealing with lots of turmoil during the making of Bad. Because of this, Jones felt Jackson should make a very personal album. Jackson wrote all but two of the tracks on the album: the hit ballad "Man in the Mirror" and the Wonder duet "Just Good Friends."
"Just Good Friends" is a song where Jackson and an iconic artist from the 1960s sing about a girl. Sound familiar? The basic premise of the song is quite similar to "The Girl Is Mine," a Jackson/Paul McCartney duet. Jones wanted the song to sound like "The Girl Is Mine" and another one of Jackson's hits, "P.Y.T. (Pretty Young Thing)."
Jackson, meanwhile, wanted to work with Wonder because he wanted a prominent celebrity to perform a duet with him on Bad. He'd approached Prince to sing on the album's title track and Prince declined. Jackson also failed to get Whitney Houston to perform on "I Just Can't Stop Loving You." Jackson and Wonder were friends and both respected each other's singing prowess.
What Michael Jackson fans and Quincy Jones thought of the song
Jones recruited two in-demand songwriters to write the track: Terry Britten and Graham Lyle. Britten and Lyle were prominent at the time because they'd written Tina Turner's "What's Love Got to Do With It" a few years prior. Though Wonder didn't write the song, he did perform its synthesizer solo. Jackson really liked the solo Wonder added to "Just Good Friends."
It makes sense Jones would want to replicate the commercial success of "The Girl Is Mine" but "Just Good Friends" didn't become a hit. At this point, it's mostly a curiosity item for fans of Jackson and Wonder. Many fans don't like it very much. Some fans were upset that Jackson and Wonder didn't write a song together, feeling their decision to outsource the song was a missed opportunity. However, some fans felt the song was upbeat and fun.
According to Michael Jackson: All the Songs – The Story Behind Every Track, Jones regrets how he handled the collaboration. "I made a mistake on the duet with him and Stevie. That didn't work."
Sometimes Jones is outspokenly critical of other musicians, however, here he puts the blame on himself. Whether fans like "Just Good Friends" or not, many people agree that Jackson's professional relationship with Jones led to some classic songs.
Also see: Did Princess Diana Inspire Her Friend Michael Jackson's Hit 'Dirty Diana'?