Michael Jackson: Quincy Jones Says He Stole 'Billie Jean'
Michael Jackson is one of the biggest artists ever. Did he steal "Billie Jean" from another artists? Quincy Jones said so.
Michael Jackson was among the most influential singers ever. Quincy Jones worked with him numerous times. However, Jones still voiced some criticisms of Jackson.
One of the classic collaborations between Jackson and Jones is "Billie Jean." Many people consider "Billie Jean" to be one of Jackson's best songs. Jones feels Jackson actually stole the track from Donna Summer.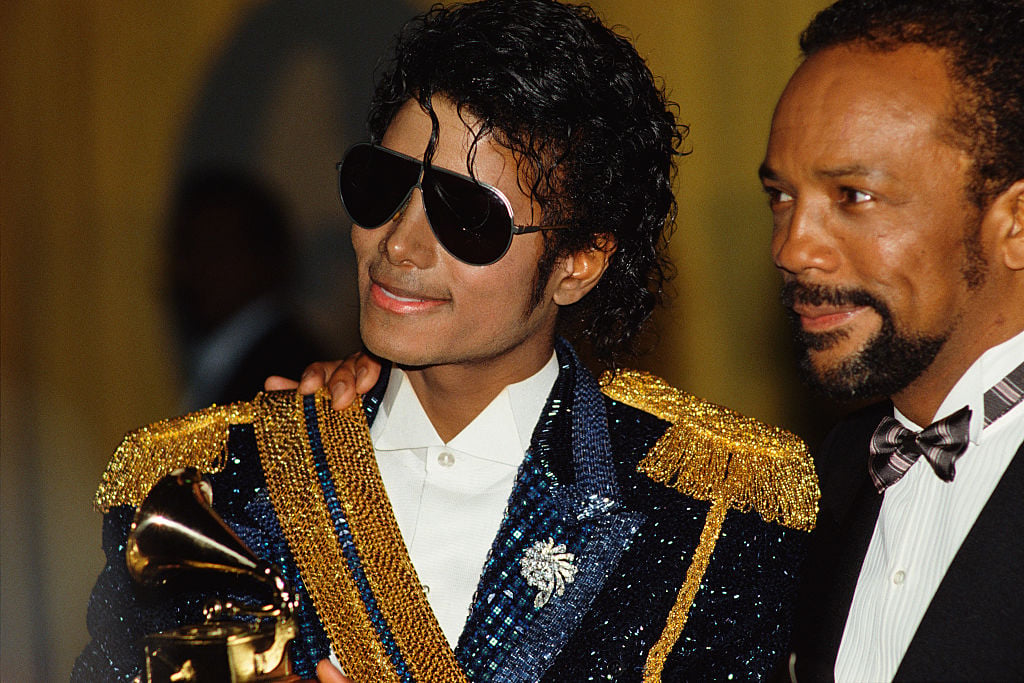 The history of Donna Summer's 'State of Independence'
"State of Independence" was written by Vangrlis and Jon Anderson of Yes. The track was included on Jon and Vangelis' album The Friends of Mr. Cairo.
The song wasn't a huge hit. It became a bigger deal when it was recorded by a major pop star: Donna Summer. Summer's version of the track was released in 1982. It was produced by Jones.
Summer was a pioneer of electronic music. Her track "I Feel Love" paved the way for EDM and house music. Summer's version of "State of Independence" is much more electronic than the original.
Quincy Jones accuses Michael Jackson of stealing 'Billie Jean'
The same year Summer's cover of "State of Independence" was released, Jackson released an album called Thriller. The album would define his career as well as the sound of R&B in the coming years. The album included the iconic track "Billie Jean."
"Billie Jean" is often seen as one of Jackson's masterpieces. It was even included in Rolling Stone's 500 Greatest Songs of All Time. It earned the 58th spot on the list. Considering the enormous number of songs out there, that's an incredible achievement!
However, Jones said he doesn't think Jackson deserves all the credit there. In February 2018, he said, "I hate to get into this publicly, but Michael stole a lot of stuff. He stole a lot of songs. [Summer's] 'State of Independence' and 'Billie Jean.' The notes don't lie, man. He was as Machiavellian as they come."
Jones further criticized Jackson for being greedy. He said Greg Phillinganes, Jackson's frequent collaborator, wrote part of the hit song "Don't Stop til You Get Enough." Jones said Jackson could have given Phillinganes a tenth of the profits of the song. Jones said Jackson wouldn't do it.
Is 'Billie Jean' too similar to a different song?
Jones' comments caused quite a stir. The comments caused people to listen to "State of Independence" and "Billie Jean" to try to find similarities between the two tracks. "State of Independence" received 1,200% more streams on Spotify the day of and the day following Jones' interview than they had received in the two days before Jones' interview. Many people are now only familiar with "State of Independence" because of Jones' comments.
Later in February 2018, Jones apologized for his comments. He referred to them as "word vomit," a reference to the film Mean Girls. Is "Billie Jean" similar to "State of Independence?" That's up to music fans to decide for themselves. Jones, however, was upset he even suggested Jackson stole the song.
Also see: Michael Jackson and Tupac Shakur Were Almost in 'Star Wars'